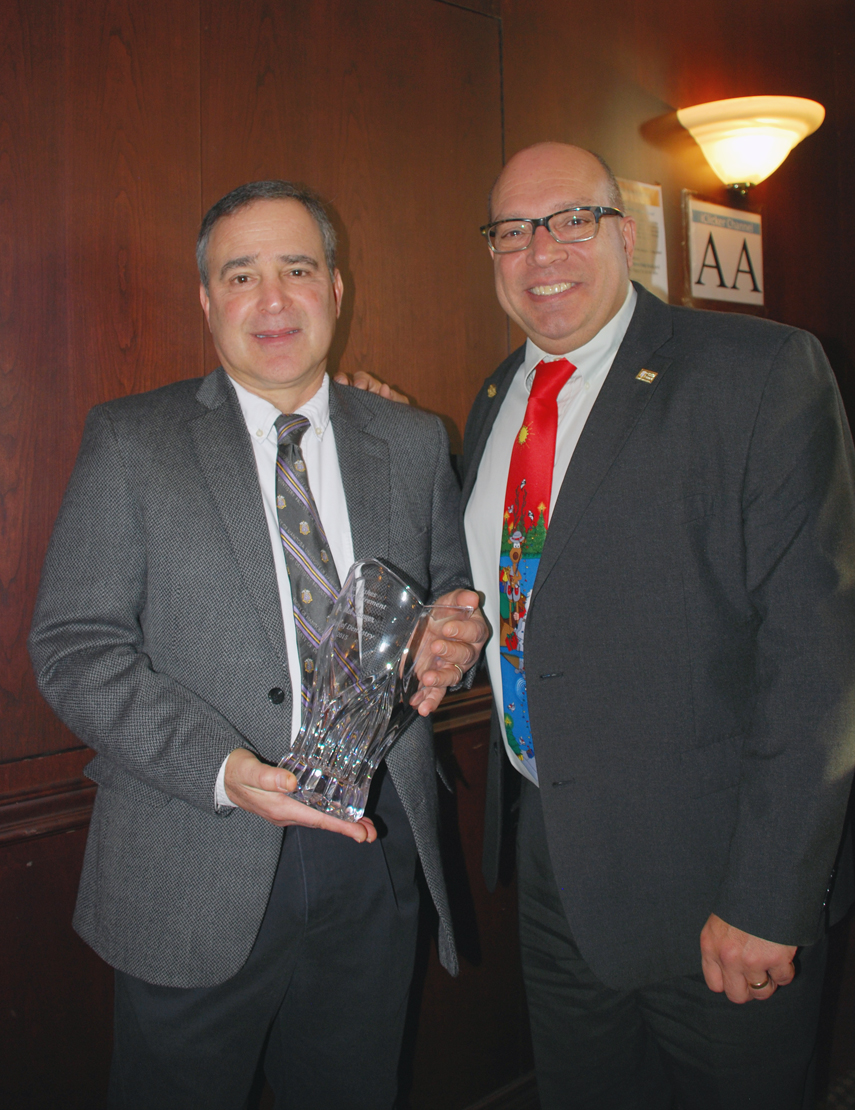 The accidental academic
Career path took some unexpected turns for college instructor, alumnus
December 17, 2015 —
Life can be full of surprises. Just ask Dr. Mel Sawyer, a member of the College of Dentistry's Class of 1977. Like so many of his predecessors, the Winnipeg product decided to head west following graduation, setting up shop in Vancouver, BC. For many, that would be the end of story, but for Sawyer, it was only the beginning; the first part of a career that officially wound down this December.
"Dentistry has been good to me," he said, reflecting on a career that has spanned some four decades. "I had a tremendous education here. I was very well prepared."
For many years following graduation, Sawyer was content in private practice out on the West Coast. However, a repetitive strain problem in his hand surfaced, not atypical for those in the dental profession. The situation worsened to the point where after nearly 30 years it became increasingly difficult to handle the tools of the trade.
Sensing it was time for change, Sawyer signed on as assistant clinic manager with the University of British Columbia dental school, one of the largest and most modern dental schools in Canada with the country's second largest undergraduate cohort.
"It was sort of like being a fireman," he said, "putting out fires and attending to the day–to–day things like electronic patient health records, digital radiography, cone beam tomography and tackling some of the challenges we see with electronic patient records, patient records and treatment planning."
Responsible for the patient screening and intake system, Sawyer was also charged with revamping this system; an often–delicate balancing act that looks to maintain an adequate patient pool for the undergraduates.
"It's important to explain to the patients that this is not simply a low cost clinic. It's a university and the clinic is here to support the studies of our students as well as servicing the public," he said. "As a consequence of that, you are going to get excellent treatment, you'll get a break in the fees but we are asking for a time commitment. Our students' ability to graduate depends on their presence in the clinic so patients can't miss appointments and we can't have down time."
While in B.C., Sawyer also focused on infection protection and control, introducing new protocols and procedures, some of which were recognized as best practices. In 2013, he received a College of Dental Surgeons of BC award as part of the Infection Prevention and Control Working Group. This followed his award of a certificate of merit from the College in 2010.
But in 2010, things changed again. Back in Manitoba, the College of Dentistry launched its Drive for Top Five, an ambitious plan to make the University of Manitoba one of the best dental colleges in North America.
"I suppose I was entering into the third trimester of my professional career," he recounted.  "First and foremost, I wanted the opportunity to make a difference in my alma mater and help build upon something that has an enormous amount of potential. I was looking forward to a challenge. The Dean gave me the opportunity to work here and my wife Linda gave me the reason to be here. On a personal level, I still have all my family and friends here. But again, it's my affinity for the school. Moving forward I knew the Drive for Top Five was something that struck me as doable. So I wanted the chance to participate in that."
Appointed Associate Director of Clinics, Sawyer spent nearly five years back at the U of M, bringing his trademark steady hand and warm personality to the college community. He is credited with helping drive many new and significant improvements to the college.
His efforts played a large part in helping the college through its most recent, successful accreditation. He also led the move towards a comprehensive care training model that will soon be implemented into the educational program.
Ever modest, Sawyer, also an excellent keyboard player with several weekend music groups, downplayed his role and impact at the College of Dentistry, Faculty of Health Sciences.
"I can be a strong leader but I can listen closely, carefully to everybody else," he said. "I am cordial, approachable. I am a collaborative person; I certainly can't do everything on my own and I recognize that. I value teamwork."
Although heading back west, Sawyer will remain involved with the college as a consultant for the new clinic building being planned. And as his career winds down, he still marvels at how everything turned out.
"If someone would have told me I'd be back here running the clinic, I'd have told them they were talking to little green men," he said with a smile. "For the most part, it's been fun."