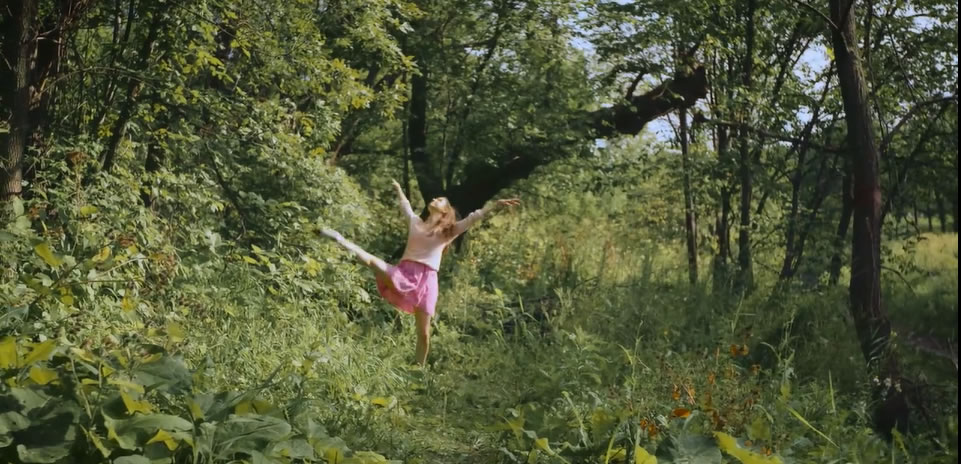 Teens with anxiety tell their story through dance
'Day in the Life' film to be shown on Shaw TV
February 28, 2017 —
It's not easy being a teenager. And it's not always easy interacting with one, either. That's par for the course—there's a lot of change going on during those pivotal years. But sometimes when you see a behavior that you think is acting out, everything might not be as it seems.
For example, when a student is regularly missing school or coming in late, when they do show up it might be a moment to offer congratulations, not punishment. That's because as Dr. Roberta Woodgate has learned, for teens with anxiety, sometimes just making it out the door in the morning is a small victory. "We need to recognize those moments for what they are. It's not the same for them as it is for every other young person."
Woodgate is a researcher and professor at the Rady Faculty of Health Sciences College of Nursing and CIHR Applied Chair in Reproductive, Child and Youth Health Services and Policy Research.  She says that in addition to all the other struggles faced by those with mental health challenges, being misunderstood is a serious problem. And trying to explain yourself? Well, that's even harder still.
Some of the youth in her study describe anxiety as feeling scared or confused, like everything is moving too fast or as a kind of mental pain. It depends on the individual; it may even depend on the day.
How then do we help teachers, parents and friends develop the perspective they need to understand the teens in their lives? After consulting with the youth in her advisory group, Woodgate and her and team decided maybe talking isn't always the answer. Instead, they decided to share their discoveries through dance.
Working with local choreographer Philippe-Alexandre Jacques, Woodgate and her team produced "A Day in the Life," a series of performances by dancers from the Royal Winnipeg Ballet Aspirant Program describing the everyday experiences of young people living with an anxiety disorder. The dances were recorded in a variety of public settings throughout Winnipeg, resulting in a final collection of five videos produced by Wookey Films.
On January 12, the film premiered at the Gas Station Theatre. Despite the fact that it was the night of a major blizzard, approximately 100 people showed up and the response was extremely positive. Starting March 1 and running until March 12, the film will be shown on Shaw TV Channel 9.
Woodgate hopes that by broadcasting the film to the greater public it will draw even greater attention to issues around mental health.
"My hope is that this will become a really good tool for discussion," said Woodgate, who aims to help fight the stigma of mental illness. "For those who haven't experienced anxiety, this can go a long way to helping create awareness. Showing the film on Shaw will highlight mental health issues in youth and it also shows a different way of doing research."
Shaw TV, Channel 9 will be showing 'Day in the Life' on the following dates and times:
March 1    9:00 p.m.
March 2    2:30 p.m.
March 3    9:30 a.m.
March 4    12 noon & 5:30 p.m.
March 5    12 noon
March 8    8:30 p.m.
March 10    6:00 p.m.
March 11    12 noon & 6:00 p.m.
March 12    6:30 a.m.