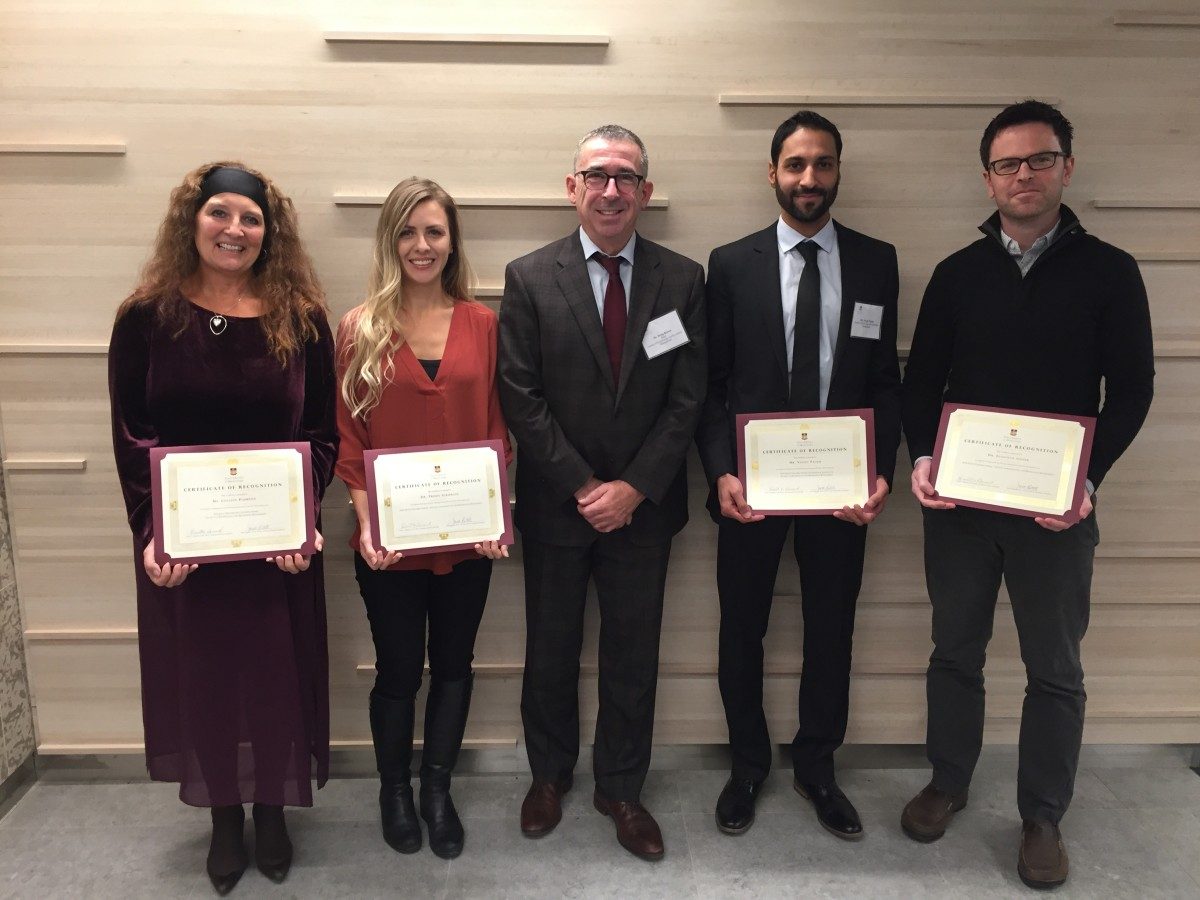 Teaching Awards highlight those who inspire
October 4, 2018 —
At the 2018 University of Manitoba's Teaching Awards Reception, five Kinesiology and Recreation Management faculty members and instructors were recognized for their contributions to the students and faculty.
University of Manitoba President and Vice-Provost, David Barnard, presented awards at the Oct. 3 reception to:
Colleen Plumton [B.Kin/85] with the Student's Teacher Recognition Award
Dr. Trisha Scribbans with the 2018 FKRM Dean's Teaching Award
Dr. Jonathan Singer with the 2018 FKRM Dean's Teaching Award
In addition, Applied Health Sciences' PhD candidate, Navjot Pichu, received the 2018 FKRM Teaching Award for Sessional Instructing. Faculty of Kinesiology and Recreation Management sessional instructor, Jill Bueddefeld [M.A./14], received the Clayton H. Riddell Faculty of Environment, Earth and Resources Graduate Student Teaching Award.
"A good teacher can inspire hope, ignite the imagination, and instill a love of learning," says Douglas Brown, Dean, Faculty of Kinesiolgy and Recreation Management. "We're proud and privileged to have a wealth of driven faculty members and instructors leading our learners everyday."