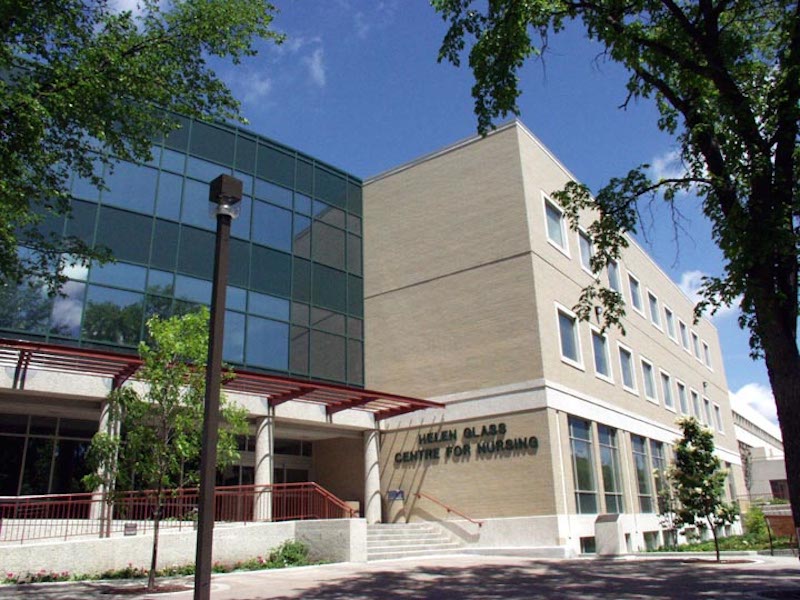 Supplying the nurses we need
Province announces more nurses than ever before working in Manitoba
May 14, 2014 —
There are more nurses at the bedside in Manitoba providing families with quality health care, Health Minister Erin Selby announced at the University of Manitoba during National Nursing Week, which runs May 12 to 18.
"The care, compassion and commitment our nurses show to providing high-quality health care for families is something we all respect and value," said Minister Selby.  "We know you can't deliver health services without nurses, and we will continue to hire and train more nurses to strengthen health services in Manitoba."
The University of Manitoba is crucial to meeting this need.
Our numbers
In 2013, the Faculty of Nursing's four-year program graduated:
211 nurses from our Fort Garry campus
55 from Red River College (a joint program)
31 from University College of the North (a joint program)
Total: 297 nurses in 2013
In 2014, the Faculty of Nursing's four-year program graduated:
 In February — 22 from Fort Garry and 23 from Red River College
In May — 71 are expected to graduate
In October — 102 are expected to graduate
Expected total: 218 new nurses
The new Faculty of Health Sciences will allow the University of Manitoba to be even more strategic and enable us to continue to meet the growing demand of health care workers in the province.
Provincial numbers 
Newly released statistics from Manitoba's independent nursing colleges show the number of nurses working in Manitoba continues to grow, reaching an all time high of 17,795, a net gain of 3,702 since 1999, with an increase of 143 in the past year.
The gains are attributed to expanding nurse training opportunities throughout the province, and ongoing recruitment and retention initiatives, such as the Nurses Recruitment and Retention Fund (NRRF) established in 1999 to attract nurses to work in Manitoba, Minister Selby said.
"For me, as a third-year nursing student, it is encouraging to see how the number of nurses employed in Manitoba continues to grow year after year," said Liliane Allegro, nursing student at the University of Manitoba.  "Studying to be a nurse is demanding, but it is certainly worth the efforts knowing that I'll soon be contributing to making our health-care system even better for families."
In 2011, there was a commitment to hire 2,000 new nurses, Minister Selby said.  As of 2013, data from the nursing colleges' show 1,907 out of the 2,000 nurses are in practice including replacement of an estimated 1,230 nurses who retired and a net gain of 677 more nurses.