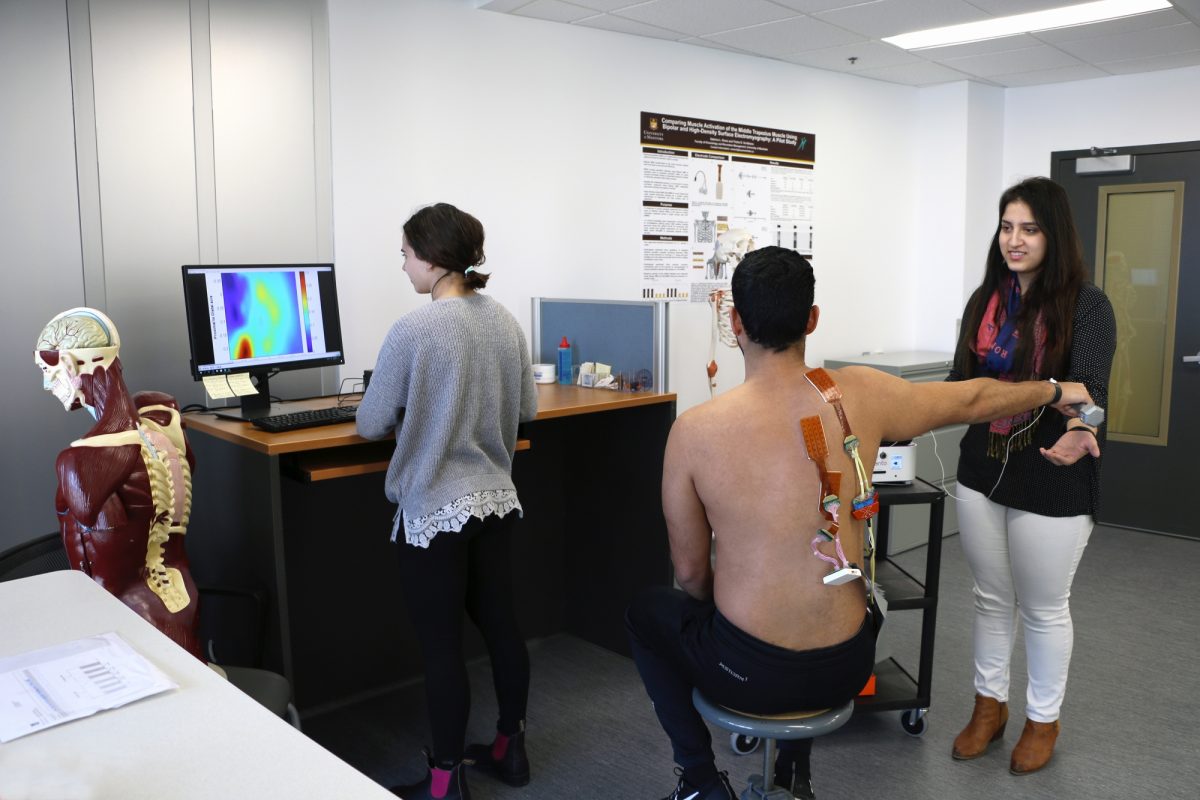 Study on upper-limb rehab needs participants
September 30, 2019 —
A research study at the University of Manitoba hopes to learn more about how the trapezius muscle functions, which is important for successful rehabilitation and/or prevention of a variety of upper limb injuries.
The research team, led by Faculty of Kinesiology and Recreation Management assistant professor Dr. Trisha Scribbans, is recruiting men and women (18-40 years of age) to participate in a study looking at muscle activation throughout different parts of the trapezius muscle during various intensities of movement.
If you're interested in participating, please contact ATLabManitoba [at] gmail [dot] com to learn more.
The Education/Nursing Research Ethics Board, University of Manitoba, has approved this research. If you have any concerns or complaints about this project you may contact the Human Ethics Coordinator (HEC) at 204-474-7122 or email: humanethics [at] umanitoba [dot] ca