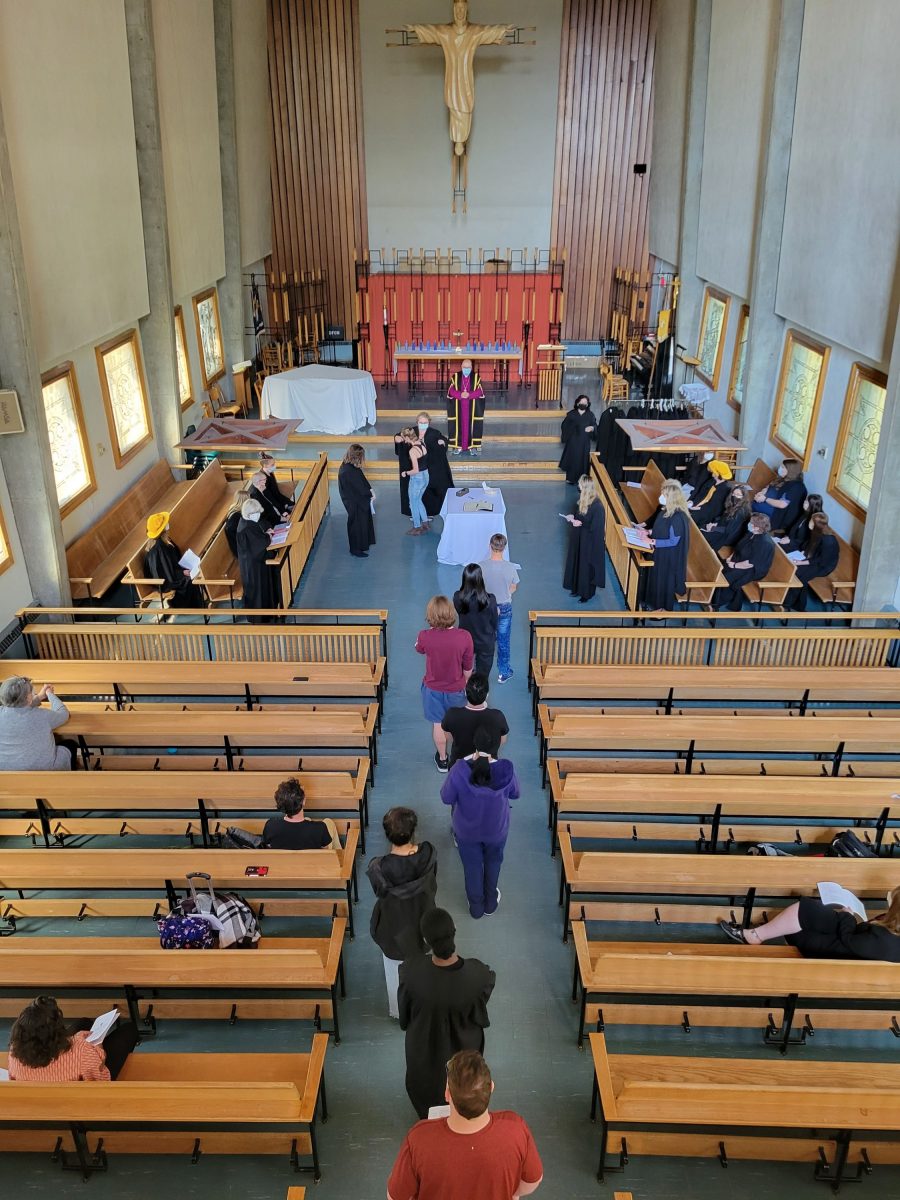 Students, staff, and fellows make their stamp on history
New college members put their names into history dating back to 1866.
September 12, 2023 —
Dating back to 1866, when St John's College first opened, Matriculation has been an annual event where new students, staff, and fellows are welcomed into the college.
Held in our Chapel, Matriculation is an opportunity for new members to sign a historical book that includes all St John's college members.
We spoke with Sherry Peters, the college's Registrar, about this event's historical significance.
"It's a fascinating event to look back on the history of the college and see how it's evolved since 1866. Back then, this book was a time to track the numbers of the college, whereas today, it's a historical piece that our community gets excited to put their names alongside those who started this college."
Speaking of significance, Sherry points out that Matriculation is more than just a book,
"It's a celebration of being a part of St John's College community while marking their names in history."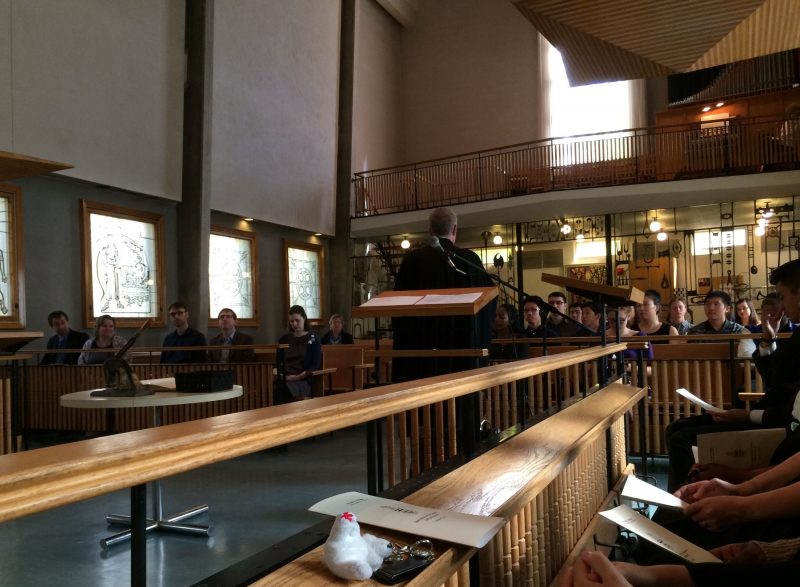 We are excited to welcome new college members next week, September 19, in our Chapel from 1:00 p.m. until 2:30 p.m., followed up with a reception.
For more information about Matriculation and the St John's college community, visit here.
Sign up here to become a member and take advantage of the college benefits!