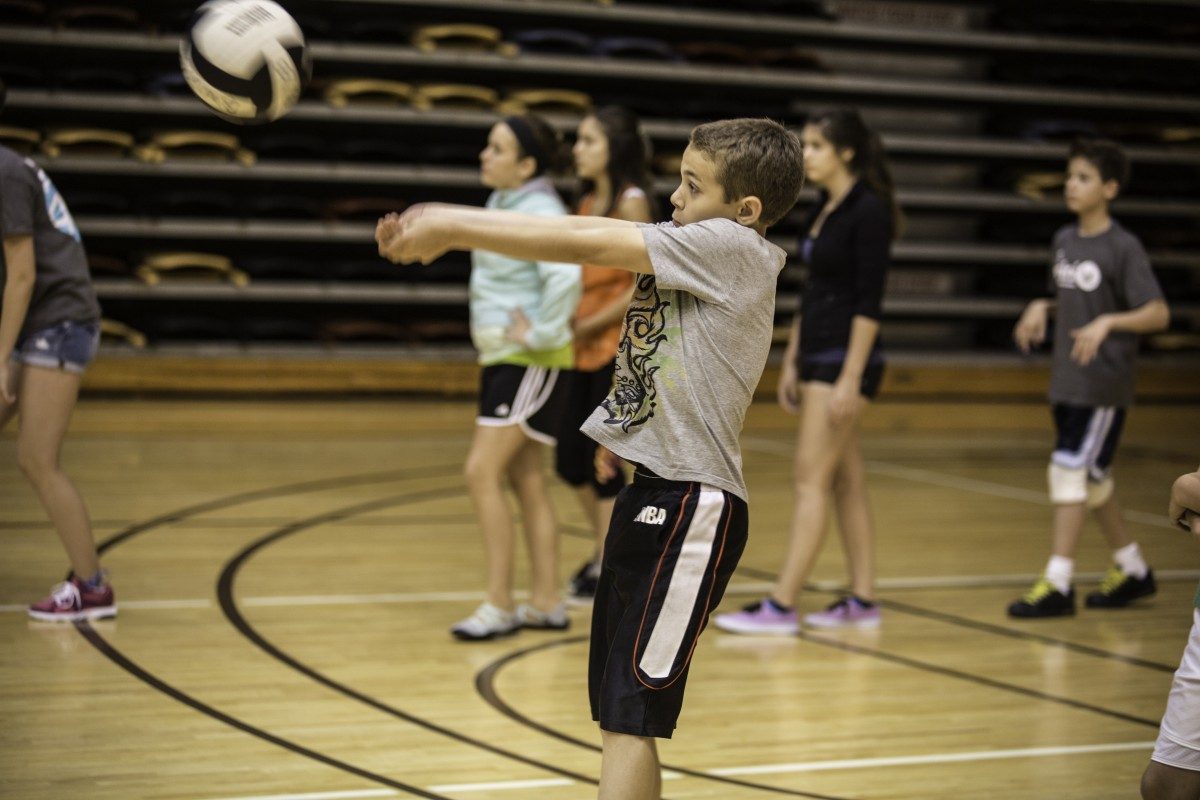 Spring Registration Opens Feb. 13
February 7, 2019 —
Why not send your kids to university for spring break?
Mini U Programs' spring break registration opens Wednesday, Feb. 13. Full-day camp options include:
Fun, Sport & Fitness
Explore a variety of sports and recreational activities in a fun, non-competitive environment. Learn about basic skill development, fair play, teamwork, and participation. Ages 5-7
Dodgeball
We've added an exciting twist on an old favorite! Join us for glow in the dark dodgeball combined with the classic games you love. You will also learn throwing, catching, and dodging techniques while getting to know the official rules of the game. Ages 8-11
Superheroes in Training
It's a bird! It's a plane! No… it's Superheroes in Training Camp! Explore what it takes to be a superhero. Climb like Spiderman, run like The Flash and leap like Superman. Sharpen your leadership skills while discovering how the Avengers and Justice League work as a team and use their strengths for good. Create your very own superhero / heroine identity and make your own take-home costume! Ages 5-7
Wall Climbing
Tackle a 1,500-square-foot climbing facility located in the Active Living Centre. It's 50 feet long and 40 feet high! Learn safety procedures, knot tying techniques, bouldering and climbing communication in a fun and safe indoor environment. Ages: 8-11 and 12-14.
Learn to Skate
Experience the fun of skating! This program is ideal for beginner skaters. Lessons focus on the fundamentals (forward skating, stopping, starting, turning and backwards skating) and combines movement oriented activities and games to encourage fun through learning. Participates are required to bring their own skates, CSA approved helmets, and thick mitts or hockey gloves. Ages 5-7.
Glow in the Dark
Black lights, neon decals and glow in the dark paint will light the way in this exciting new camp. Join us for a week filled with fun games and activities all played under our black lights! Ages: 8 – 11
Sport Sampler
Are you a sports enthusiast who loves being active, having fun, and trying new things? Get to know basketball, soccer, track and field, floor hockey, archery and more! You'll also receive a daily dose of our classic Mini U recreational activities and games for two hours per day. Ages: 8-11
Visit miniu.ca to register starting Feb. 13.