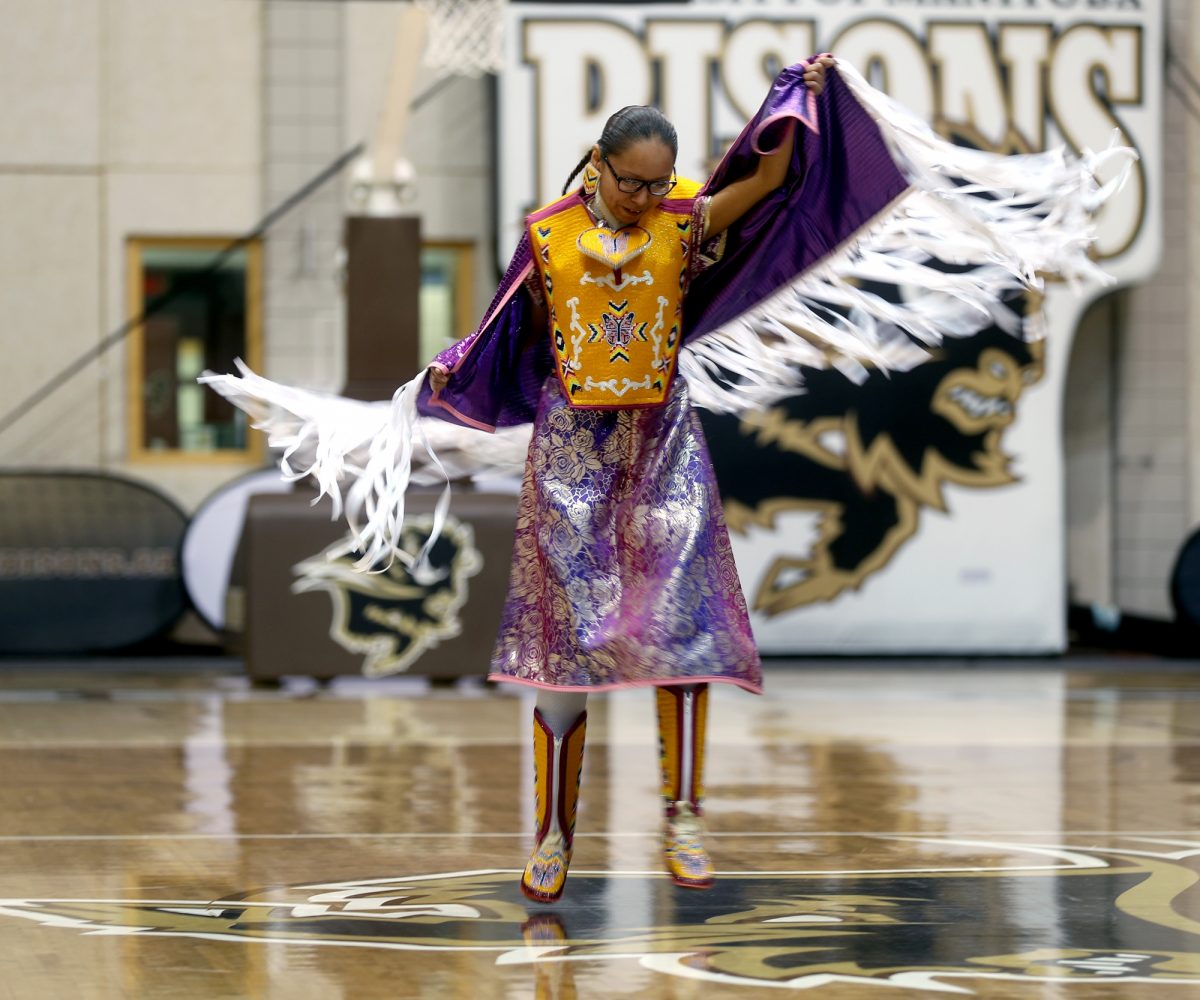 'Spirit of the Bison' celebrates Indigenous cultures & athletics
November 25, 2019 —
While it won't show up on the official scoresheets, this Saturday's Bison Sports games have extra meaning.
The second annual Spirit of the Bison (an event interwoven with the Herd's hockey and basketball match-ups) celebrates Indigenous cultures through dance, art, and athletics takes place Saturday, Nov. 30 at the University of Manitoba.
Several cultural performances will be mixed into the day.
Performing the national anthem are the fiddle duo of Métis father and son, Barry and Brenton Thorvaldson.
Pow wow drumming by the Walking Wolf Singers, pow wow dancing led by Fancy Shawl and Jingle Dress Dancers, and a lacrosse demonstration and shooting contest are also on the slate.
"This event is important as it celebrates Indigenous cultures," said Bree Langlais, a UM indigenous engagement coordinator.
"We are very honoured to have such amazing Indigenous dancers, artists, and athletes here on Turtle Island and are excited for their performances."
Graduates of a new FKRM sport and recreation program for First Nations educators from across the province will be dropping the puck at the ceremonial faceoff at the women's hockey game at 2 p.m.
This certificate program (known as SPARC) provides educators with the skills to deliver quality physical education and recreation programming throughout communities in Manitoba—while earning university credits.
Spirit of the Bison schedule, Saturday, Nov. 30
Women's Hockey, 2 p.m. vs Lethbridge – Wayne Fleming Arena

2019 SPARC Graduating Cohort – Puck Drop

Women's Basketball, 5 p.m. vs Fraser Valley – Investors Group Athletic Centre

National Anthem: Fiddled by Brenton and Barry Thorvaldson
Halftime: Lacrosse Manitoba showcase – demonstration and shooting contest

Men's Basketball, 7 p.m. vs Fraser Valley – Investors Group Athletic Centre

National Anthem: Fiddled by Brenton and Barry Thorvaldson
Halftime: Walking Wolf Singers, Jingle Dress Dancer, Fancy Shawl Dancer