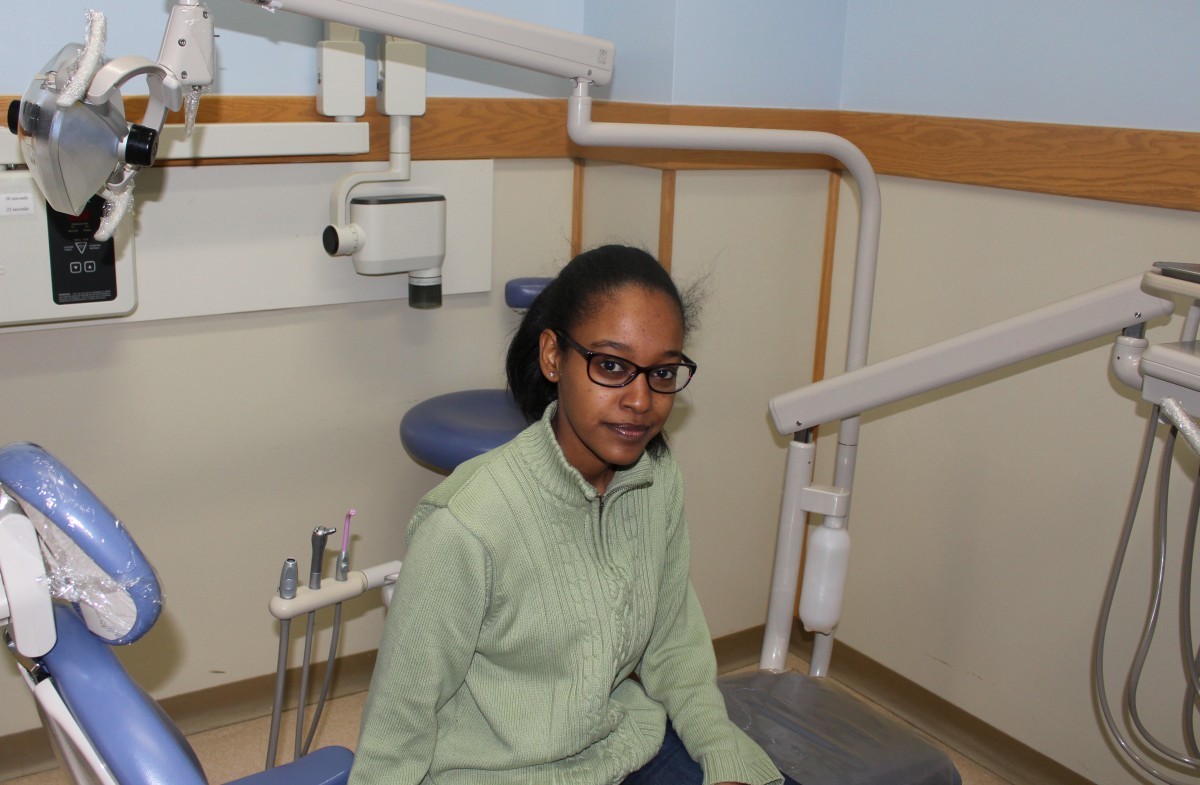 Smiles for Miles program provides dental hygiene care to new Canadians
March 17, 2016 —
Students in the College of Dentistry are doing their part to put smiles on the faces of newcomers to Canada through a new outreach initiative.
The Smiles for Miles program helps sponsor dental hygiene care for newcomers to Canada who otherwise not receive it, and provide senior dental hygiene students with the opportunity to provide care free of charge.
For Mary Bertone, Director and Assistant Professor in the School of Dental Hygiene, Smiles for Miles will give dental hygiene students a chance to interact with people from different cultures and provide a level of clinical experience that they might not have otherwise encountered.
"We expect this to reinforce the role we play as dental professionals and as an institution in the community and the importance of giving back," Bertone says. "We expect these sessions to be both informative and eye opening for newcomers and we are thrilled at the prospect of our students experiencing firsthand the impact that their skills and efforts can have on their lives."
According to Bertone, Smiles for Miles is being directed towards Canadian newcomers because they are an at risk group that does not have the opportunity or awareness to receive dental hygiene care unless it is provided by a government sponsored program or through an employer that offers dental coverage.
The College of Dentistry currently operates two community clinics in Winnipeg that provide dental services to community members, including newcomers, but the services are limited and do not cover dental hygiene care. Dr. Anthony Iacopino, Dean of the College of Dentistry, put out a challenge to the college to find a new way to offer dental hygiene care to newcomers and Smiles for Miles was born.
Yolandes Gebreyonas is one of the first newcomers to receive the Smiles for Miles treatment. Originally from Eritrea, she arrived in Winnipeg with her family this past fall.
"I heard about Smiles for Miles from the Deer Lodge Centre and they sent me here," she said. "I am very happy to be here."
Bertone says the goal of the Smiles for Miles is to have each senior class dental hygiene student provide care to one newcomer, representing a goal of providing care to 25 newcomers. Smiles for Miles is an ongoing program entirely funded by donations from the dental community, dental industry, friends and family.
To make your donation to Smiles for Miles click here.