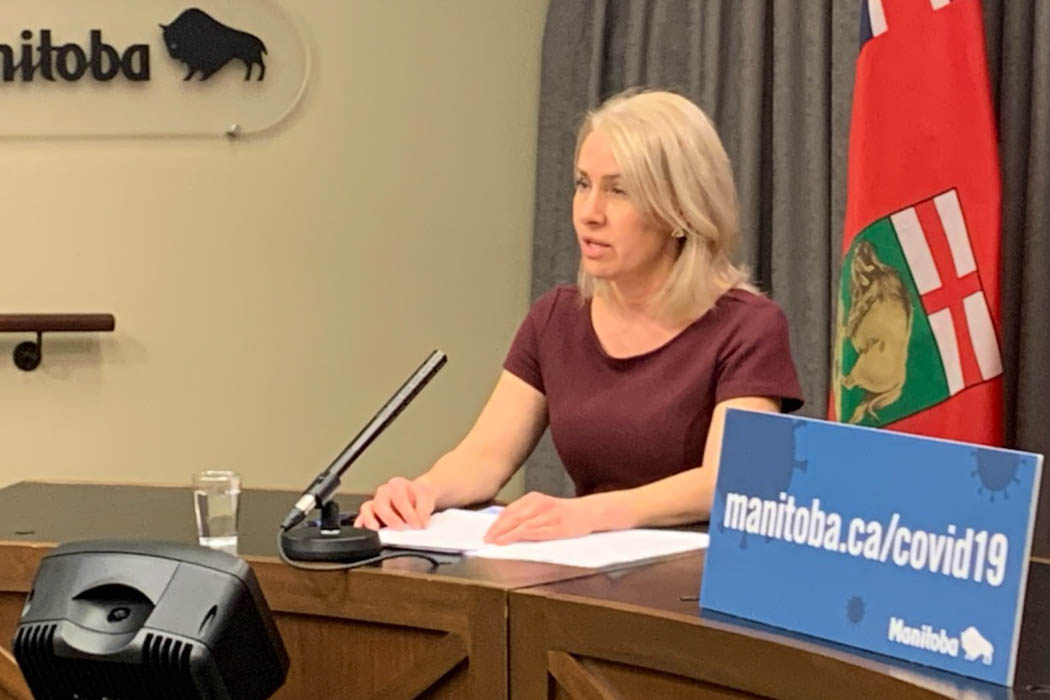 Siragusa 'excited to get started' in dual role at UM
January 10, 2022 —
Lanette Siragusa, a familiar face to Manitobans for her position in the province's COVID-19 fight, says she hopes to be an asset to UM when she assumes her new dual role as vice-dean, education for the Rady Faculty of Health Sciences and associate director of Ongomiizwin – Health Services.
"When I learned about these roles, I was immediately interested," says the nursing leader, who is departing Shared Health to join UM. "I've been so immersed in the provincial pandemic response recently, but the time feels right to evolve to a new level – meet new people, learn new things and contribute in a different, but still significant, way.
"Of the many important relationships that developed across our province as the pandemic evolved, one of the most critical was the connection with the Rady Faculty of Health Sciences. As a health system, we relied on the knowledge of scientists and clinical experts, we engaged in problem-solving with faculty members and we were so grateful for the incredible contributions of staff and students."
Siragusa has held a number of roles in which she has led initiatives to improve the quality and equity of health services.
Since 2017, she has been Shared Health's chief nursing officer and provincial lead, health system integration and quality. In this role, she led the development of clinically informed and evidence-based practices that form the foundation of Manitoba's first Clinical and Preventive Services Plan.
Beginning in March 2020, as co-incident commander alongside chief provincial public health officer Dr. Brent Roussin, she gave news briefings to update the public on the pandemic and Manitoba's response to it.
"As we emerge from COVID-19 and the provincial health transformation, the Rady Faculty of Health Sciences is uniquely positioned to lead by example. It is my hope that my in-depth knowledge of the provincial health system will be a valuable asset to prepare for the future," Siragusa says.
A UM alumna, Siragusa was born and raised in Winnipeg. She earned her bachelor's degree in nursing in 1995 and her master's in 2008. She worked as an academic advisor at the College of Nursing from 2003 to 2007.
Siragusa is excited to return to UM, and to become the associate director of Ongomiizwin – Health Services. Formerly known as the J. A. Hildes Northern Medical Unit, it is one of three branches of Ongomiizwin, the Indigenous Institute of Health and Healing in the Rady Faculty.
The unit serves 30 communities in Manitoba and Nunavut, providing services ranging from family practice and medical specialties to rehabilitation therapy. It works collaboratively with First Nations, Métis and Inuit communities.
"I respect what the organization stands for and the spirit in which it operates," Siragusa says. "I am motivated by the possibility of a future where health care is more easily accessible, co-ordinated and equitable for Indigenous people."
Siragusa's last day with Shared Health will be Jan. 28. Her first day at UM will be Jan. 31.
"I have experience juggling multiple roles and I anticipate this will come in handy at the university," she says. "It will take some time for me to orientate myself to the people and the priorities, but I am fully committed and excited to get started."