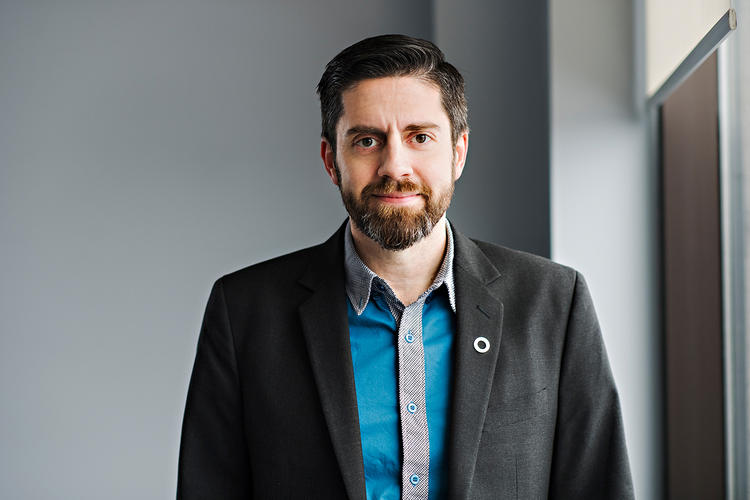 Shouldering the load
Research seminar Feb. 11 explores shoulder biomechanics as a way to inform design & ergomomic solutions
February 5, 2019 —
The upcoming edition of the Health, Leisure and Human Performance Research Institute's research seminar series rests on the capable shoulders of University of Waterloo's Dr. Clark Dickerson.
WHAT: Translational shoulder biomechanics: Transforming fundamental insights into applied solutions

WHO: Clark Dickerson, PhD, Professor, University of Waterloo

WHEN: Monday, Feb. 11, 2:30 p.m.

WHERE: 220 ALC Boardroom
Shoulders are critical for modern life, and enable specialized capacities that separate humans from other species. Underlying human shoulder function is a complex, mechanically redundant network of nerves, bones, ligaments and tendons. This talk discusses unique fundamental characteristics of shoulder mechanics, and how developing models and representations of this body region can inform responses to a wide range of current and emergent design, clinical, ergonomic, and biological challenges and questions.
Dr. Clark Dickerson is a professor of kinesiology and Canada Research Chair in Shoulder Mechanics at the University of Waterloo. His research focuses on human musculoskeletal biomechanics, particularly of the shoulder. He earned his Bachelor of Science in mechanical engineering at Alfred University, his Master of Science in bioengineering from Clemson University, and his PhD in biomedical engineering from the University of Michigan. His current research within the Digital Industrial Ergonomics and Shoulder Evaluation Laboratory (DIESEL) includes the development and experimental evaluation of computational shoulder models, work design and redesign (both virtual and physical), overhead exertions, comparative primate biomechanics, shoulder tissue tolerance estimation, and assessing and aiding shoulder-vulnerable populations. Dr. Dickerson teaches courses in Occupational Biomechanics, Ergonomics, Upper Extremity Disorders, and Biomechanical Modelling.