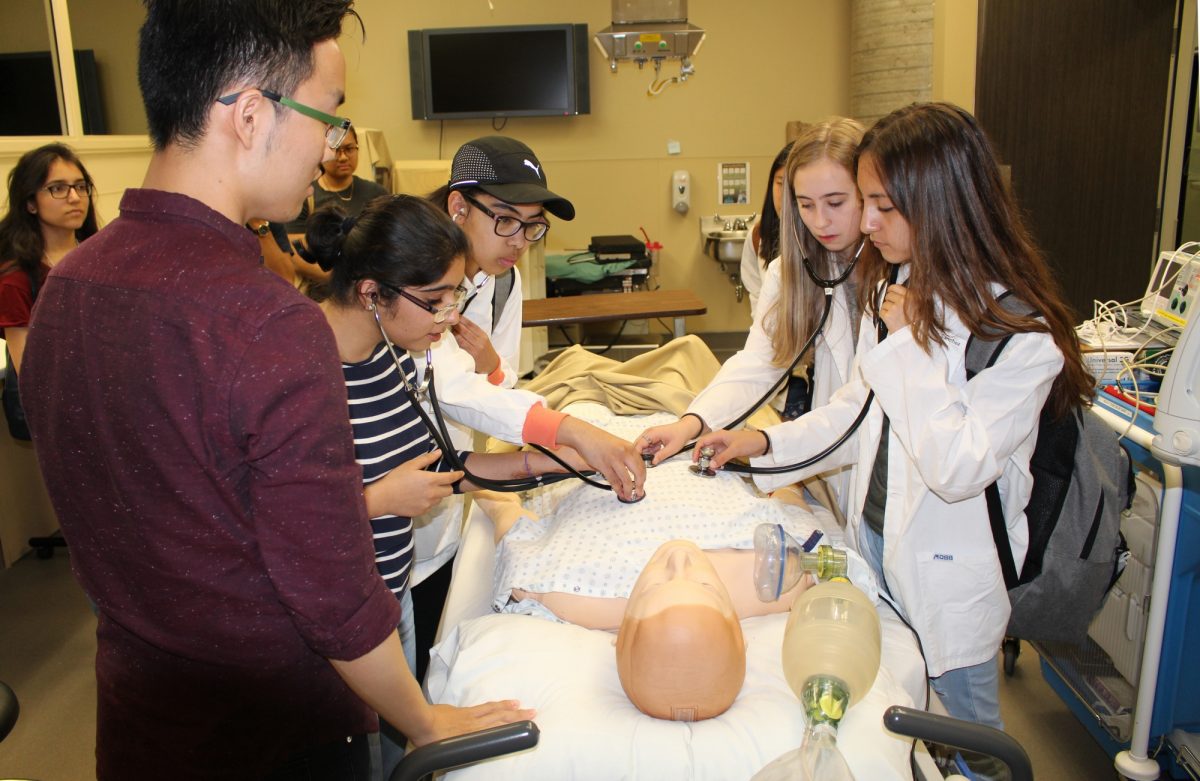 Media Alert: Kids train like health professionals at free U of M science camp
July 16, 2019 —
What's it really like to work as a nurse, doctor, medical researcher or other health-care professional?
Manitoba kids are finding out as they explore science in a university atmosphere at the Rady Faculty of Health Sciences' annual Biomedical Youth Program (BYP) Summer Camp, running from July 15 to 19.
Among the camp's many hands-on activities are sessions in the Clinical Learning and Simulation Facility – a simulated hospital environment in which the "patients" are high-tech, computer-controlled manikins. Students will learn to take a patient's blood pressure, give an EpiPen injection, perform CPR and use an ultrasound machine.
About 160 students from Grades 5 to 12 – mostly inner-city youth – are participating in the free BYP camp, guided by volunteers who include U of M students, faculty and staff. As in previous years, high school students from northern Manitoba communities are also attending as part of the more extensive Health Career Quest Summer Camp.
Members of the media are invited to the Clinical Learning and Simulation Facility activities:
What: Biomedical Youth Program Summer Camp
When: Wednesday, July 17, 10:15 a.m.
Where: Meet at Brodie Centre Atrium entrance, 727 McDermot Ave.
Bannatyne Campus, University of Manitoba
"We offer the biomedical camp to pique the curiosity of kids through thought-provoking activities that make science relevant to their lives," says Dr. James Gilchrist, the program's director and a professor of oral biology in the Dr. Gerald Niznick College of Dentistry. "It's part of how the U of M connects with the community and shows young people that careers in the health sciences are within their reach."
Students rotate through biomedical workshops, participating in activities such as dissecting a pig's heart, isolating DNA from strawberries, making compounds like sunscreen and lip balm at the College of Pharmacy, and learning about the work of physiotherapists at the College of Rehabilitation Sciences.

For more information:
For more information: Ilana Simon,
Rady Faculty of Health Sciences, U of M, 204-295-6777,
or email: ilana [dot] simon [at] umanitoba [dot] ca