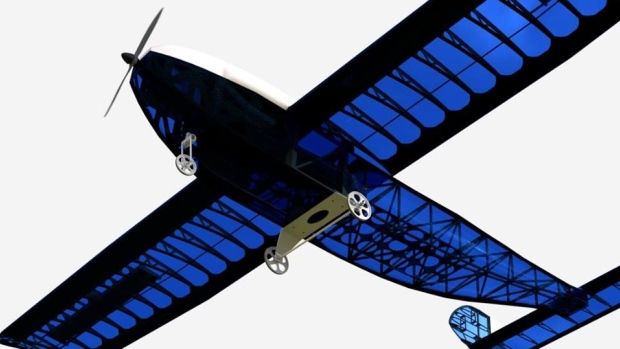 SAE Aero Team soars to 1st place at international aerospace competition
March 13, 2018 —
reposted from CBC
Students beat aircraft design teams from around the world at competition in Lakeland, Fla.
A team of mechanical engineering students from the University of Manitoba is flying high after earning global bragging rights.
The students beat out aircraft design teams from around the world at a competition over the weekend in Lakeland, Fla.
"I was just in awe — could not believe it for a while, to be honest with you," said Jasjyot Barmi, who led the University of Manitoba SAE Aero team against 35 other teams from universities all over the world.
The SAE Aero Design is a series of annual competitions that challenge teams from across the world to design, build, and fly fixed-wing radio-controlled aircraft capable of achieving different objectives, such as flying well while carrying as much payload — passengers and cargo — as possible.
"We're pretty much replicating the real live airliner but on a much smaller scale. Each passenger gives us points," Barmi said, but noted that in this case, each passenger is represented by a tennis ball.
The competition is popular because it gives engineering students a chance to get out of the classroom to design and build airplanes, Barmi said.
The event in Lakeland was the SAE Aero Design East. Last year, the U of M placed third in the SAE Aero Design West competition in Fort Worth, Texas.
This year, a convoy of vans carried 17 members of the team to Florida, where they had to fly their aircraft for almost three minutes with increasing payloads.
The U of M's winning entry was a 12-pound craft (about 5.5 kilograms) that successfully carried 38 pounds (17 kg) of cargo.
​"University of Manitoba doesn't offer a specialized aerospace degree and a lot of the other universities do, so beating them and taking an aircraft that's been able to overcome what they've been able to design is really special," said Barmi.
The team that won is part of the University of Manitoba Society of Automotive Engineers, a non-profit student organization that offers extra-curricular opportunities to develop, design, manufacture and build a vehicle in one of four teams — aero, baja, formula electric and formula.
The aero team designs and builds radio-controlled aircraft, the baja team designs a four-wheel off-roader, the formula electric team designs an electric formula-style race car and the formula team designs an open wheel formula-style race car.
All teams enter their creations into international competitions.