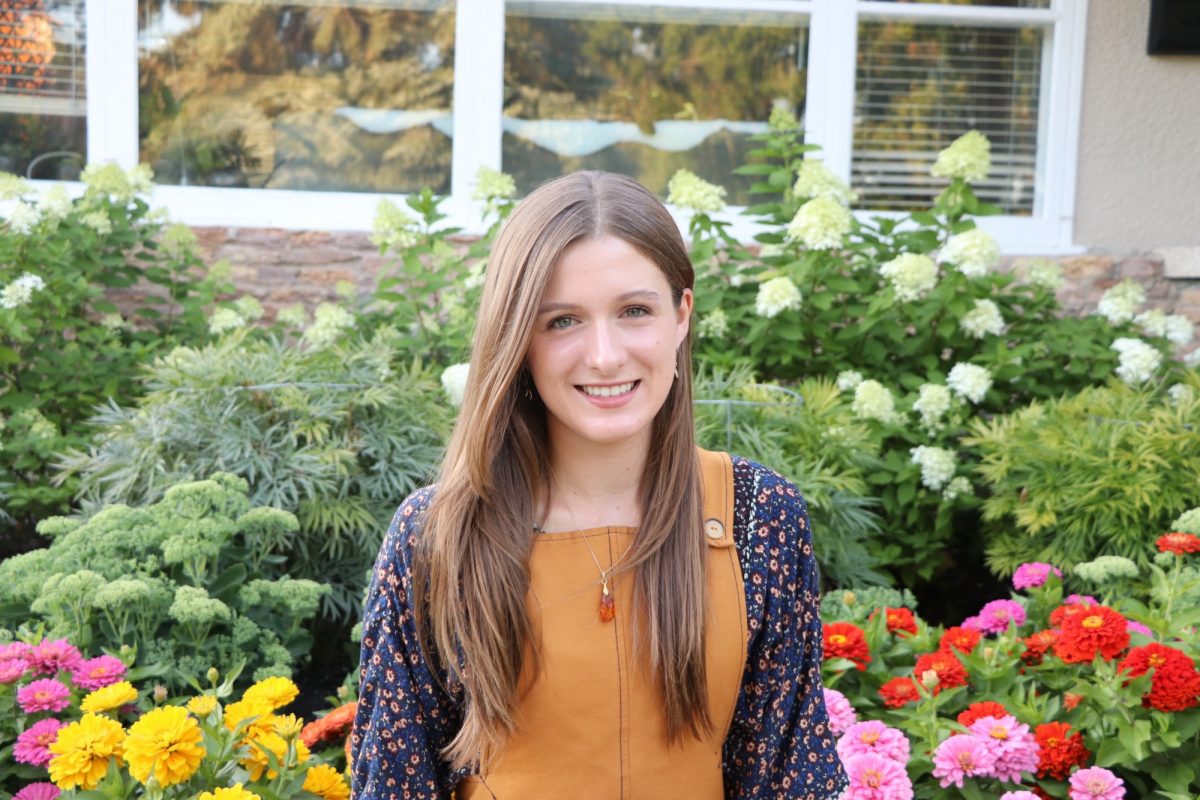 Ruth Asper Scholarship allows Sasha Kullman to fully invests in the future
Sasha Kullman is the latests recipient of the Ruth Asper Scholarship in Kinesiology and Recreation Management
December 9, 2022 —
For Sasha Kullman, receiving the Ruth Asper Scholarship in Kinesiology and Recreation Management means an opportunity to try and be the best student she can be.
"I just hope to put as much good out there as possible," said Kullman.
Kullman graduated with a bachelor of kinesiology in May 2022 before beginning her master's program in the fall under the supervision of Shaelyn Strachan.
Strachan and Kullman started working together in 2019 when Kullman received the Undergraduate Research Award. The person-centred research Strachan was doing drew Kullman in immediately.
"I felt like it was relevant and important work, and I liked it so much I ended up sticking with her and working in the lab for the next year," said Kullman.
What started as general interest soon turned into personal investment from Kullman.
"I thought, how can I not stay and do my masters now because I want to try and help and see these things through," she said.
Kullman's thesis looks at ways to support people, specifically women at risk of cardiovascular diseases, in facilitating a positive physical activity behavioural change. One fundamental way to help these positive habits is fostering self-compassion.
"It can be a great tool to cope with difficult emotions in a positive way and leave us a little more space to do things that are good for ourselves," she said.
Kullman said the scholarship will allow herself to invest fully as a full-time student into her thesis work, lab work, and research projects.
The scholarship was established in 2003 by Ruth Asper [BPE/81, BRS/83], a businesswoman, philanthropist, and recipient of the Queen Elizabeth II Diamond Jubilee Medal in recognition of her community service. The scholarship aims to help support graduate research and training in FKRM.
"I just feel so honoured to receive this award," said Kullman. "I would like to extend my sincere gratitude to Ms. Ruth Asper for this opportunity and her ongoing support of students."
While Kullman's current focus is on finishing her thesis, she isn't without a plan for the future.
"I would love to get my PhD in a related field," she said. "And one day to become a professor."
Kullman said her interest in teaching comes from the amazing support she has received from her professors in FKRM. Support she hopes to one day give back to future students.