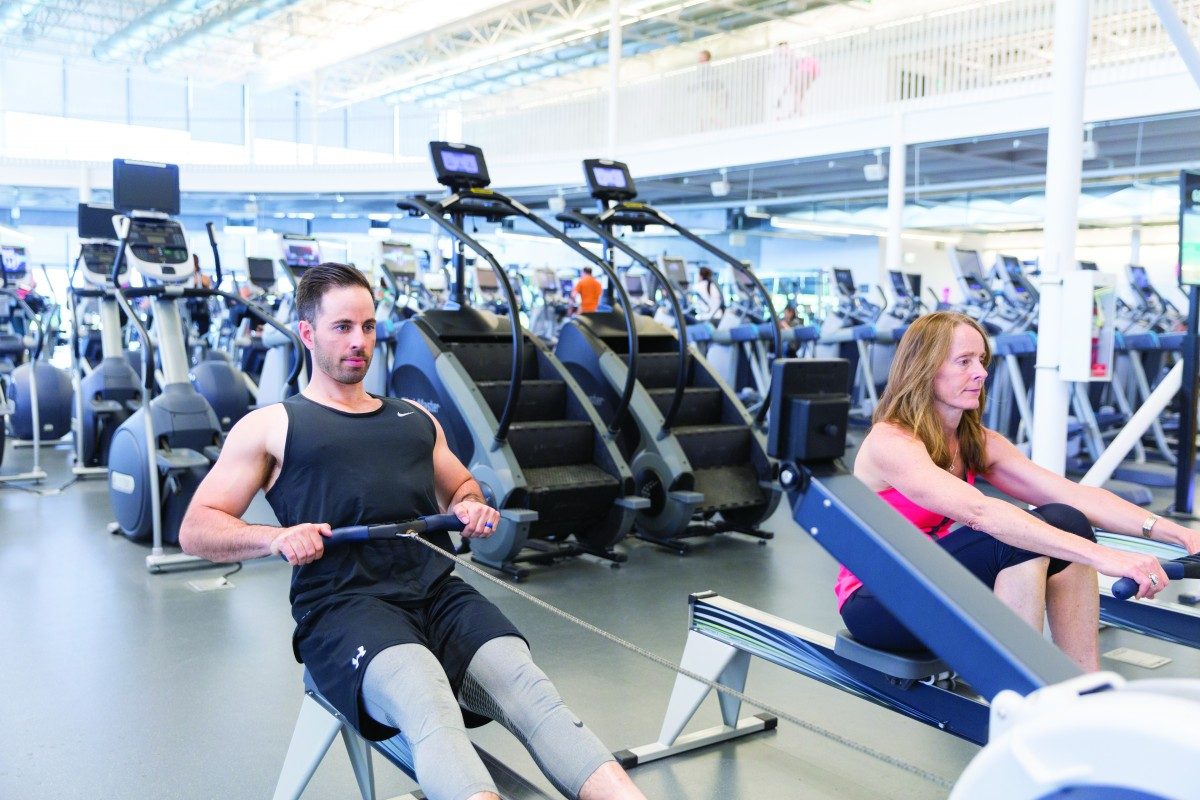 Role of exercise in cardiovascular disease
January 8, 2019 —
As reported in the International Academy of Cardiovascular Sciences' CV Bulletin:
According to the World Health Organization, cardiovascular disease (CVD) is the number one cause of death worldwide, with an estimated 17.9 million deaths in 2016. It's the second leading cause of death in Canadians, as per the Public Health Agency in Canada.
Cardiovascular disease includes a number of disorders of the heart and blood vessels including coronary heart disease or ischemic heart disease, congenital heart disease, cerebrovascular disease, rheumatic heart disease, peripheral artery disease, deep vein thrombosis and pulmonary embolism.
The diseases are characterized by damage to, and/or loss of function of, heart muscle and blood vessels. Initial signs of CVD manifest as hypertension, elevated blood glucose, worsened blood lipid profile, increased body weight and obesity.
While the overall incidence and all-cause mortality associated with CVD has decreased in Canada from 2000-01 to 2012-13, the absolute number of people living with CVD is increasing, thereby highlighting the importance of management, and need for improved therapeutic strategies to combat CVD.
Risk factors include an unhealthy diet, lack of physical activity, smoking and excessive alcohol consumption. Encouraging healthy life practices coupled with pharmaceutical intervention is the mainstay of CVD therapy. Interestingly, lack of physical activity has been identified as the key risk factor for CVD.
The Canadian Society for Exercise Physiology (CSEP) recommends adults aged 18-64 years to engage in 150 minutes of moderate to vigorous aerobic exercise per week, with each bout lasting a minimum of 10 minutes. This, in conjunction with twice-weekly muscle and bone strengthening activities, has been shown to reduce the risk of heart disease, stroke, high blood pressure, certain types of cancer, type 2 diabetes, obesity, and osteoporosis.
The exercise prescription remains the same for adults aged 65 years and over. Bike riding, brisk walking, jogging, and swimming are appropriate activities that will cause the subject to sweat and breathe a little more than usual.
Health benefits associated with regular endurance exercise include:
Reduced risk of cancer incidence and progression;
Lower risk of CVD, atherosclerosis, hypertension, and improved circulation;
Better lipid profile, strengthened immune system, metabolism and endurance;
Lower risk of type 2 diabetes, obesity and metabolic syndrome;
Improved muscle, and bone health, thereby leading to lower risk of falls and related injuries;
Enhanced self-esteem, mood, and cognitive function, and decreased stress (oxidative cellular stress as well as psychological);
Reduced rates of anxiety, depression, and risk of dementia, lessened risk of stroke, delayed risk of Alzheimer and Parkinson's disease; and
Augmented sleep, increased lifespan, and improved quality of life.