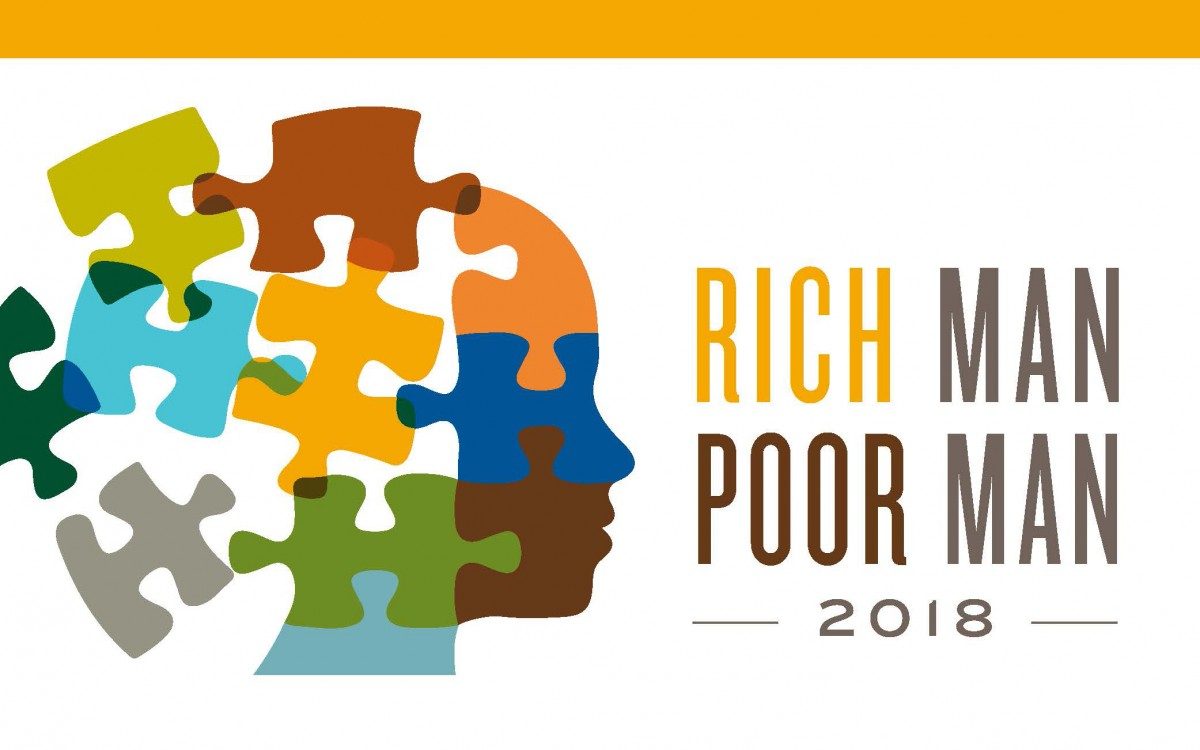 RICH MAN POOR MAN DINNER ADRESSES MENTAL HEALTH ISSUES
February 21, 2018 —
Afghanistan has one of the highest rates of depression in the world, where one in five people suffer from it. Globally, there are 17.5 beds per 100,000 in mental hospitals, but in Haiti, there are only 1.72 beds per 100,000 people.
The goal of this year's Rich Man Poor Man dinner is to raise awareness of the burden of mental illness globally while supporting a local champion, the North End Women's Centre, which provides a variety of services to women in our community including mental health services.
The Rich Man Poor Man Dinner, now in its 7th year, mimics food inequity around the globe by giving seven of eight guests at each table a dinner of rice and beans -typical of what the majority of the world's population eats– while one guest dines on a three-course dinner.
"Although our theme is not directly related to food this year, it simulates that struggling with mental illness can happen to anyone at any time," said Jaymie Walker, one of the organizers and a second-year student in the Max Rady College of Medicine, Rady Faculty of Health Sciences.
What: Rich Man Poor Man Dinner

When: Wednesday, Feb. 21, 2018
5:30-8:00 p.m.

Where: Brodie Centre Atrium, 727 McDermot Avenue
University of Manitoba Bannatyne Campus
"Mental health services in our community don't always reach those that need it, when they need it. We wanted to shed some light on the importance of mental health services and supports locally. Further, we wanted to work together to raise awareness, educate, remove stigma, and have a wider impact on our community," Walker said.
She said the group wanted to support North End Women's Centre due to its important role in helping and empowering women. "Overall, we wanted to work together to have a greater impact on the community we'll be serving in the future."
The evening will feature two speakers. Cynthia Drebot, Executive Director of North End Women's Centre will discuss the role of the centre and its services. Dr. Sheila Harms, child and adolescent psychiatrist, McMaster University, will give the keynote address about global mental health.
For more information contact Ilana Simon, Director of Communications and Marketing, Rady Faculty of Health Sciences at: 204-789-3427, (cell): 204-295-6777 email: ilana [dot] simon [at] umanitoba [dot] ca.