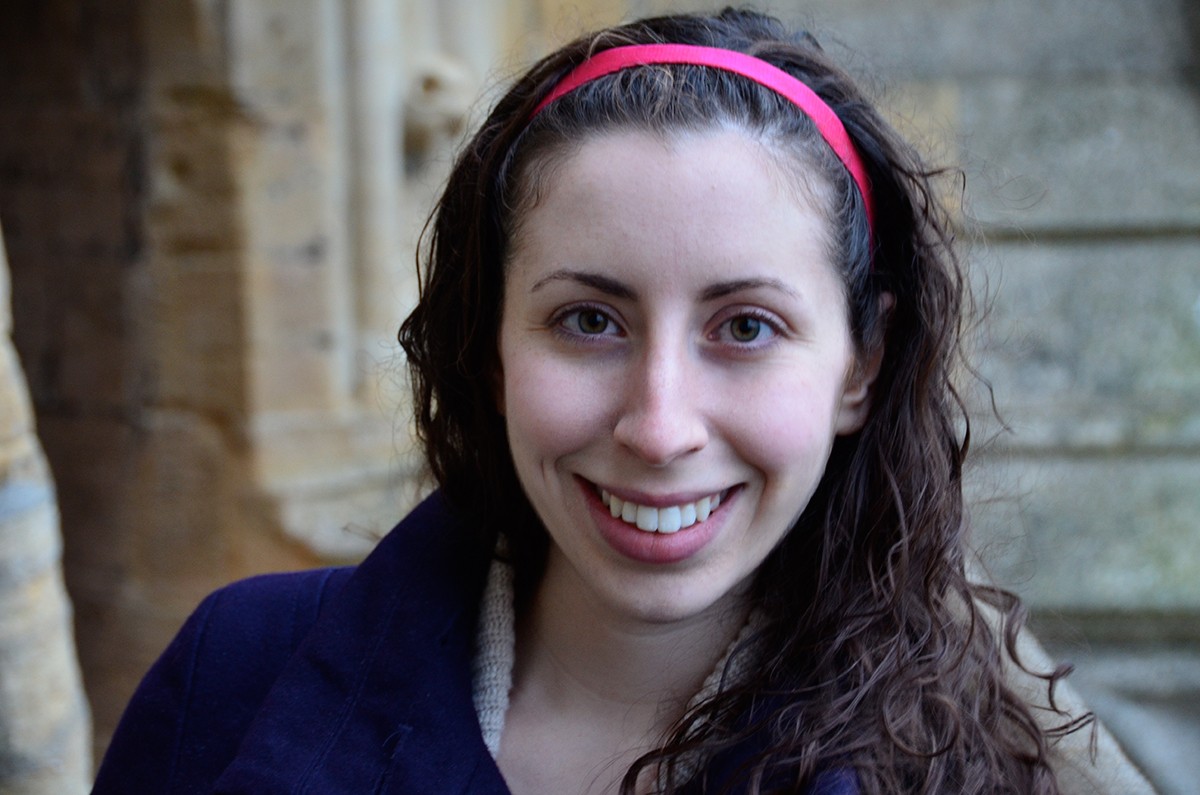 Rhodes Scholar driven to human rights advocacy
U of M leads Western Canada in number of Rhodes Scholars
December 1, 2014 —
The U of M has announced that Faculty of Arts graduate Alexa Yakubovich is the recipient of a Rhodes Scholarship for 2015. The U of M is one of the leading institutions in Canada for number of Rhodes Scholars, and has produced more Rhodes Scholars than any other university in western Canada. Three Rhodes Scholarships were awarded this year on the Prairies, with two in Alberta.
A graduate of Grant Park High School in Winnipeg, Yakubovich was the recipient of a Leader of Tomorrow Scholarship in 2009 when she entered the U of M. She received her Bachelor of Arts (Honours) in 2013 then went directly to Oxford where she completed her Master of Science (with Distinction) this fall. She is the 98th University of Manitoba student to be awarded a Rhodes Scholarship, the most prestigious awards of their kind in Canada.
"I am delighted that a young woman of such drive and passion has been recognized for her academic and personal achievements," says President and Vice-Chancellor David Barnard. "At the University of Manitoba, we are committed to inspiring minds through innovative and quality teaching. Our amazing record of producing Rhodes Scholars is a testament to this University's ability to attract and nurture the best and brightest students."
When Yakubovich was 12 years old, a family friend died of breast cancer. As a tribute, she began beading bracelets for family and friends, a project that evolved over several years into "Beads for the Cure," which raised more than $8,000 for women's cancer prevention and treatment.
Yakubovich explains, "The death of our friend shattered my young belief that 'good things happen to good people,' providing a painful lesson on the devastation of disease. In turn, I was driven to extend my involvement in public health and human rights advocacy, guided by the simple idea that people deserve the best chance to lead their healthiest, happiest lives. The beads allowed me to feel like I was making a difference, albeit a small one, in the lives of those facing disease and hardship."
Yakubovich has done undergraduate and postgraduate research in a variety of fields, including gender studies, belief systems, cancer, heart disease and HIV/AIDS. She is currently working with Katherine Starzyk of the Social Justice Laboratory at the U of M and with the Centre for Human Right Research, on strategies to improve water and sanitation services for First Nations in Canada.
When she returns to Oxford this winter, her focus will be on improving child well-being in socially disadvantaged communities, specifically how social disadvantage compounds child health problems, studying HIV-positive adolescents in low-income South African communities.
Barnard notes, "Alexa Yakubovich is an outstanding example of someone who challenges the status quo, wanting to change the world through pioneering and trailblazing work for the betterment of all."
The Rhodes Scholarships are postgraduate awards supporting outstanding all-round students at the University of Oxford, providing transformative opportunities for exceptional individuals.
Established in 1903 through British-born entrepreneur Cecil Rhodes, the Rhodes is the oldest and perhaps the most prestigious international graduate scholarship program in the world, first awarded in Canada in 1904. A class of 83 Scholars is selected each year from countries around the world, from Australia to Zimbabwe.
Rhodes's vision in founding the Scholarship was to develop outstanding leaders who would be motivated to fight "the world's fight," to "esteem the performance of public duties as their highest aim" and to promote international understanding and peace. Of the more than 7,000 Rhodes Scholars to date, many have gone on to serve at the forefront of government, the professions, commerce, the arts, education and research. Many are advocates for expanded social justice and others have advanced the frontiers of science and medicine.
University of Manitoba Rhodes Scholars include former mayor of Winnipeg William Norrie, Paul Vogt, former clerk of the executive council and cabinet secretary for the Government of Manitoba, international trade expert and former MLA Wilson Parasiuk, leading business lawyer Jillian Welch and Sara Kreindler, Manitoba Research Chair in Health System Innovation and assistant professor in community health sciences at the U of M.
Other well-known Rhodes Scholars include President Bill Clinton, astronomer Edwin Hubble, NBA Hall of Famer and Senator Bill Bradley and ABC political correspondent George Stephanopoulos.