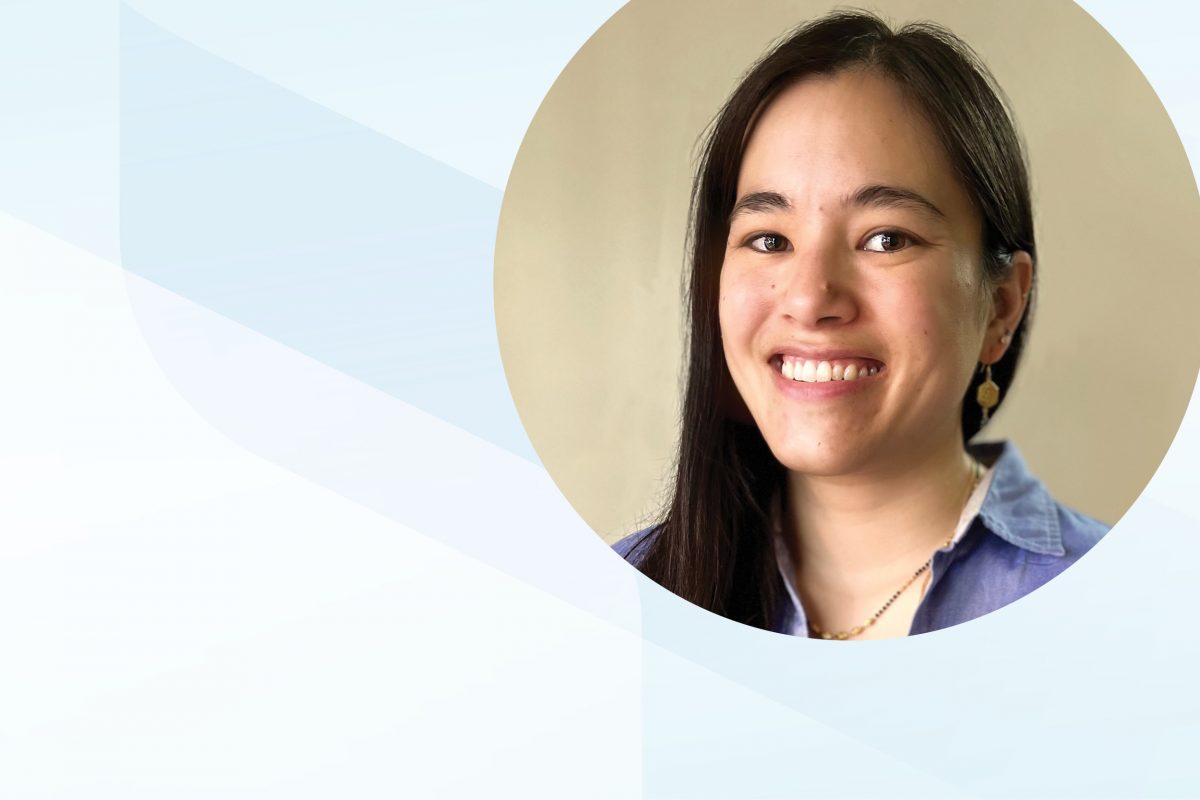 Revealing what's hidden through machine learning
Keeley Edwards joins UM as a 2022 Vanier Scholar
November 28, 2022 —
A self-proclaimed foodie and coffee aficionado, Keeley Edwards likes to jump into whatever she's working on with both feet. Her current research allows her to have one foot in academia and the other in industry where she passionately advocates for better collaboration between the two.
Edwards [BSc(Hons)/14, BSc(EE)/18, MSc/21] is one of nine Vanier Scholars attending UM this year – the highest number in the university's history. Vanier Scholars are considered Canada's top graduate students and receive a scholarship of $150,000 over three years towards their research.
A three-time UM alum, Edwards joined the department of electrical and computer engineering in the Price Faculty of Engineering this fall to work on her PhD – her fourth degree in 10 years.
UM Today caught up with Keeley Edwards to learn more about her and the research she'll be doing at UM.
WHAT WILL YOU BE WORKING ON IN THE PRICE FACULTY OF ENGINEERING?
My research focuses on applying machine learning to imaging problems. Consider an inaccessible region, for example inside the human body, or a storage container. You want to know what's inside that region but it's not practical to open it up – that's the problem we're trying to solve. It's pretty well-defined, but when you move from proving the concept in simulation to practical experimental imaging, there are a lot of issues that arise which the research community is still trying to solve. We are looking at innovative applications of machine learning that help to address these practical limitations, with the hope that we'll be able to accelerate commercial adoption of the technology.
HOW WILL THIS IMPACT THE BROADER COMMUNITY?
I have been an advocate for strengthening the relationship between industry and academia, particularly in engineering. These relationships have many benefits, including better preparing students for careers in industry, informing researchers of the needs and practical challenges with current technologies, and providing industry with cutting-edge technology and solutions. Our research can have an impact in many fields, including but not limited to agriculture for the reduction of food waste, and healthcare for safe and accessible imaging.
WHERE DO YOU SEE YOURSELF IN FIVE TO 10 YEARS?
I'm thankful to be a part of the Price Faculty of Engineering, where they really encourage collaboration with industry. I'd love to see my PhD launch a new company where we could use what we learn in the research group to strengthen our position in the market. Otherwise, academia – I really love the collaborative and supportive environment that engineering faculty departments can have, and UM is an amazing example of professors succeeding as academics with strong industry connections.
HOW DOES IT FEEL TO RECEIVE A VANIER SCHOLARSHIP?
I am extremely humbled, grateful, and honoured. Like Vanier scholars, past, present, and future, I have made an ongoing commitment to my community and being a recipient of this scholarship solidifies my continued responsibility to my fellow students and engineers. I am looking forward to using this scholarship as a platform to continue connecting with existing engineers and the engineers of tomorrow by building academic and industrial relationships and leading outreach initiatives. The Vanier scholarship offers the opportunity for me to focus more on my schoolwork and while I'll miss working with my colleagues in industry, I'm really looking forward to see where the next three years of research will take our group.
Meet the rest of UM's nine Vanier Scholars.