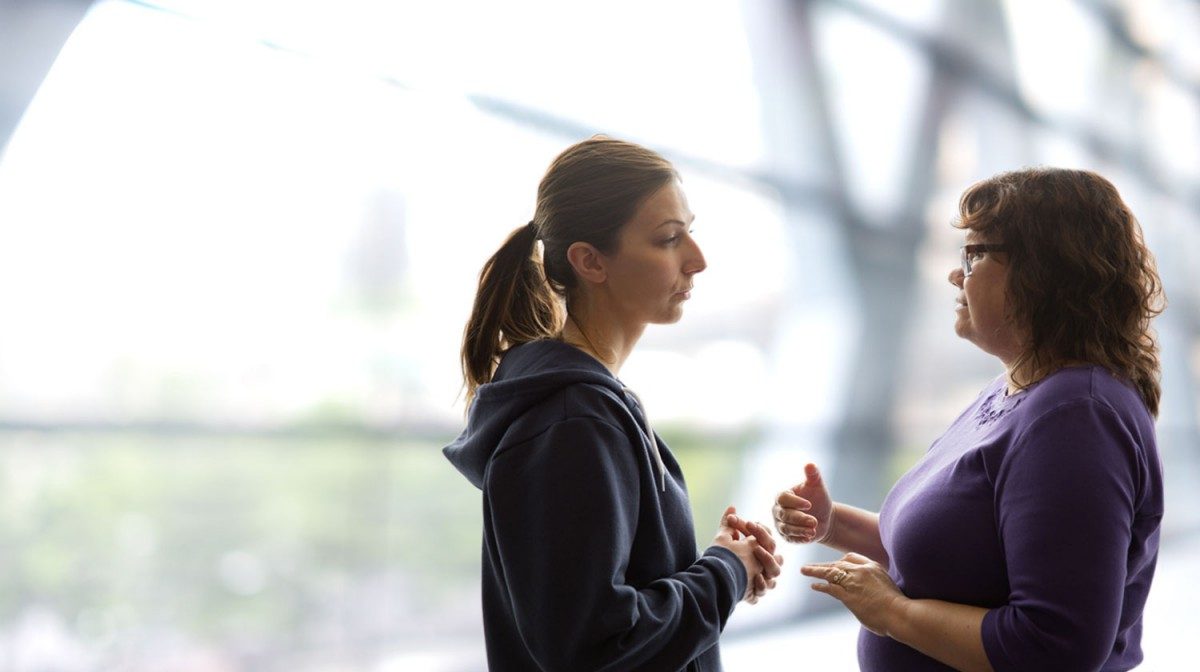 Researcher Profile: Dr. Elaine Mordoch
Trauma in the Classroom: Aboriginal Students and the Lessons of the Past
June 8, 2017 —
"We'll have better health outcomes—and social outcomes as well—if we can honour Aboriginal history and recognize that some problems in both health and education are related to intergenerational trauma."
She asked the students to open up about themselves, to get in touch with their own assumptions, to explore where they come from, and to uncover why they think about things the way they do. It was a classroom of Aboriginal students from across the province, from teenagers to some in their sixties. She knew she would hear a broad range of stories, but she never expected to be so moved by what she heard.
"There were a lot of stories of abuse, foster child experiences, poverty, alcoholism," says Elaine Mordoch, an associate professor and researcher at the College of Nursing. "I remember one student talked about eating lard sandwiches, because that was all they had in the house."
Stories about the residential school system surfaced as well. "I heard stories of people who were just picked up without their families being told, taken away from the community," recalls Mordoch, telling of children who were doing nothing more than playing by the lake. "How traumatic that was."
Mordoch was shocked by what she heard, but she was also in awe at the strength of her students. "They were so resilient—to be even taking courses after some of the experiences they'd had!"
In 2012, Mordoch began working on an ongoing project with Dr. Rainey Gaywish, former program director of Aboriginal Focus Programs at the University of Manitoba's Division of Extended Education. They recognized that trauma can be passed on from one generation to the next, building on a history of oppression and carrying on to the future. Together, Mordoch and Gaywish are exploring how students who have inherited a legacy of inequity feel about their educational experiences and how it can affect their success.
"How do students feel in a formal educational setting? How does it affect their success? How does it impact how students learn? And what are their expectations of education?" There are many sides to the topic, explains Mordoch, but some findings are immediately evident. Many students report at the outset that their confidence has been shaken. They may have had negative experiences in school, which can make it hard to trust faculty and fellow classmates. And they may feel anger or other negative emotions as well.
While Mordoch and Gaywish worked to explore the student perspective, Mordoch points out that it was equally important to survey educators and administrators. "We need to understand what they know about intergenerational trauma and how that might affect their interactions with students. They may be well-intentioned, but it's possible that they never learned about these kinds of experiences—and it's right there in the room with them."
Ultimately, the goal of the research is to bring awareness and to break down assumptions. Mordoch knows it won't always be easy. "But we need to start by having a discussion about it," she says. "It will be a learning journey for everyone."
Mordoch recognizes that the connection between nursing and the impact of intergenerational trauma on education might not be immediately obvious. But she says that when you understand that nursing looks at health holistically, it becomes clear. "People sometimes think, 'Why is nursing even interested in that?' But I truly believe we'll have better health outcomes—and social outcomes as well—if we can honour Aboriginal history and recognize that some problems in both health and education are related to intergenerational trauma. Then we can try and work at solutions from that understanding."
---

Elaine Mordoch, RN, PhD
Associate Professor, College of Nursing
Featured Research: Exploring intergenerational trauma as a factor in Aboriginal post-secondary students' progress
Click to view more Research in Nursing profiles.