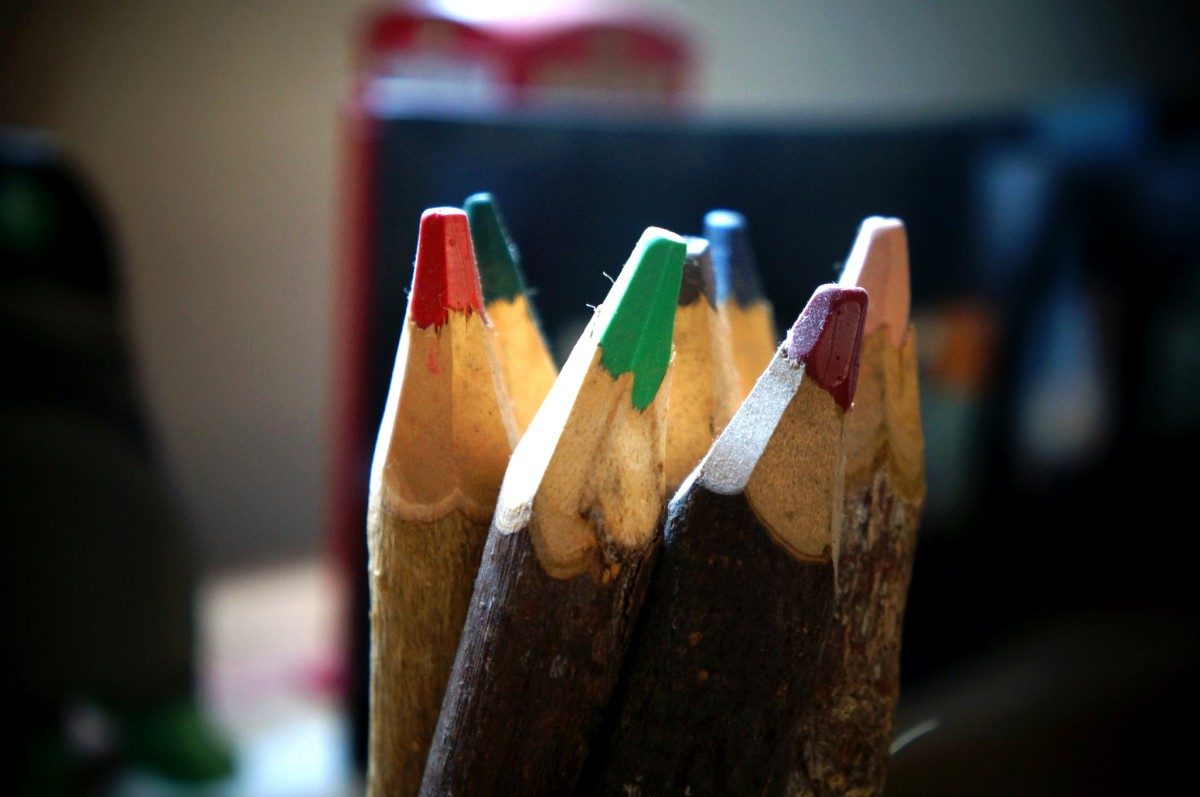 Researcher Profile: Christina West
Beyond Words: Healing Families Through Art
January 27, 2017 —
When children need a bone marrow transplant, they may be the only one receiving the treatment, but the entire family feels its effects.
Routines are disrupted. Nerves are frayed. And every family member—from the child in hospital to the siblings at home—experiences stress and worry that is uniquely their own.
"As a healthcare professional, you can't begin to understand what that's really like," says Christina West, a researcher and assistant professor at the College of Nursing. "We need to understand and support each family member, not only because they're so involved in the support of the ill child, but because they're suffering, too."
A bone marrow transplant involves intensive radiation or chemotherapy that destroys diseased bone marrow. It's a particularly vulnerable time because at a certain point, the patient has no immune system to protect them from opportunistic diseases. That means strict isolation—no exceptions. It's hard on the child, but painful for parents and siblings, too.
"One parent has to be at the hospital for the duration, pretty much 24 hours a day, seven days a week," explains West. "They're witnessing their child going through some pretty difficult treatments. At the same time, you often have another parent caring for other children at home on their own."
In many cases, it's difficult for families to talk to one another about how they're feeling. That's why West and her co-researcher, Debra Dusome, use art to help families articulate their complicated relationship with the disease, and its impact on their life as a family.
Dusome, an assistant professor in psychiatric nursing at Brandon University, is an expressive arts therapist. Together, West and Dusome invited children who had been through a bone marrow transplant, along with their parents and siblings, to pick up a crayon and draw an image of how they experienced the treatment.
In the process, West and Dusome saw families come to the realization that they had no idea what the others had been through.
One mother created a picture of her loved ones, but she couldn't draw their faces, said West. "She told us she couldn't begin to understand what the other family members were thinking or feeling, so she didn't know what expression to choose."
In another case, a little girl drew a house. "Her mother kept saying, 'You know this is supposed to be about the transplant, right?'" But the girl was insistent. It was about the transplant. "She was saying that she just wanted to go home."
Family members learned a lot about each other and how they were affected, says West. "Drawing and being supported in talking about the images they created helped them express themselves in a different—and sometimes more meaningful—way than words alone would allow," explains West.
Seeing a child experience a serious illness is always going to be very challenging; that isn't going to change. West says that what we can do better is to support every member of the family—not just the patient.
"I think many of us are still thinking about including family in terms of how to support the one in hospital," she says. "We don't always ask parents or siblings, 'What is your experience of this treatment and this illness?' Because they're going through it, too. I really believe that's where we need to go next."
This research was supported through an operating grant from the Children's Hospital Research Institute of Manitoba (CHRIM).
---

Christina West, RN, PhD
Assistant Professor, College of Nursing
The family transition through pediatric bone marrow transplant
Featured Research: The family transition through pediatric bone marrow transplant
Click to view more Research in Nursing profiles.