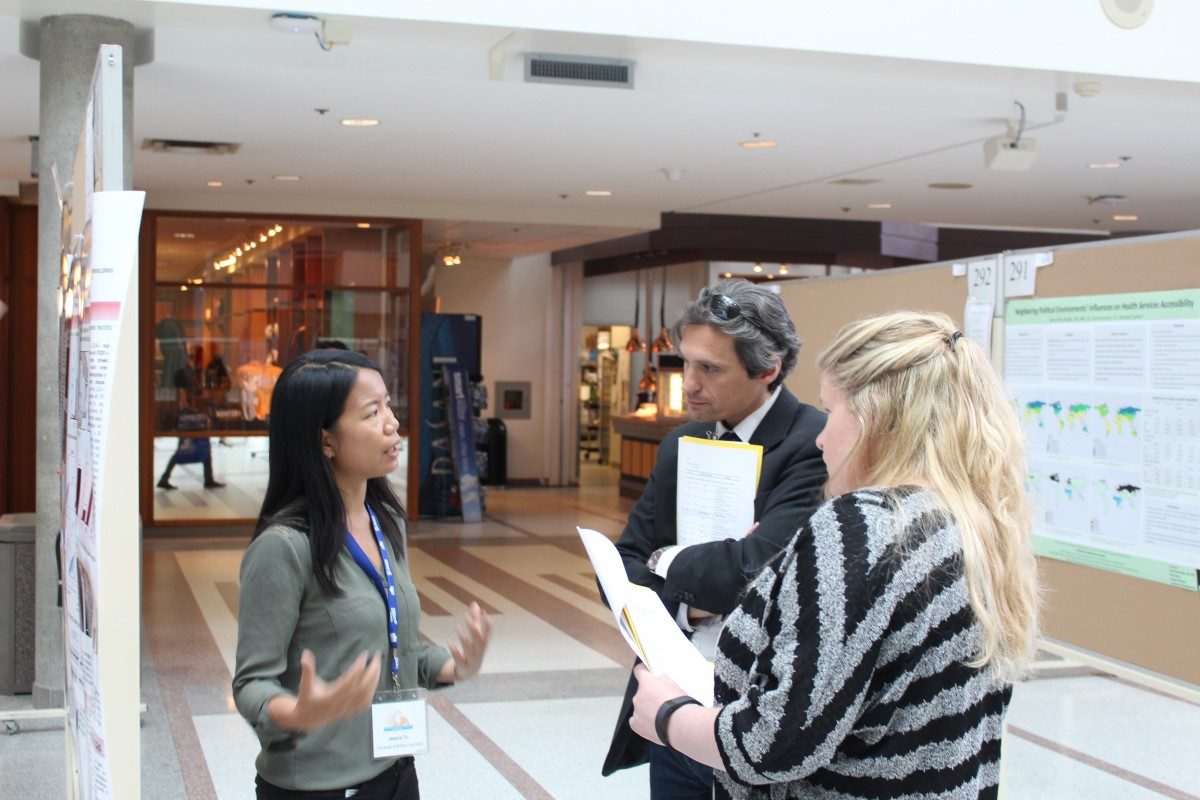 Research Days celebrates graduate health research
June 6, 2017 —
This week from June 6 to 8, over 300 of Canada's brightest graduate students and postdocs from 21 universities will convene at the University of Manitoba Bannatyne campus for the 30th annual Canadian Student Health Research Forum (CSHRF).
Hosted by the Max Rady College of Medicine, Rady Faculty of Health Sciences, the CSHRF provides a venue for health research trainees from across the country to present their work, network and be recognized for their contributions.
The CSHRF features research poster days, awards of excellence, tours and the Gairdner Symposium: a celebration of excellence, an event that will feature leading scientists from across Canada.
This year, 169 graduate students are entered in the Manitoba Student Research Poster Competition on June 6, and another 135 graduate students are participating in the Canadian Institutes of Health Research (CIHR) on June 7. In total, 650 people are expected to attend the three-day event.
What: Canadian Student Health Research Forum

When: June 6 – 9, 2017

Where: Brodie Atrium, 727 McDermot Avenue, Winnipeg, MB
One of the highlights of this year's event will be the Gairdner interface, which links top health graduate student research trainees with internationally recognized Gairdner laureates.
"Linking Canada's top student trainees within the Association of Faculties of Medicine in Canada (AFMC) with the CIHR, Canada's leading funder of health research and the Gairdner Foundation/laureates represents a strategic synergy of the highest order," says Dr. Edwin Kroeger, Assistant Dean (Graduate Studies), Max Rady College of Medicine. "We are excited about the unique networking opportunities this will provide for our graduate students and their career development and are gratifies by the response this has generated nationally."