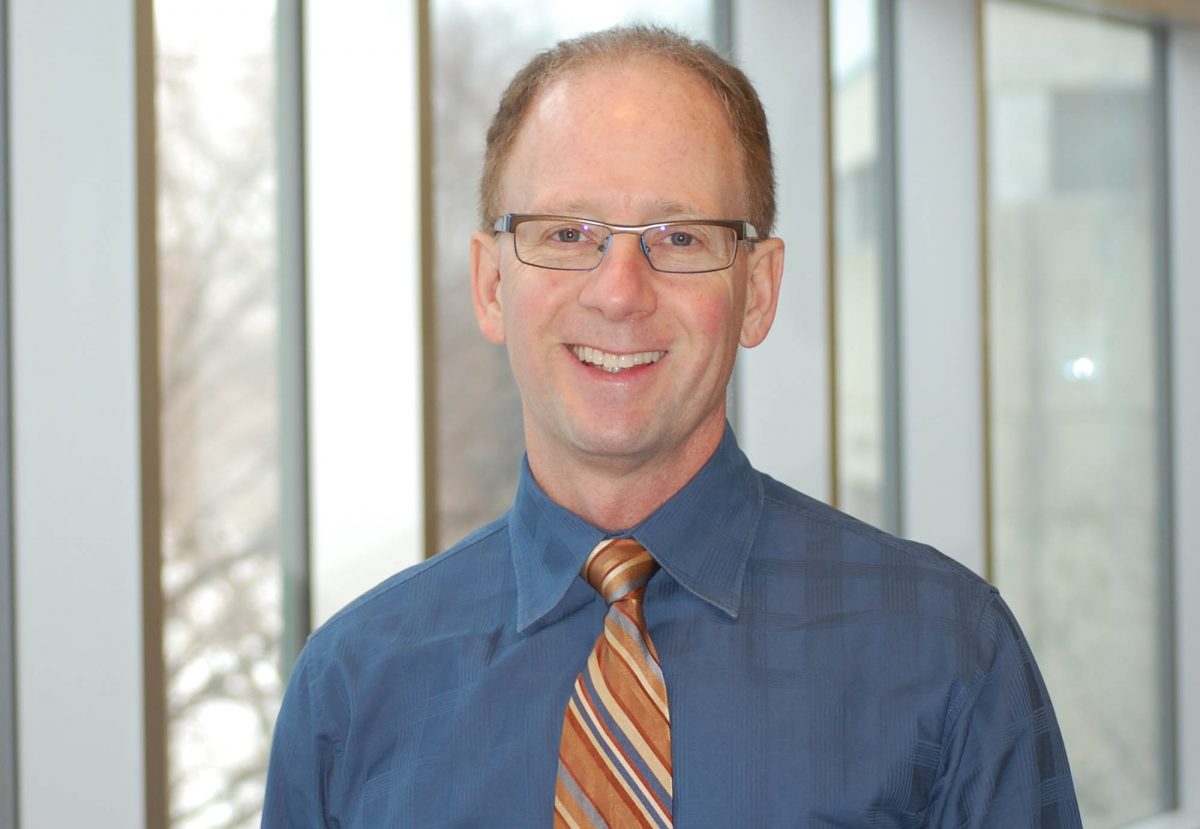 Renowned nursing researcher honoured as Distinguished Professor
July 16, 2021 —
College of Nursing, Rady Faculty of Health Sciences professor and world-renowned researcher Dr. Tom Hack has been recognized by UM with the title of Distinguished Professor.
The prestigious title is conferred on academic staff members who have demonstrated outstanding distinction in research, scholarship, creative endeavours, professional service and teaching. Up to three people may receive this honor each year.
Hack has been with the College of Nursing for over 20 years. He is also currently the director of psychosocial oncology and cancer nursing research with St-Boniface Hospital Research Centre.
His research is focused on coping with cancer and communication between cancer patients and health providers. This includes a series of studies showing the benefits of providing cancer patients with audio recordings of oncology consultations.
He has received numerous awards for his research, including a Research Chair in Psychosocial and Supportive Care Oncology Research from the Canadian Breast Cancer Foundation (2013-2016).
"I am deeply grateful to the University of Manitoba for acknowledging me with this distinction. I've dedicated my research effort to serving the needs of cancer patients and their families. It feels good to know that my academic peers consider my work to be meaningful, valuable," Hack said.
"I've always wanted to be a teacher, as early as my high school days. Providing guidance and knowledge to students is a privilege that comes with great responsibility – a responsibility I relish."
Hack earned a bachelor of science from the University of Calgary and a master's and PhD from UM.
In 2019, he was inducted as a Fellow in the Canadian Academy of Health Sciences and received a Lifetime Achievement Award from the Canadian Association of Psychosocial Oncology.
He was also the first Canadian to receive a prestigious pre-doctoral clinical psychology internship at Harvard Medical School, and currently serves as president of the International Psycho-Oncology Society.
Dr. Netha Dyck, dean of the College of Nursing, called Hack a gifted mentor and teacher of future health researchers.
"I am delighted to congratulate Dr. Hack on this tremendous honour. Dr. Hack is a widely respected and highly regarded clinician scientist, educator, and mentor, known both nationally and internationally. His research has had a tremendous impact in advancing cancer treatment options and shaping current standards of practice in psychosocial oncology in Canada and beyond," Dyck said.