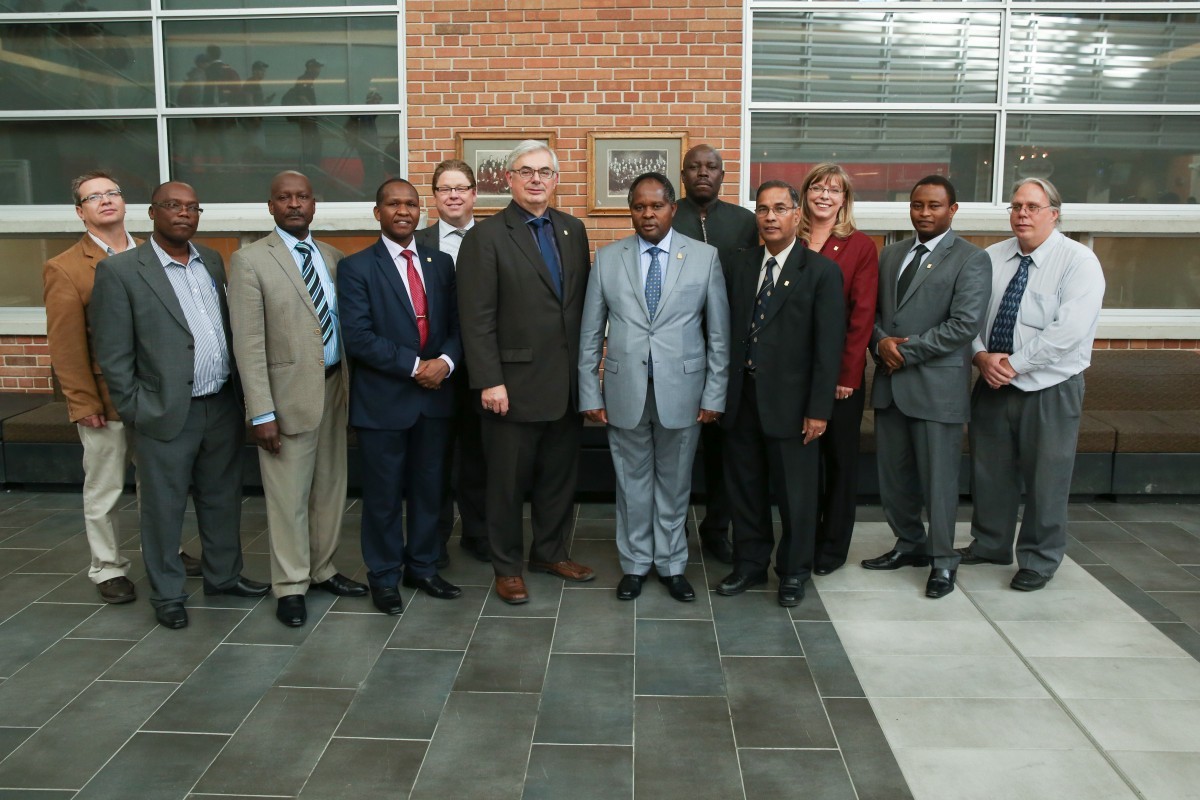 Renewed Partnership
October 7, 2015 —
A delegation of the University of Nairobi visited the University of Manitoba on September 21-23, 2015. Prof. Peter M. F. Mbithi, vice-chancellor, University of Nairobi, and Dr. David Barnard, president and vice-chancellor, University of Manitoba renewed a Memorandum of Understanding and institutional cooperation agreements on student and faculty exchange, student visitation, research collaboration and facilities management cooperation.
The agreements reaffirm three decades of collaboration and $50 million CAD in shared funding with a premier partner ranked first in Kenya and second in East Africa. The universities have teamed up to deliver public health and development, reproductive health, the prevention and management of HIV/AIDS and other research. They have also provided support services for educational programs, exchanges and cooperation between local and international educational institutions.
Exploratory discussions with deans and professors in many faculties demonstrated a great willingness to build on past successes and expand joint efforts. Meetings took place with Faculties of Agricultural and Food Sciences; Arts; Clayton H. Riddell Faculty of Environment, Earth, and Resources; Kinesiology and Recreation Management; Law; College of Pharmacy; I.H. Asper School of Business; College of Medicine; Division of Extended Education; Manitoba First Nations Centre for Aboriginal Health Research; Centre for Global Public Health; and several administrative units.
Possible cooperation with third parties was also probed through tours and meetings with staff of the Richardson Centre for Functional Foods and Nutraceuticals, the National Microbiology Laboratory, and the School of Health Sciences and Community Services at Red River College.
Peter Mwaura, chief executive officer of Partners for Health and Development in Africa, the University of Manitoba's non-governmental organization based in Nairobi, accompanied the delegation so that it could support the partnership's existing and new activities and projects enhancing health and well-being of individuals and communities in Africa.
Research at the University of Manitoba is partially supported by funding from the Government of Canada Research Support Fund.