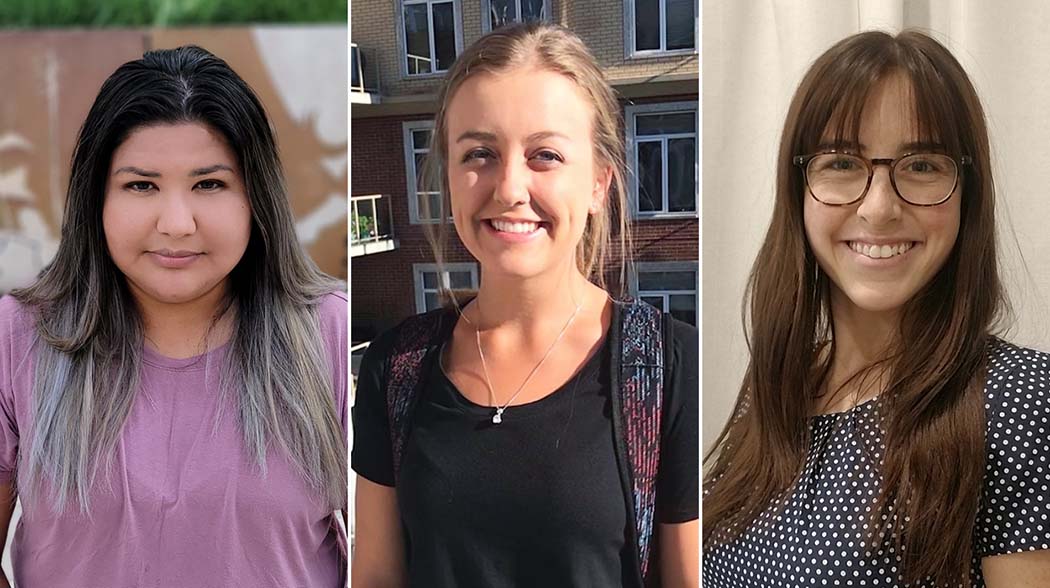 Rehabilitation sciences, MPAS students ready for virtual convocation
November 9, 2021 —
Students from the College of Rehabilitation Sciences and the Master of Physician Assistant Studies (MPAS) program will graduate at the final session of the UM Fall Convocation on Nov. 10.
The College of Rehabilitation Sciences will see 48 students graduate from its master of physical therapy program, 44 from its master of occupational therapy program and 13 from its bachelor of respiratory therapy program.
Occupational therapy graduate Corrine Clyne, originally from Norway House Cree Nation, received numerous awards while in the program, including UM's Emerging Leader Award and another leadership award from the Canadian Occupational Therapy Foundation. An advocate and educator for other students regarding Indigenous health issues and cultural safety, she also recently completed a geriatric certificate program through McMaster University.
But the road to her degree and accolades wasn't easy, Clyne said. A few years prior to entering the program, she was diagnosed with depression and anxiety. She plans to use her experience of overcoming that to inspire others, particularly young Indigenous people.
"You can still achieve your goals even though you have something heavy on your shoulders. I feel that committing myself and overcoming that helped me to work 10 times harder to achieve all these leadership awards," she said.
Earlier this month, Clyne began a position providing pediatric services to four Indigenous communities: Shamattawa First Nation, Opaskwayak Cree Nation, Pauingassi First Nation and Little Grand Rapids First Nation. She said her goal has always been to work in remote, Indigenous communities in Northern Manitoba, as she saw a lot of discrepancies in the health-care system growing up.
"I am so excited to be working with these communities, utilize my Cree language and ensure there is a culturally safe environment for our clients," she said.
Clyne is also eager to bring her leadership skills to the Manitoba Society of Occupational Therapists as a board member for 2021-2022.
Respiratory therapy
Graduates in the respiratory therapy program completed their program ahead of schedule earlier this year to assist with the need created by the COVID-19 pandemic.
Haley Nakonechny, originally from Manitou, Man., received the University Gold Medal for highest standing in an undergraduate faculty, school or college. She recently took a position at Health Sciences Centre.
Nakonechny said taking the program during the pandemic allowed for a unique learning opportunity.
"It was a little stressful because we went from not knowing if we'd be able to go back to school in our second year to being thrown right in in our third year," she said. "But when I first started the program and would tell people I was in respiratory therapy, a lot of people didn't know what it was, and now it seems like everyone knows what it is."
Physician assistant studies
Fifteen students will graduate from the MPAS program, the only physician assistant (PA) program offered at a graduate level in a Canadian university.
Among the two-year program's graduates is Laura Carroll, who recently started working in orthopedic surgery at Health Sciences Centre.
Born and raised in Winnipeg, Carroll said she knew early in the program that she wanted to work in a surgical environment.
"I was shadowing a PA in one of my early clinical rotations and we were scrubbing into a bowel surgery and I got to help out in the surgery. I was so excited to be there and loved the environment. Ever since that moment, I pursued a PA role in surgery," she said.
"Not everyone has the privilege to be passionate about what they work in, but I am very passionate and excited about being a surgical PA."