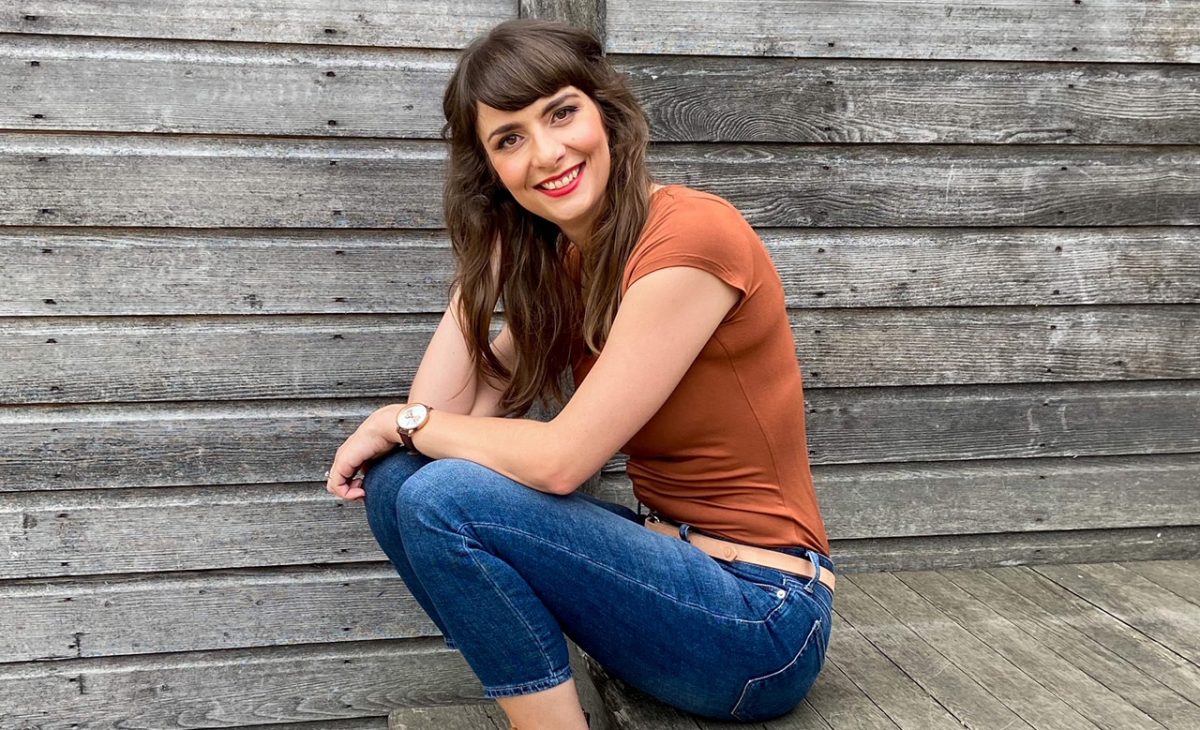 Rehab sciences alum shares long-COVID experience
October 15, 2021 —
A College of Rehabilitation Sciences, Rady Faculty of Health Sciences alumna recently shared her experience with the lingering effects of COVID-19 as part of the college's Illuminate Speaker Series.
Katie Kitchen, who received a master's degree in occupational therapy in 2010, shared her story at a virtual presentation on Sept. 23, along with fellow college alumnae Dana Kliewer and Marlee Mayer from the Pulmonary Rehabilitation Program at Deer Lodge Centre.
Over 150 people attended the presentation, including faculty, staff, students and health-care professionals.
Kitchen, a community forensic mental health specialist with Shared Health Manitoba, cited a Shared Health spokesperson who said that as of June there were more than 12,000 people in Manitoba who have experienced long-COVID, representing about 22 per cent of all COVID cases in the province.
She received a positive COVID-19 test in December 2020 and is still experiencing numerous symptoms of what has been called "long-COVID." She described long-COVID, or post-acute COVID-19 syndrome, as having symptoms for longer than 12 weeks after testing positive for the virus.
"Initially COVID was touted as a short-lived illness primarily affecting older adults and those with numerous medical comorbidities. I think for these reasons, the notion of long-COVID – particularly in younger, previously healthy adults – was slow to be recognized," Kitchen said. "However, as more people became ill with the virus, we began hearing more and more about long-COVID, this mysterious post-acute syndrome."
Prior to her first COVID symptoms, Kitchen lived a healthy, active lifestyle. At 33 years old, she had no underlying health conditions and no family history of asthma or respiratory disorders. Today she continues to struggle with numerous long-COVID symptoms, including shortness of breath, chest pain, cardiac changes and cognitive dysfunction, or "brain fog."
On Dec. 7, 2020, after exercising in the morning and working all day, she felt a localized, sharp chest pain that evening. She went for a COVID test the next day and on Dec. 10 received her positive result. Her symptoms progressed and she was directed to an emergency room for assessment. She did not require admission and isolated at home, experiencing severe shortness of breath.
After she was deemed recovered by public health guidelines, Kitchen continued to experience numerous symptoms and had regular contact with her family physician.
In March, she was referred to a post-COVID clinic, which led her to the pulmonary rehabilitation program at Deer Lodge Centre. There she met Kliewer and Mayer, a physiotherapist and occupational therapist.
Kliewer, who received a degree in physical therapy in 2010, said there were many surprises in terms of the post-COVID reality of pulmonary rehabilitation clients.
"This was not just a respiratory system impact. We were seeing multi-system impairments, and with that came significant activity and participation restrictions for our clients," she said.
She noted that since December 2020, the program has had 134 post-COVID referrals, representing 33 per cent of its referral volume.
"A large proportion of our clients were non-hospitalized, or considered 'mild cases,'" she said. "It became evident quickly and early on that the level of disability clients were experiencing seemed to be disproportionate to the initial illness severity."
Mayer, who received a master's of occupational therapy in 2016, said there are several known symptoms of long-COVID, the most common being fatigue, cognitive dysfunction and post-exertion malaise.
"Fatigue levels can range from mild to severe, even in clients who had mild initial illness," Mayer said.
She added that many clients experience a triggering or worsening of symptoms following physiological stress or cognitive activity that can sometimes last for weeks.
"A lot of clients we have worked with have described this as feeling like they have COVID again," she said.
Watch the full presentation.