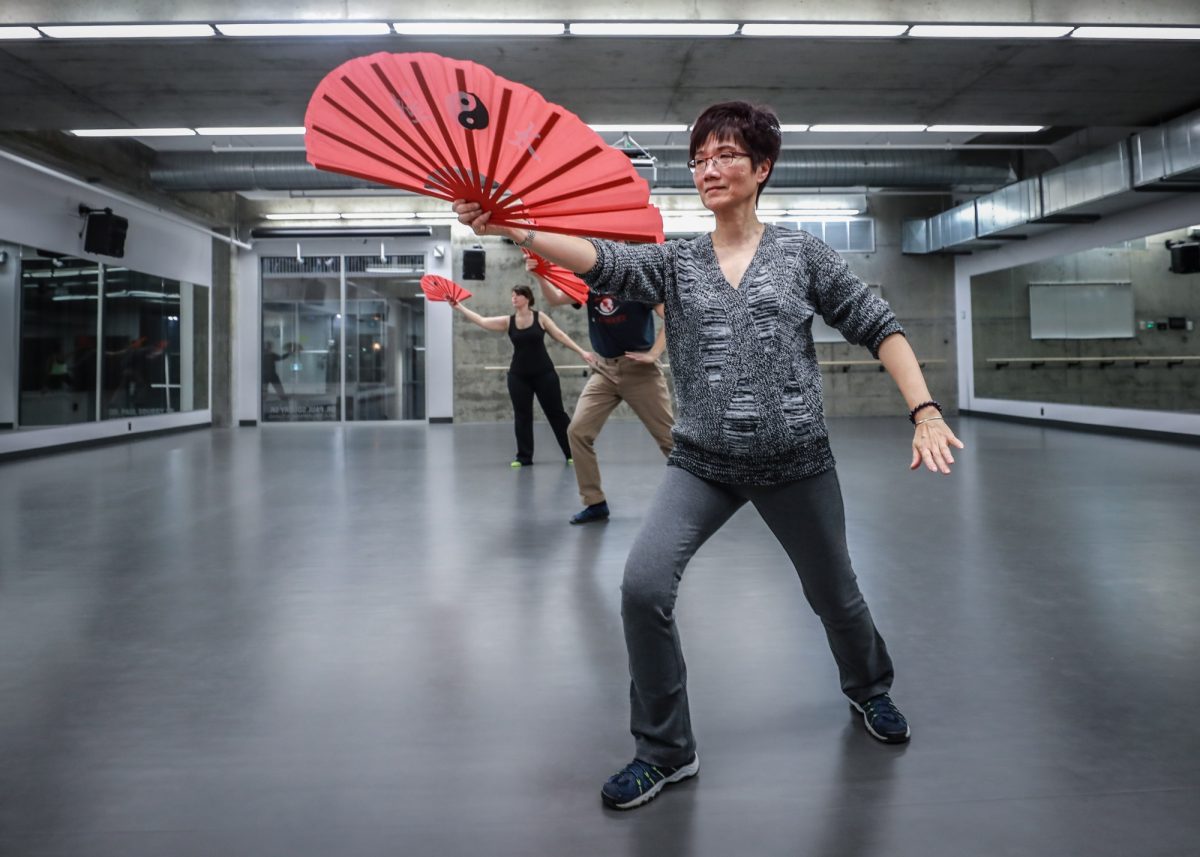 Recreation Services fall registration is open
August 12, 2019 —
Just because summer's almost over, it doesn't mean your fitness and fun have to end, too.
There are plenty of options to stay active this fall with Recreation Services, including a variety of adult instructional programs and REC Clubs—all starting in September.
Adult Instructional Programs
These engaging programs are available at both the Fort Garry and Bannatyne campuses and include activities suited for every skill level.
Amongst the highlights in the fall slate are classes in adult aquatics, aging actively, climbing, dance, martial arts, recreation, mind-body, and training and certifications for CPR and first aid, and law enforcement.
20% off for students & members, low monthly memberships for alumni
Recreation Services members, including all U of M students, get up to 20 per cent off the price of all adult instructional programs and REC Clubs, while UM alumni can purchase Recreation Services memberships for only $35 monthlyRegister at the Active Living Centre or Joe Doupe Recreation Centre, or online at uofmactiveliving.ca.
Fall programs and clubs, including class descriptions, schedules, and pricing, can be found in the 2019 activity guides (Fort Garry | Joe Doupe Recreation Centre).
Looking to try something new?
Try our Powwow Practice Group
The Faculty of Kinesiology and Recreation Management and the Indigenous Student Centre have partnered to create the Powwow Practice Group.
Join us in this safe, family friendly environment where we will learn different pow wow styles, along with song and drum teachings.
FREE
Family friendly
No experience needed
Regalia not required
Hosted by Ray (Coco) Stevenson, Rhonda James, & The Walking Wolf Singers
No need to pre-register. Just show up!
Mondays, Sept. 23 – Dec. 2 | Jan. 13 – May 11
Location: 2nd floor ALC
U of M Active Living Centre, 430 University Crescent (Corner of University Crescent & Dafoe Road, click here for a map) (Parking in U Lot, free after 4:30 p.m.)
2nd Floor, Multipurpose Studio 264
How to get to the Active Living Centre at the University of Manitoba?
The Active Living Centre (ALC) at the University of Manitoba is located at 430 University Crescent (at the corner of University Crescent and Dafoe Road). There is a parking lot (called U Lot) located right beside the ALC off of Dafoe Road (take a left at the intersection of University Crescent and Dafoe Road. The parking lot is to your left). Parking is free after 4:30 p.m. There are doors to the ALC facing U Lot.
Once you arrive, make your way to the ALC front desk for further direction.
Bus Routes
There are a number of Winnipeg Transit bus routes that lead to and from the University of Manitoba. Please refer to the Winnipeg Transit website (www.winnipegtransit.ca) to plan your trip.
Questions?
Contact:
Heather McRae
204-474-7425
heather [dot] mcrae [at] umanitoba [dot] ca