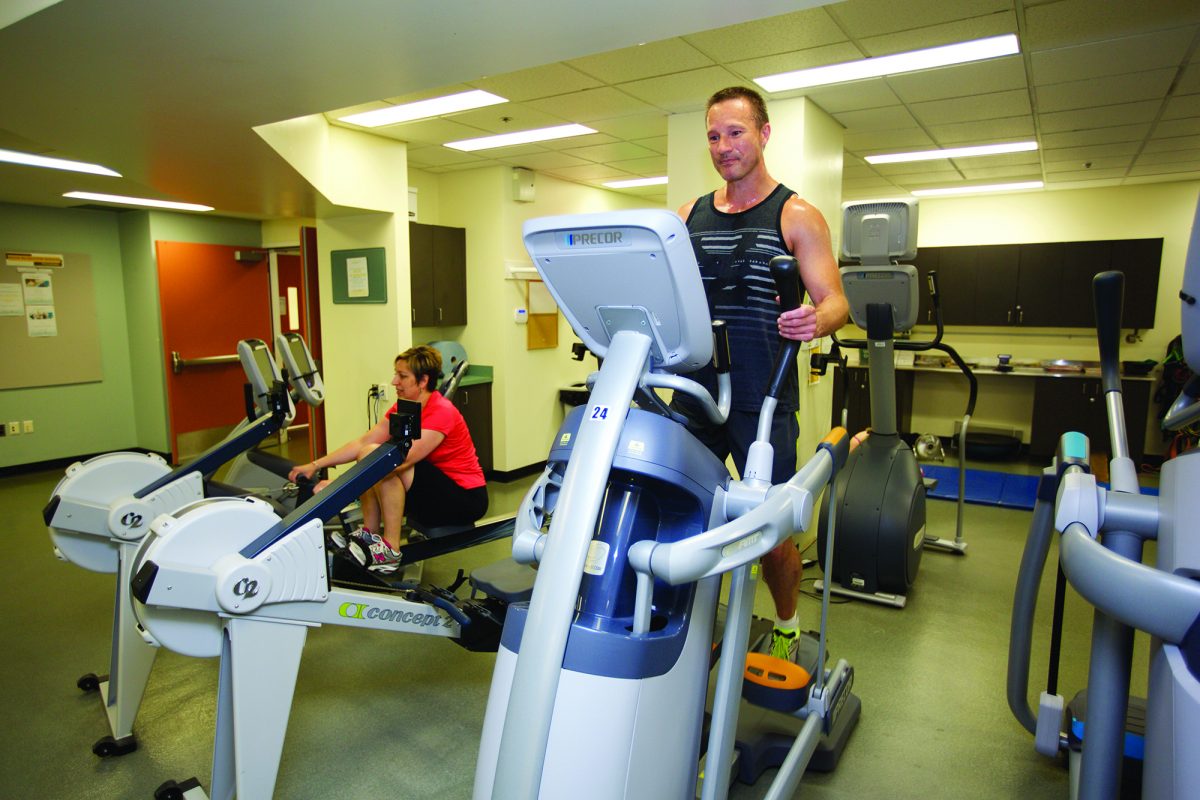 Recreation continues to re-open
September 2, 2020 —
On Tuesday, Sept. 8, following the re-opening of the Active Living Centre, Recreation Services will re-open its doors to the Joe Doupe Recreation Centre at the Bannatyne campus. This move represents another step forward for the University of Manitoba in its recovery and re-opening efforts after closing building doors due to COVID-19 earlier this year.
The successful re-opening of the Active Living Centre has welcomed members back to the fitness floor. With the facility operating at reduced capacity and changes to accessing the space, users of the Active Living Centre are happy to be back.
The newly-introduced 90-minute workout blocks allow for pauses between time slots for thorough cleaning and disinfecting of equipment and space, keeping the health and safety of staff and visitors the top priority.
The Joe Doupe Recreation Centre re-opening follows many of the same safety protocols. The re-opening also brings optimism, along with and an opportunity to support students, faculty and staff at both campuses while staying in-line with UM's commitment to health, wellness and active living.
Happy to be a part of an industry that can enhance and benefit the entire community, and more so positively influence student-related outcomes, Recreation Services is looking forward to expanding their services at both campuses.