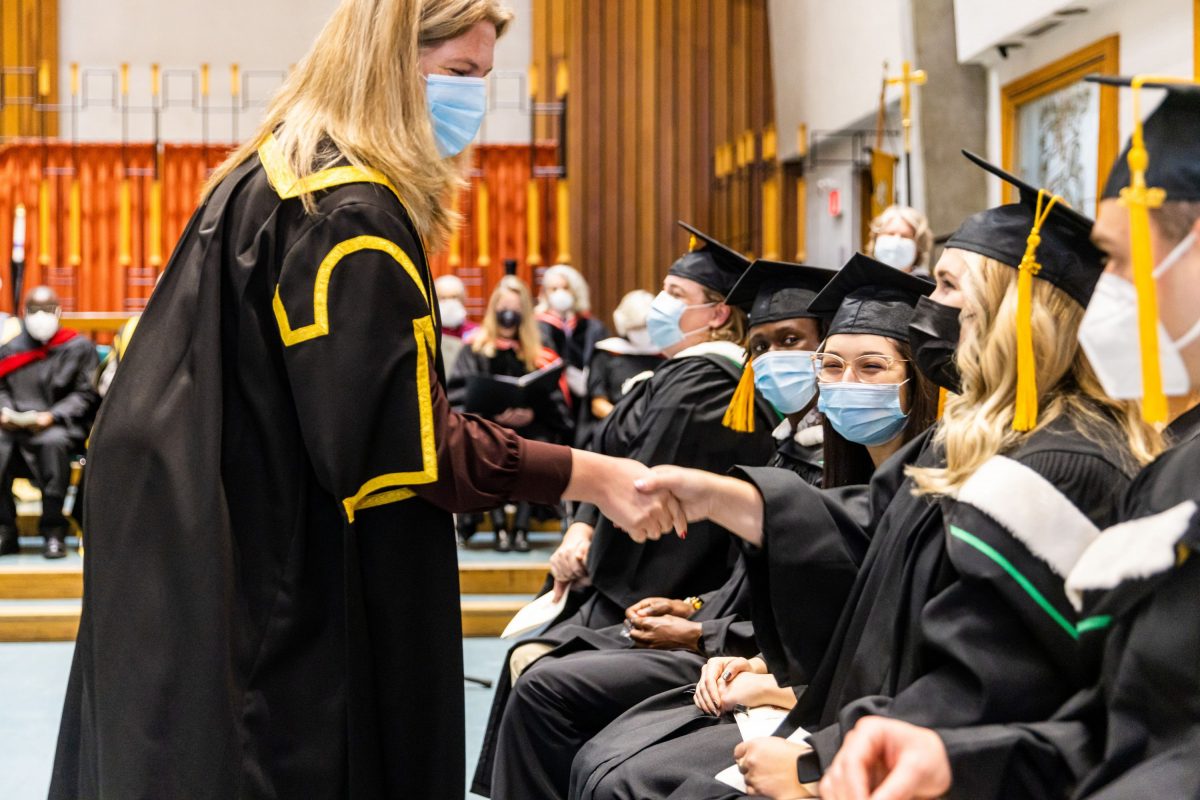 Recognizing 2022/23 graduating students, scholarship awards, and honorary guests at SJC convocation
On November 5th, SJC will celebrate students' success, distinguished alumni, and honorary members.
October 24, 2023 —
They've walked across the stage in May or October, and now St John's college celebrates the 2022/23 graduating college members on November 5th, 2023. Over the last year, St John's college has given out $180,000 worth of scholarships and bursaries to students across the University of Manitoba who are members of the college.
Students become members by signing up in Aurora; you can find more information here.
In awarding these scholarships to students, the college community will gather on November 5th, including graduating students, alumni, and honorary guests, notably former Mayor Brian Bowman, who will be recognized at our annual convocation.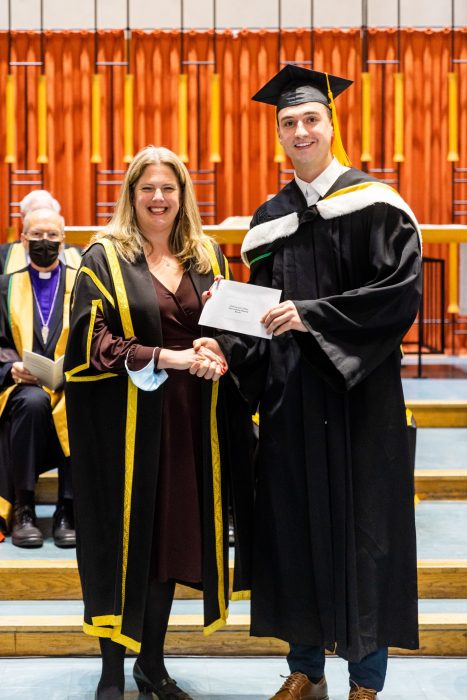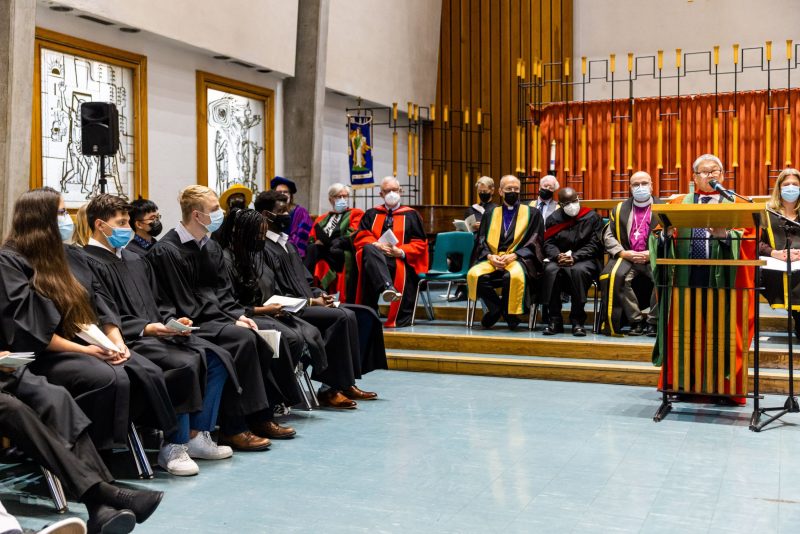 Kicking off the day on November 5th will be the Founder's Day service, where the college will recognize past college members honoring those who are no longer with us. Following this service, the celebrations will continue as the college welcomes alumni into the Robert Schultz Galleria for a luncheon recognizing alumni of 25, 40, 50, and 60 years with a special college gift.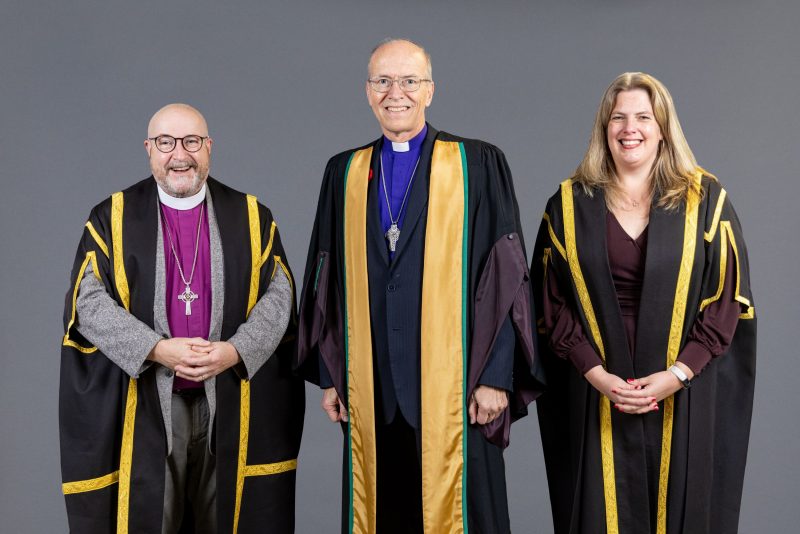 Following a morning of conversation and delicious food, the formal convocation will begin where the following individuals will be recognized:
2022/23 Scholarship and Bursary Award Winners

Brian Bowman – Doctor of Canon Law – Honorary Degree

Senator Patricia Bovey – Doctor of Canon Law – Honorary Degree

Vincent Soloman – Honorary Fellowship

Dr. Brenda Cantelo – Retired Fellow – Fellows Recognition Award
The college looks forward to celebrating the success of our students, fellows, and alumni on November 5th in the Robert Schultz Galleria and St John's college chapel.
Read more about our scholarship and bursary opportunities for UM students.