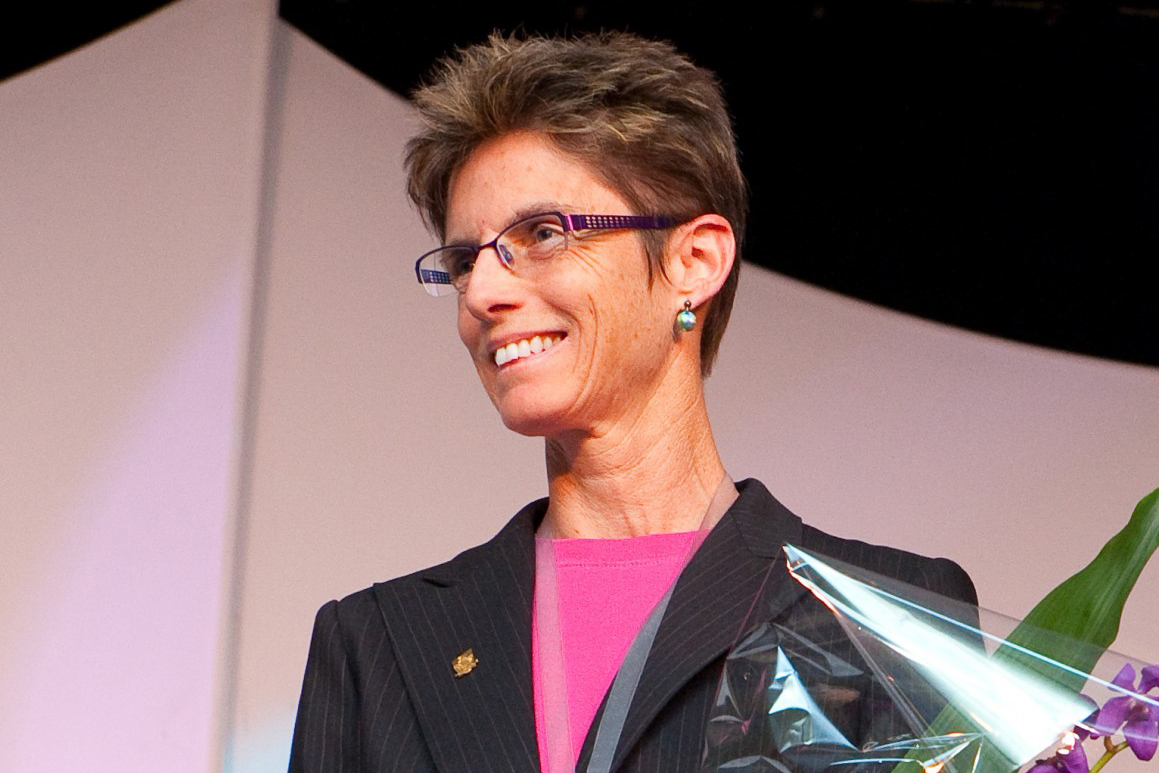 Ready to Retire
June 8, 2018 —
With a surname like hers, Dr Elizabeth Ready is probably used to having it used in a variety of puns.
Well, here's one more: Dr Ready is ready to retire.
After nearly 37 years as a faculty member of the University of Manitoba, Dr Ready is heading off into the sunset after what's been an outstanding career.
It was a career that saw her teach thousands of students (notably, even some of our current faculty members), set standards, and blaze trails in an arena typically dominated by men.
During its first two decades, the Canadian Society of Exercise Physiology (CSEPP) membership did not include many women—and it wasn't until the 1980s that a woman found herself on CSEP's Board of Directors. That person was Dr Ready, who served as secretary from '83-'86.
"Liz was a trailblazer on the national scene, as well as right here in Manitoba," says Dr Todd Duhamel, FKRM Associate Dean of Research and Graduate Studies. "She's going to be hugely missed."
Aside from teaching, Dr Ready was also the faculty's associate dean of academics (2000-08), oversaw curriculum changes and reviews, and retires as the director of the university's Applied Health Sciences PhD program.
In 2010, she was nominated for a YM-YWCA Women of Distinction Award.
"Liz's mentorship has been invaluable to me as a new faculty member," adds Dr Trisha Scribbans, one of Dr Ready's FKRM colleagues. "She's done so much for the faculty, and I hope to continue our relationship for the rest of my life."