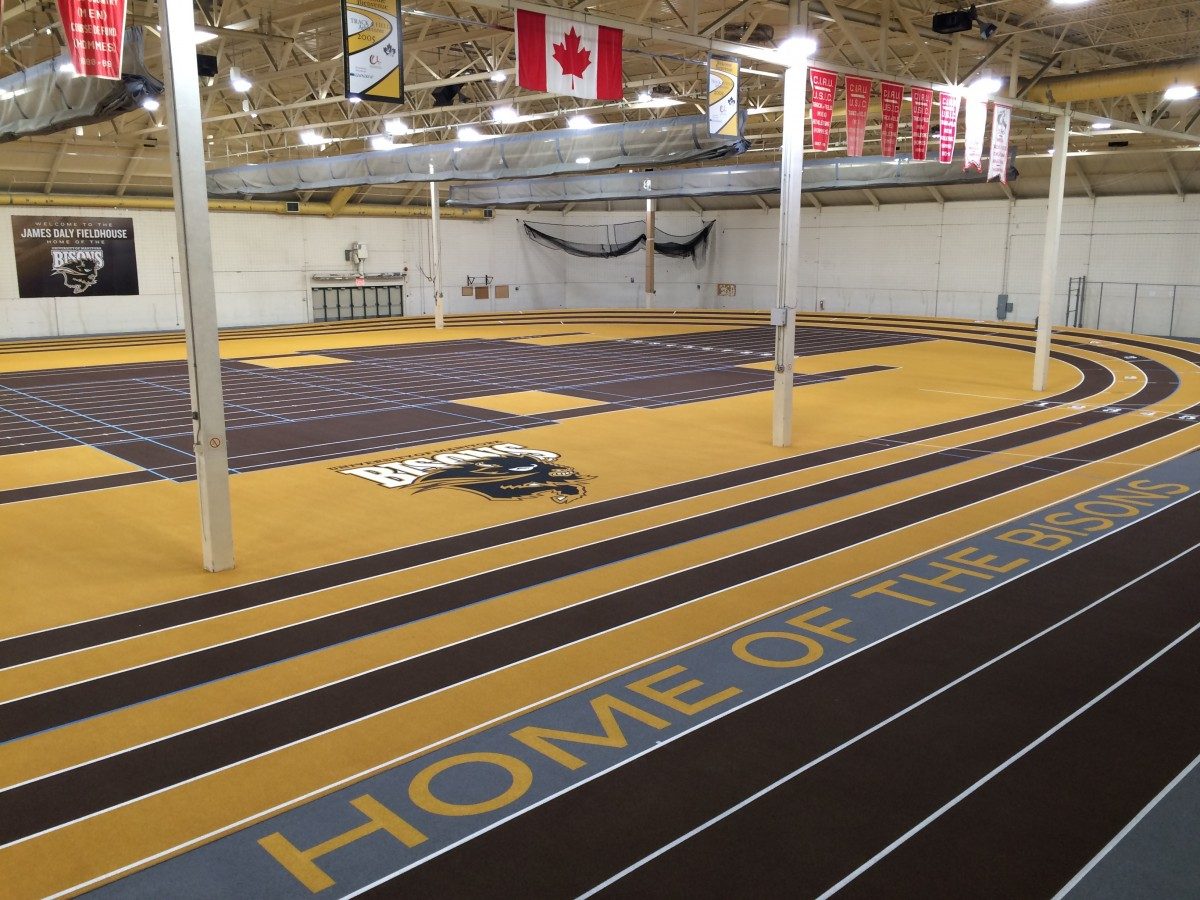 Ready, set, go: U of M track & field upgrades complete
Newly resurfaced track highlights fieldhouse upgrades
June 5, 2017 —
The James Daley Fieldhouse is back on the running map.
After closing down for just over a month for renovations, the Fieldhouse, located in the U of M's Max Bell Centre, has reopened, sporting a newly resurfaced track.
The facility will be filled with convocating students this week as spring convocation takes place June 6-8. After that, it will be business as usual at Max Bell Centre.
Highlights of the renovation include:
Resurfacing of the existing synthetic running track surface in the entire James Daly Fieldhouse. The fieldhouse includes a 6-lane, 200-metre high performance banked track on the oval with 10 lanes on the infield sprint straightaway. The infield of the track is an excellent venue for tennis, soccer and many other indoor sports. The last resurfacing (oval and infield) was done in 1998 and the outfield is from 1981.
All line and event markings will be in conformance with all IAAF Track and Field specifications, as well as three tennis courts as per the International rules for tennis.
Addition of two sprint lanes outside of the oval and a jogging/warmup lane outside of the oval.
Upgraded storage area.
Addition of an enclosed weight room area.
Upgraded throws area.
New telescopic and retractable bleachers that are electrically operated with a seating capacity of 1,000.