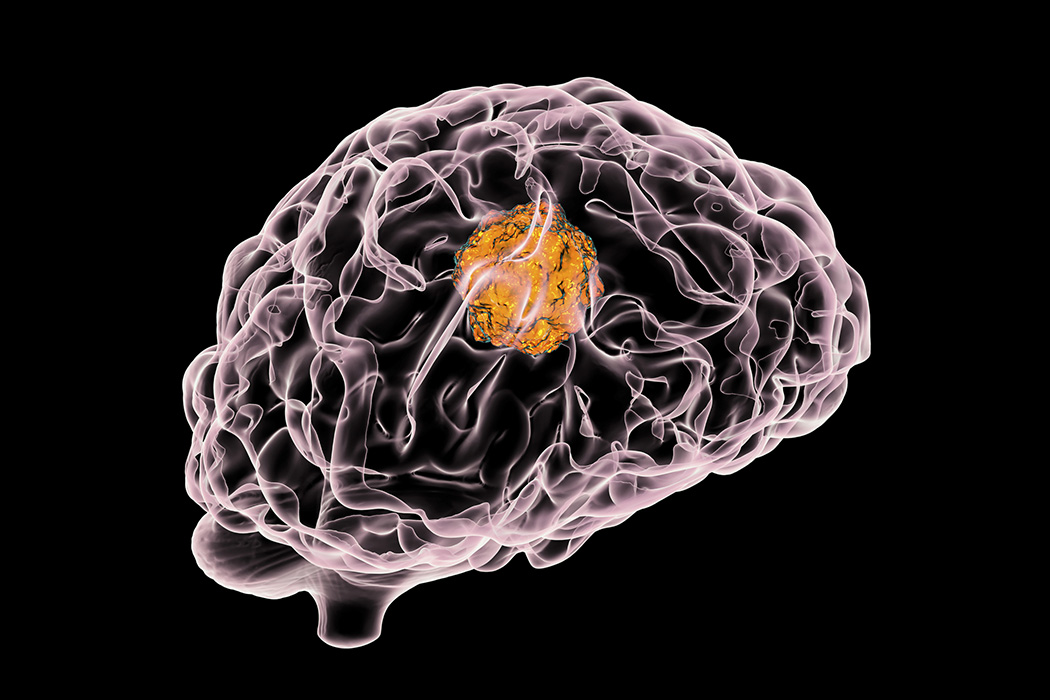 Rady researcher to test new treatments for incurable brain cancers
March 31, 2023 —
A University of Manitoba researcher is bringing an international clinical trial to Canada to test new and promising treatments for people with low-survival brain cancers.
Dr. Marshall Pitz, associate professor of internal medicine at the Max Rady College of Medicine, Rady Faculty of Health Sciences, and clinical investigator at CancerCare Manitoba, has received a $1.5 million Canadian Cancer Society (CCS) Breakthrough Team Grant to help establish a clinical trial with 15 sites across the country.
"Cancers of the brain are incurable, and when they recur after treatment, the lack of effective therapies for these hard-to-treat cancers lead to very poor outcomes. The five-year survival rate is extremely low for patients with recurrence of a Grade 2 or 3 glioma, so there is an urgent need for new, effective therapies," Pitz said.
With the CCS grant co-funded by Brain Canada, Pitz's team is collaborating with the Australian Cooperative Trials Group for Neuro-Oncology to open enrolment to Canadian patients in the Australian-led study. The clinical trial is expected to open in early 2024. There are currently no clinical trials in Canada testing new treatments for this group of patients, he said.
"This is an exciting opportunity for us to test new treatments for patients with brain tumours," Pitz said. "The grant funding helps to solidify a partnership with Australia and provides us with the ability to bring this trial to Canadian patients."
Pitz and his team will use tumour tissue at the time of cancer recurrence to identify a possible molecular target for treatment. They currently have multiple medications for these targets, and will match patients to these treatments based on the molecular profile of the cancer with the plan to continue to add new treatments to the study as they become available.
"Congratulation to Dr. Pitz and his team for receiving this grant from the Canadian Cancer Society," said Dr. Peter Nickerson, vice-provost (health sciences), dean, Max Rady College of Medicine, and dean, Rady Faculty of Health Sciences. "This is an extremely important project because there is currently a lack of treatments for patients who face this aggressive illness. I look forward to following the progress of this crucial clinical trial."
Pitz added they are at the stage where it's possible to make molecular assessments and identify appropriate therapies in other cancers, so the timing is right for them to test this approach in patients with brain tumours. The team aims to identify treatments that will help the patients live longer and with a high quality of life, he said.
"Congratulations to Dr. Pitz and his team on their Breakthrough grant," said Dr. Stuart Edmonds, executive vice-president, mission, research and advocacy at the CCS. "We are excited to see them join forces with the Australian Cooperative Trials Group for Neuro-Oncology to test new treatments for people with incurable brain cancers. We look forward to seeing positive results in the coming years. It's time we made life-changing progress for people facing low-survival cancers."
The CCS Breakthrough Team Grants is the largest-ever collective effort in Canada focused on changing outcomes for six low-survival cancers, including brain cancer. CCS is investing $55 million in 10 projects in partnership with the Canadian Institutes of Health Research, and with support from Brain Canada, the Cancer Research Society and the Lotte & John Hecht Memorial Foundation.