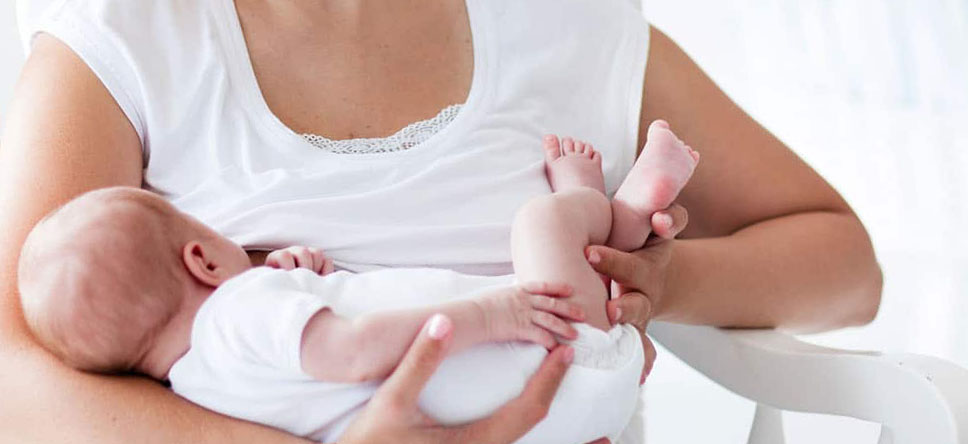 Rady Innovation Fund supports cutting-edge collaboration
November 29, 2018 —
Four leading-edge research projects by interdisciplinary teams have received grants from the Rady Innovation Fund, now in its second year.
The funding is made possible by the gift of $30 million made in 2016 by philanthropists Ernest and Evelyn Rady in support of health sciences at the university. The fund will allocate a total of $1 million over three years to support collaborative research by faculty members.
The one-year grants are designed to seed short-term projects that combine the expertise of researchers from various departments and colleges of the Rady Faculty of Health Sciences.
"All four of these interdisciplinary teams have proposed cutting-edge science," said Dr. Peter Nickerson, vice-dean research of the Rady Faculty. "These are exciting projects that cover the spectrum from basic to clinical research, each with the potential for high impact in the short term."
Here are the projects chosen for funding in 2019:
Analyzing medications in human milk
Dr. Lauren Kelly, assistant professor of pediatrics/child health in the Max Rady College of Medicine and scientist with the Children's Hospital Research Institute of Manitoba (CHRIM), will lead a study of breast milk. Mothers who take medications, and their health-care providers, are often concerned about infants' exposure to drugs in breast milk. This can deter breastfeeding or deny moms safe use of medicines.
Kelly's team includes researchers from the College of Nursing, College of Pharmacy, Manitoba Centre for Health Policy and CHRIM. After reviewing what medicines breastfeeding women in Manitoba use, they will conduct a pilot project to collect and analyze breast milk. The evidence obtained will advance the understanding of medication safety during breastfeeding.
A further goal is to develop methods for storing anonymized medication data with milk samples, allowing for follow-up research.
Applying artificial intelligence to health research
A team led by Dr. William Leslie, professor of internal medicine and radiology in the Max Rady College of Medicine, has already had success at harnessing artificial intelligence. The team has "taught" a machine to find vertebral fractures on bone-density scans. This helps to identify patients at high risk for another fracture.
The new study will continue this machine-learning research, enhance the infrastructure for it, and promote machine-learning collaborations within and beyond the Rady Faculty of Health Sciences.
Leslie's team, which includes researchers from the department of radiology and the College of Pharmacy, will share lessons they have derived from "teaching" machines, in terms of requirements such as image processing and computer programming. A key goal is to help other researchers enter this fast-paced field.
Understanding a non-invasive thyroid tumour
Dr. Sabine Mai, professor of physiology, biochemistry/medical genetics and human anatomy/cell science in the Max Rady College of Medicine, Canada Research Chair in genomic instability and nuclear architecture in cancer, and senior investigator at the Research Institute in Oncology and Hematology, leads a team that will investigate a type of thyroid tumour called a "non-invasive follicular thyroid neoplasm with papillary-like nuclear features" (NIFTP).
Because this tumour is non-invasive, it may be over-treated if it is diagnosed as aggressive cancer. This study will compare NIFTP to other sub-types of thyroid cancer in order to predict its behaviour and tailor its clinical management.
With team members from pathology/immunology and surgery, the study will examine NIFTP at the genetic level. It will look, for example, at the 3D organization of telomeres (the ends of chromosomes). The project aims to refine the diagnostic criteria for NIFTP.
Investigating the genetics of HIV risk
A study led by Dr. Lyle McKinnon, assistant professor of medical microbiology and community health sciences in the Max Rady College of Medicine, will build on the previous finding that vaginal inflammation in women increases HIV susceptibility. The underlying reasons why some women have this inflammation are unclear.
The team recently analyzed the genetic profiles of more than 200 young women in South Africa. They found several gene variants that are associated with genital inflammation and/or HIV acquisition.
With team members from medical microbiology/infectious diseases, immunology and community health sciences, this study seeks to validate this finding in a larger sample of South African and Kenyan women, and to investigate more precisely how genes influence inflammation and HIV susceptibility. The ultimate goal is to develop new HIV prevention strategies.
VIEW FULL PROJECT DESCRIPTIONS.
The 2018 Rady Innovation Fund recipients, Dr. Thomas Klonisch, Dr. James Nagy and Dr. Kathryn Sibley, will present their findings on December 17, click for event info.