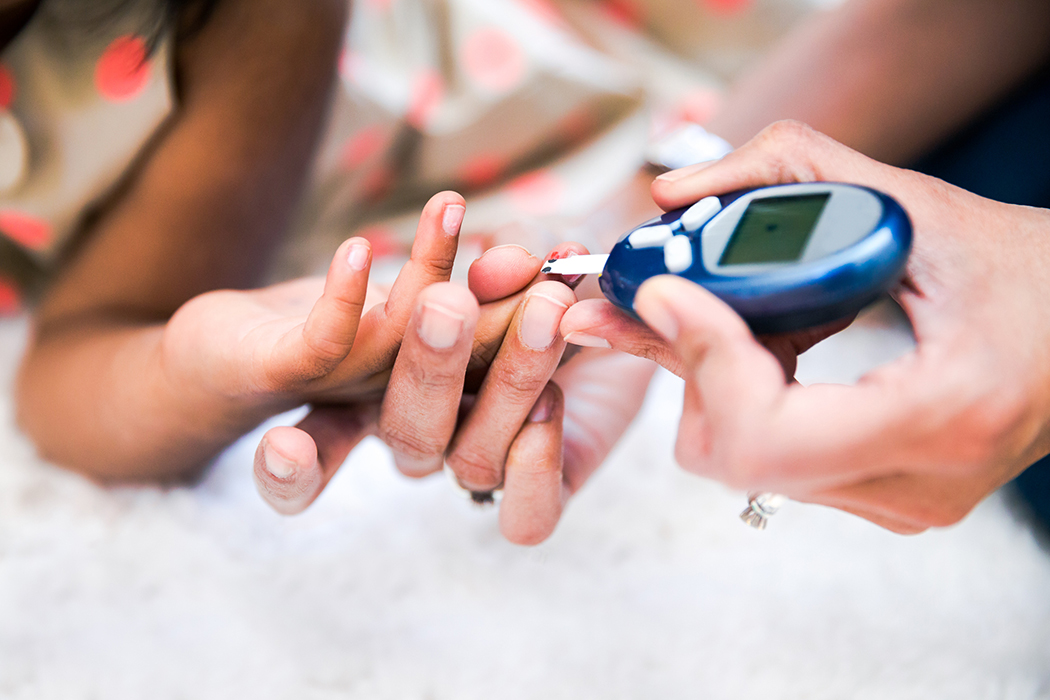 Rady Faculty research projects receive $6.9-M in CIHR funding
November 28, 2022 —
Six studies led by Rady Faculty of Health Sciences researchers received nearly $7 million in funding from the Canadian Institutes of Health Research (CIHR). The studies – advancing research in pneumonia treatment, heart failure, HIV, HPV, Type 1 diabetes and Rett syndrome – range in duration from one to five years.
"This excellent showing by our faculty members and their partners in receiving this funding is a testament to the outstanding quality of research conducted at the University of Manitoba," said Dr. Mario Pinto, UM's vice-president (research and international). "I congratulate these research leaders, whose work continues to improve the quality of health and patient care here in Manitoba and around the world."
Project: Anti-Thrombotic Therapy to Ameliorate Clinical Complications in Community Acquired Pneumonia (ATTACC-CAP)
Dr. Ryan Zarychanski, associate professor of internal medicine, Max Rady College of Medicine and senior scientist at CancerCare Manitoba, and his team received more than $3.9 million over five years.
Building on the knowledge the trial team gained while studying the blood thinner heparin in COVID-19 patients, the Manitoba-led team will conduct a large international adaptive randomized trial that will evaluate whether therapeutic-dose heparin reduces critical illness and mortality in hospitalized patients with non-COVID pneumonia.
"This is the first large international trial to be wholly managed by the University of Manitoba and will provide unique training opportunities to junior faculty like co-principal investigator Dr. Sylvain Lother," said Zarychanski, UM Lyonel G. Israels Research Chair in Hematology. "It will also showcase UM's clinical trial management and data coordination capacity at the George and Fay Yee Centre for Healthcare Innovation."
Project: Regulation of Programmed Necrosis in the Heart
Dr. Lorrie Kirshenbaum, UM Canada Research Chair in molecular cardiology and professor of physiology & pathophysiology and pharmacology & therapeutics, Max Rady College of Medicine, and his team received $1.1 million over five years.
The study will focus on the role of mitochondrial-regulated cell death programs and how they integrate at the cellular level to cause heart failure. The study will look at the mechanisms underlying doxorubicin (a chemotherapy drug) cardiotoxicity. It will also explore the relationship between cell death and other cardiovascular diseases, such as heart attack, known to cause heart failure.
"The studies are highly innovative and clinically relevant, as many of the concepts and avenues of research have not been previously explored," said Kirshenbaum, director of the Institute of Cardiovascular Sciences, St. Boniface Hospital Albrechtsen Research Centre. "I am particularly excited about commencing this research and hopeful it will be translated into new drug discoveries that will reduce the incidence of heart failure and improve the quality of life of cancer patients and individuals following heart attack or other human diseases where cell death is known to play a major role."
Project: Understanding the cellular mechanisms that drive clonal T cell expansion of the HIV reservoir
Dr. Thomas Murooka, associate professor of immunology, Max Rady College of Medicine, and his team received more than $719,000 over five years.
The study aligns with emerging data that a distinct subset of T cells seems to harbour the majority of residual HIV. By understanding why some T cells contain virus and others don't, it may lead to a more targeted approach to purge this HIV reservoir in T cells. Murooka and his team will use new imaging tools and animal models to identify, track and kill these rare, infected T cells, so that daily drug regimens are no longer required for people living with HIV.
"So far, the HIV cure field has used a sledgehammer approach to eliminate residual HIV infection, with limited success," Murooka said. "We are developing a more targeted, immunological approach to specifically identify and destroy rare T cells that harbour HIV as a new approach to achieve HIV cure."
Project: Mechanisms and consequences of senescent beta cell accumulation in Type 1 Diabetes
Dr. Peter Thompson, assistant professor of physiology & pathophysiology, Max Rady College of Medicine, and his team received more than $589,000 over five years.
Thompson's recent research has discovered that beta cells are not entirely innocent in the process that leads to Type 1 diabetes and some of them may aid and abet the immune attack. In this study, he will explore the "nuts and bolts" of these sick beta cells to determine how and why they arise, and how they may be restored. The research will take him closer to establishing a new early clinical intervention to prevent Type 1 diabetes in people who are at risk.
"Our study is unique in that it is working from a completely different concept of how Type 1 diabetes occurs as compared with conventional wisdom," Thompson said. "It has generally been assumed that Type 1 diabetes is just an autoimmune disease, where the beta cells are just targets of the immune attack and thus the vast majority of interventional efforts are aimed at restoring the immune system. Until recently, very little attention was paid to processes operating in beta cells that might contribute. So our work is operating from a different point of view – which is that some beta cells actually promote the immune attack, leading to Type 1 diabetes. This is a major paradigm shift in how we understand the disease with implications for developing new therapies and we are now poised to make exciting progress in this area."
Project: Confronting Homophobia in Anal Health: Community-based Program Science and HPV among MSM in Nairobi, Kenya
Dr. Rob Lorway, UM Canada Research Chair in global intervention politics and social transformation and professor of community health sciences, Max Rady College of Medicine, and his team received more than $512,000 over three years.
Lorway's project builds on the University of Manitoba's extensive Kenyan-Canadian collaboration that has been studying sexually transmitted infections since the 1980s. His team will employ new community-based participatory strategies to identify the risk factors that underlie HPV-related anal diseases among gay, bisexual and other men who have sex with men in Kenya. Lorway aims to generate new scientific knowledge related to the clinical, social and epidemiological aspects of HPV infection to inform local sexual health services delivery.
"Although HPV immunization programs in Kenya tend to focus on cervical cancer among adolescent girls and young women, the evidence from this study will enable community health activists and their allied health care providers to advocate for the urgent need to expand immunization to include gay, bisexual and other men who have sex with men," Lorway said.
Project: Investigating the molecular and cellular abnormalities of the brain in Rett syndrome
Dr. Mojgan Rastegar, professor of biochemistry & medical genetics, Max Rady College of Medicine, and her team received $100,000 over one year.
The study focuses on the molecular and cellular abnormalities of the brain in a neurodevelopmental disorder known as Rett syndrome. Rastegar and her team will perform side-by-side molecular and cellular research studies to determine the shared anomalies of the human and murine Rett syndrome brains. Her research will further include an investigation of rescue and recovery of the identified Rett syndrome-associated abnormalities, by the application of commonly used drugs in pre-clinical therapeutic studies in animal models of Rett syndrome.
"Our research results from this project are expected to determine the extent of molecular and cellular damage in the brain of Rett syndrome patients and shared defects with animal models of this disease," Rastegar said. "Our research may eventually lead to potential therapeutic solutions that are targeted towards commonly impaired characteristics of the brain in Rett syndrome. Our research results may also help to understand the unique characteristics of specific types of MeCP2 mutations for this complex and severe disease. MeCP2 is a protein that binds, reads and interprets genomic modifications."