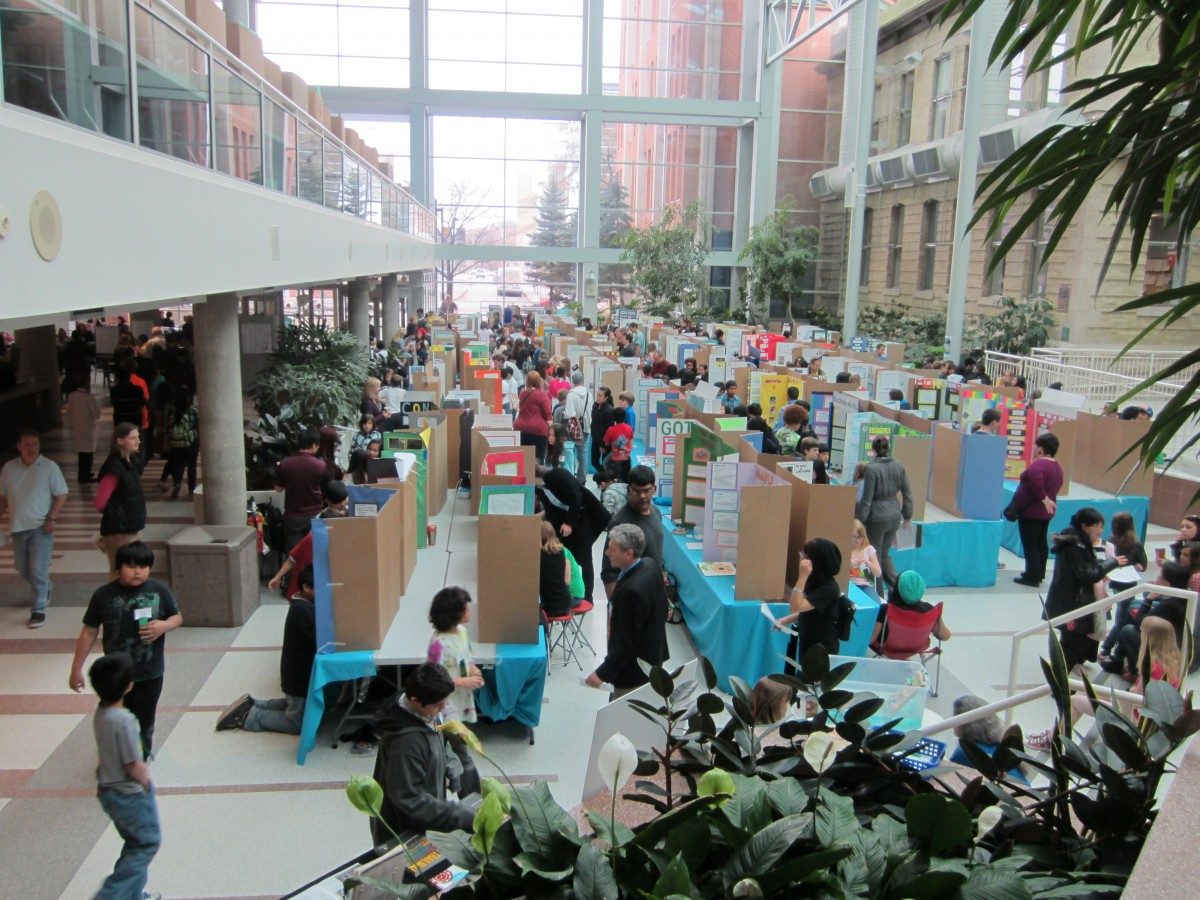 Rady Faculty hosts annual WSD Science Fair
April 4, 2017 —
On April 5, 515 students from Grades 4 – 12 will show off their science smarts on the University of Manitoba's Bannatyne Campus as they compete in the 47th Annual Winnipeg School Division's (WSD) Science Fair.
This year, a total of 308 projects will be on display from 35 different WSD schools.
This marks this sixth year that the Rady Faculty of Health Sciences has hosted the event. Opening up Bannatyne campus is a way to inspire budding scientists and welcome members of our community to U of M.
"It lets them experience a bit of campus life and see first-hand what we do here, as well as offering important opportunities to connect one-on-one with faculty and university students," says Dr. James Gilchrist, director of the Rady Faculty's Biomedical Youth Program (BYP) & Inner-City Science Centre.
Who: Grade 4-12 students
What: 47th Annual Winnipeg Schools' Science Fair
When: Wednesday, April 5, 2017 from 10 a.m. – 3 p.m.
Where: Brodie Centre Atrium, 727 McDermot Ave., University of Manitoba Bannatyne Campus
Following the exhibitions on April 5, an award ceremony will take place on Saturday, April 8 at 9:30 a.m. in Frederic Gaspard Theatre, 745 Bannatyne Ave.
Five additional Winnipeg School Division (WSD) schools joined the fair this year, including Dufferin, an inner-city elementary school.
"Science should be accessible to all students in every part of the city," says Gilchrist. "It's our hope that if students at Dufferin get engaged early, they'll carry that enthusiasm with them into high school and beyond."
Since its inception, BYP has worked in partnership with the WSD to both establish the Inner-City Science Centre and run other biomedical science mentoring programs and workshops. "I believe this growth of interest has come as a direct result of these partnering efforts," says Gilchrist. "It has created great interest and enthusiasm amongst school communities."