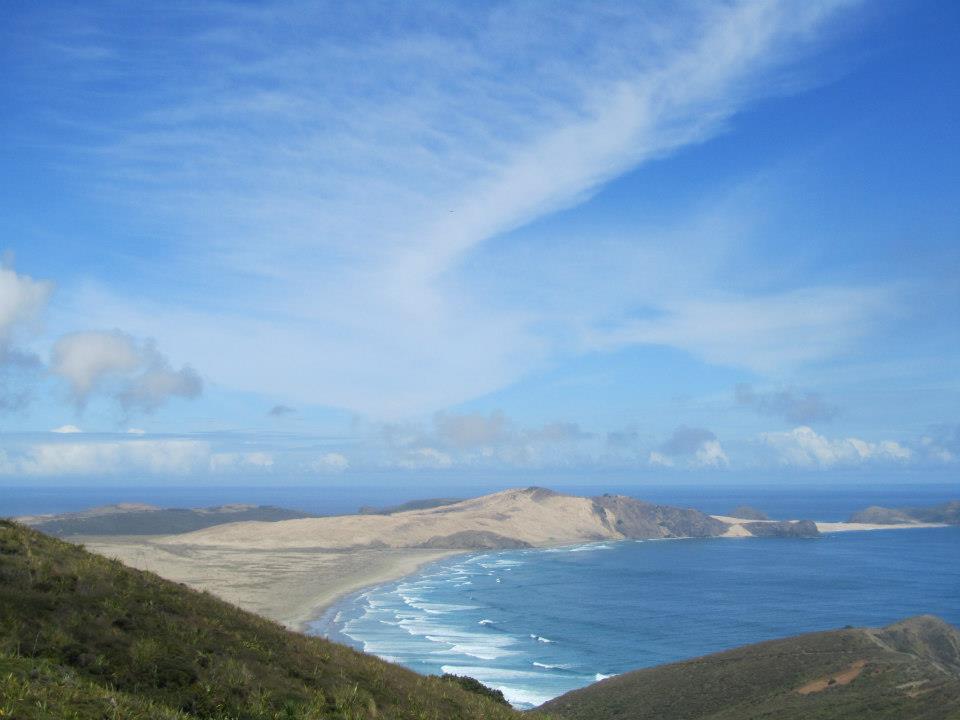 QUEEN ELIZABETH SCHOLARSHIPS OFFER A WORLD OF OPPORTUNITY
November 2, 2015 —
If you're committed to helping people lead healthier lives, interested in health or medicine, or set on working to improve populations or societies, the world just became your oyster.
The University of Manitoba is one of 34 Canadian universities to offer a scholarship opportunity designed for students to travel to another Commonwealth country where they'll spend three to four months working as an intern with world-class experts in global and Indigenous health research.
"This can be either a research or fieldwork placement," says Elizabeth Cooper, program coordinator. "Health is understood very broadly, so it includes people interested in basic science, clinical science and social science. As long as you are interested in health, disease and or wellbeing, you're right for this program."
Each student will receive $6,000 to put toward travel and accommodation; anything leftover can be used for day-to-day needs. The program, funded through the Canadian Queen Elizabeth II Diamond Jubilee Scholarship Program (QES), was awarded to the Manitoba First Nations Centre for Aboriginal Health Research (MFN CAHR) in the Faculty of Health Sciences. The goal is to promote international-university partnerships in global and indigenous health. (Follow the journey across the globe using #QEScholars.)
"It's a really innovative program," says Cooper. "There aren't a lot of chances where you get to go and travel for a couple of months and have somewhere to work, somewhere to live, get help to navigate through the steps to get there and then do something that's meaningful to you and completely something you're interested in."
Scholarships are open to Canadian and permanent residents under 35, currently enrolled as an undergrad, grad or professional student studying at a Canadian university. There are a number of steps you'll have to take before you jet-set off to New Zealand, Australia, India or Kenya including the successful completion of a five week online (1.5 credit hour) course. (The next class starts February 28, 2016.)
The online course is on community engagement and includes students from host sites around the world, Cooper explains. In addition to the six graduate or professional and three undergrad outgoing students, the U of M will host three incoming graduate students visiting from various Commonwealth countries.
"We have two calls a year and enough funding to run this program for three years," she adds. "Students should get on our site, take a look and apply … it really is a wonderful opportunity." The next application deadline is January 15, 2016.
Cooper – who's is currently working toward finishing her PhD – participated in a similar international training program offered through the university. "I got to spend four months living in New Zealand where I learned about festivals. I got to hang out, do research, travel around, meet people and talk to them and learn about the different ways to do projects."
She says the research methods she learned during her stint abroad are ones she's applying to her current work with aboriginal communities in Winnipeg. "It's really done so much in terms of expanding how I see the world. Having that opportunity during my PhD, to spend four months doing research as a student with who had no real expectations on me other than to be there and experience it and learn what I could, it really was an opportunity of a lifetime that not many people get."
Cooper is scheduled to speak at World Opportunities Week (Fort Garry Campus) where she'll offer tips for travel and research abroad.
Step Outside: Tips for Travel and Research Abroad
Friday, November 6th – GSA Lounge (217 University Centre)
2:30 – 3:30 p.m.
For a full event description, visit: umanitoba.ca/student/wow.