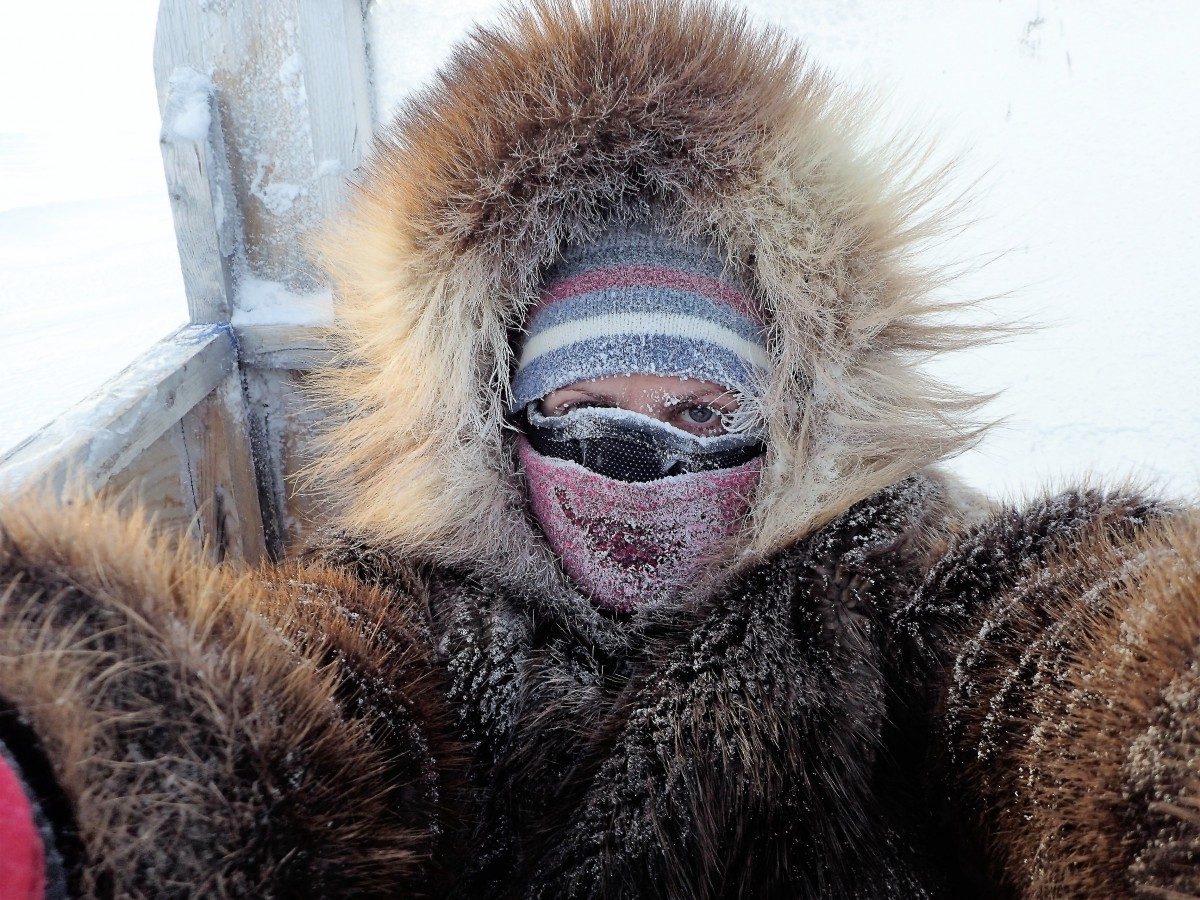 Q&A with Research Associate Michelle Kamula
September 24, 2018 —
Before joining the Centre for Earth Observation Science (CEOS) at the University of Manitoba, Michelle worked at a fishing lodge in Sioux Lookout, Ontario and conducted research on abandoned mines. CEOS sat down with Michelle to find out how she ended up working at our Research Centre, what puts a smile on her face, and what kind of treats she likes.
What led up to your time with us at CEOS?
During my Undergrad, I worked for a Professor, Dr. Peter Lee, who had a big influence on me. During my time working for Peter, we had a project working with a First Nations community west of Thunder Bay. The community was downstream from an abandoned mine. The community was concerned about mercury in their country food and how mercury in the food they were eating might be affecting their health. Working on this project for 2 years was an extremely positive experience and made me realize that I wanted a career where I worked on projects that meaningful engaged and involved Indigenous communities.
How did you end up at CEOS?
I was always fascinated with the North and the Arctic in particular. When I moved to Manitoba in 2012 I knew I wanted to do my Master's. I was searching for a Supervisor whose research I was interested in and who worked closely with Inuit Communities. Through my research, I discovered this amazing, world-renowned Arctic Research Centre right in Winnipeg and connected with Dr. Kuzyk.
What's the focus of your research?
Initially when I started my masters, I was fascinated with sediment and what we can learn from the sedimentary record. I'm still interested in this, but I am now expanding my research to projects that aim to understand the oceanography and the physical properties of marine coastal environments and how the physical environment (currents, tides, etc.) influences the cycling of nutrients and carbon and on the entire marine ecosystems. I think this is really interesting!
What is the most unusual type of food you have eaten in the field?
Honestly, I will eat pretty much anything. Nothing really phases me. I grew up in Northwestern Ontario where my parents did a lot of hunting and fishing, and I always spent part of my summers on my grandparents' cattle farm in western Manitoba. I think I've pretty much ate it all including my dad's favourite…moose heart roast (I don't recommend it!). In the field, I have been lucky enough to be offered fresh seal and Ptarmigan meat.
What communities have you worked with?
These past couple of years I have mostly worked in communities around Hudson Bay. I've done quite a bit of work in Chesterfield Inlet.
What do you find is a highlight when you get an opportunity to work with various communities?
Making friendships, and being exposed to a different culture, a different way of life. We can learn so much from them, from just spending time out on the land together. So many great research projects have developed out of conversations with Inuit hunters and communities, because they are concerned about something or noticed a change in their region, and when we all come together; it turns into some really interesting and valuable research.
I'm also always amazed at how kind people are in the north. One of my most recent field trips to Naujaat, people in the community were so concerned about us going out on the ice in the cold that they showed up at our hotel with fur clothing to borrow.
If you could be a SuperHero, what SuperHero would you be?
Thor
What puts a smile on your face?
My dog. Although maybe I should say my husband (laughs).
Place you'd like to visit and why.
The West coast. I've just never been there.
Donuts or Cookies?
Cookies
Coffee or Tea?
Coffee. Black.
Something you appreciate or admire in another person:
When people are able to stand up and talk in front of large groups of people.
One thing not too many people may know about you:
My first name is Christina.