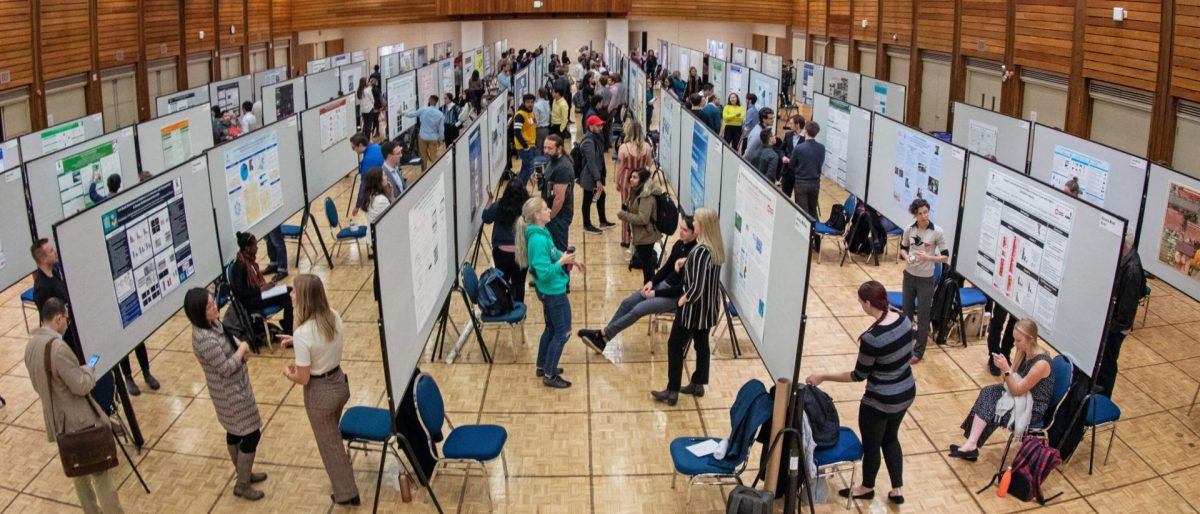 Psychology students rise to the top in Undergraduate Research Poster Competition
February 2, 2022 —
The University of Manitoba Undergraduate Research Poster Competition was held virtually in 2021. The remote nature of the competition did not dampen the quality of the research submitted by students from across the university who were excited to showcase what they've learned along with their passion for research.
Congratulations to the Faculty of Arts students who came away as award winners in the Social Sciences and Humanities category:
1st – Madeline Belows
Poster – How families are coping with COVID-19: A qualitative analysis of differential family experiences based on maternal depression symptomology
Supervisor – Dr. Leslie E. Roos, Assistant Professor, Psychology
2nd (tie) – Taryn Gaulke
Poster – The Association Between Marital Satisfaction and Coparenting Quality: A Meta-Analysis
Supervisor – Dr. Jennifer Theule, Associate Professor, Psychology
"I entered the competition with the hopes of simply highlighting our findings of the pandemic's impact on family functioning and how depression has influenced this. Having the opportunity to present among my peers was a great chance to shed light on the struggles families have been facing over the past two years," said first place winner Madeline Belows, a third year Psychology honours student who conducted her research as part of a UM Undergraduate Research Award. "As a student who has recently begun my research endeavours, winning this competition has inspired me to continue down this path and gives me hope for my future as a researcher."
Faculty of Arts undergraduate students regularly participate in the annual competition and often come away as winners for their research.
Congratulations as well to the additional 12 Arts students who entered their research into the competition. The areas of research spanned Economics, Global Political Economy, History, Labour Studies, Psychology and Sociology and Criminology.
The competition, organized by the University of Manitoba's Office of the Vice President Research and International, supports diverse forms of scholarship across disciplines and provides undergraduate students with the opportunity to share their work while advancing research prospects. During the virtual competition, rather than speaking to judges about their research in-person, students submitted a PDF poster and an accompanying 3-minute video explaining their research.
Posters are judged on scholarly, scientific and creative content, graphic representation, clear objectives and conclusions, effective communication and overall impression and significance of the research. All participants receive UM Co-Curricular Record recognition.
To view the student posters and presentation recordings from all categories, visit the competition webpage.