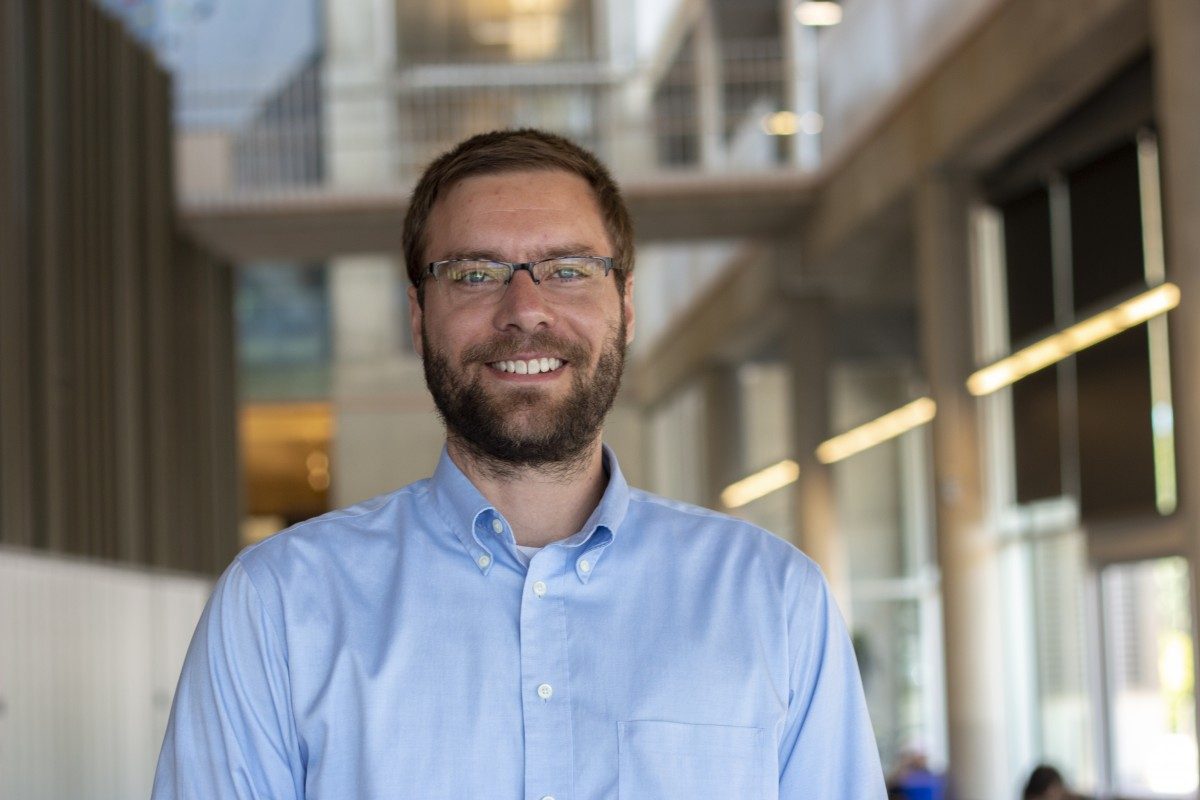 'Proud Winnipegger' returns to his roots as one of FKRM's newest academic hires
August 8, 2018 —
Along with the many new students we'll welcome to our hallways and classrooms this fall, four newly-minted FKRM academics will also be calling our faculty home this semester and beyond.
Over the next few weeks, we'll be sharing a little more about the new faces leading our higher education charge through an informal Q&A series.
Please meet FKRM assistant professor, Dr Ben Schellenberg.
What's the focus of your research?
My research focuses on the motivation people have for specific activities. I am interested in how different types of motivation affect people's experiences in the activities they pursue, including their performance and well-being. I am particularly interested in motivation among athletes, exercisers, and sports fans. Topics I'm studying include passion, coping, savouring, perfectionism, self-compassion, and mental toughness.
Why did you choose to come to U of M?
The people in the Faculty are wonderful, the city is great, and, with the number of athletes and sports fans in the Winnipeg area, I couldn't think of a better place for me to continue my research. I am also a proud Winnipegger, so coming to U of M was an opportunity for me to return to my hometown.
What do you like most about Winnipeg so far?
Winnipeg has amazing restaurants, so I am looking forward to exploring them all.
What impact do you want your research to make?
The activities we do in our lives don't always contribute to our overall happiness and well-being. I hope this research will help us understand how we can extract the most benefits from pursuing our favourite activities.
What's your favourite thing to do?
I love to watch soccer, play basketball, and spend time with friends and family.
What's your favorite social media?
Twitter: @bjischellenberg
What book/show/media are you currently watching or into?
I'm currently reading a book by Steven Pinker: "The Better Angels of Our Nature". I am also just finishing up an incredibly long docuseries on Netflix about the Second World War