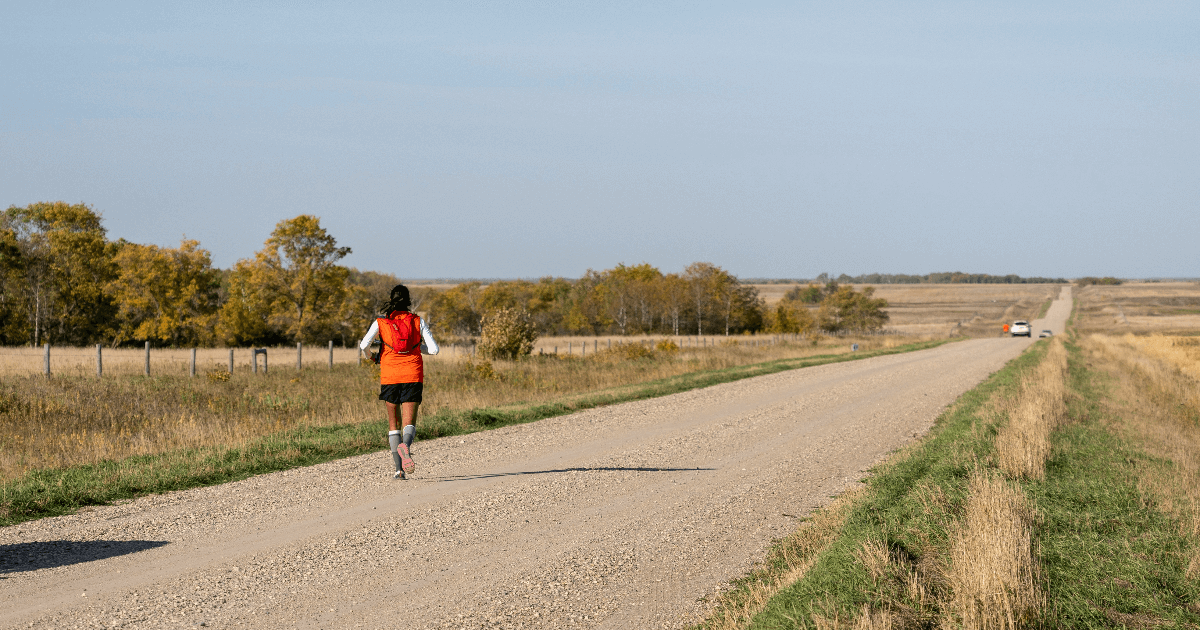 Promoting healing, education and reflection across the country
Reconciliation Run returns to Birtle, Manitoba
September 27, 2023 —
University of Manitoba law student Tréchelle Bunn says it was her grandparents – her Kunshi (grandmother) Mildred and Unkan (grandfather) Donald, Survivors of the Birtle Residential School – who inspired her to find a way to help her community heal.
"One thing that always stuck with me was my Unkan Donald once told me that when he was at the "school", he wanted nothing more than to just run away and go home," says Bunn.
A member of the Birdtail Sioux Dakota Nation, and an athlete who believes in the power of movement as medicine, Bunn founded a healing walk in July 2021 which has since grown into the Reconciliation Run, Canada's first National Day for Truth and Reconciliation half marathon.
The Reconciliation Run returns this year to continue to promote education and reconciliation across the country.
"Playing hockey my whole life and growing up as an athlete, I've always lived by the teaching of movement as medicine and using sport as a way to stay balanced physically, mentally, emotionally and spiritually – the four quadrants of the medicine wheel – and the idea of doing a walk or a run really speaks to me and my family as a way to heal," says Bunn.
The Reconciliation Run begins in Birtle, Manitoba, at the ruins of the former residential school, and concludes on Birdtail Sioux Dakota Nation with a community gathering and feast.
For many non-Indigenous people who participate in the run, Bunn says it may be the first time they've seen a residential school in person, the first time they've heard a Survivor tell their story and, in some cases, even the first time they've been on a First Nation in Canada.
"The Reconciliation Run ties all those three elements together and gives participants from all different backgrounds the opportunity to take what they need from the day," says Bunn. "Whether it's Indigenous people finding healing, re-claiming space and engaging with community; or non-Indigenous people learning and reflecting on their own family's history and impact on colonialism and the legacy of Indian residential schools in Canada."
The Reconciliation Run is open to all runners and walkers and includes an opportunity to participate virtually for those who are unable to make it out to Birtle.
To learn more about the run or to register, visit Bunn's website at reconciliationrun.ca.