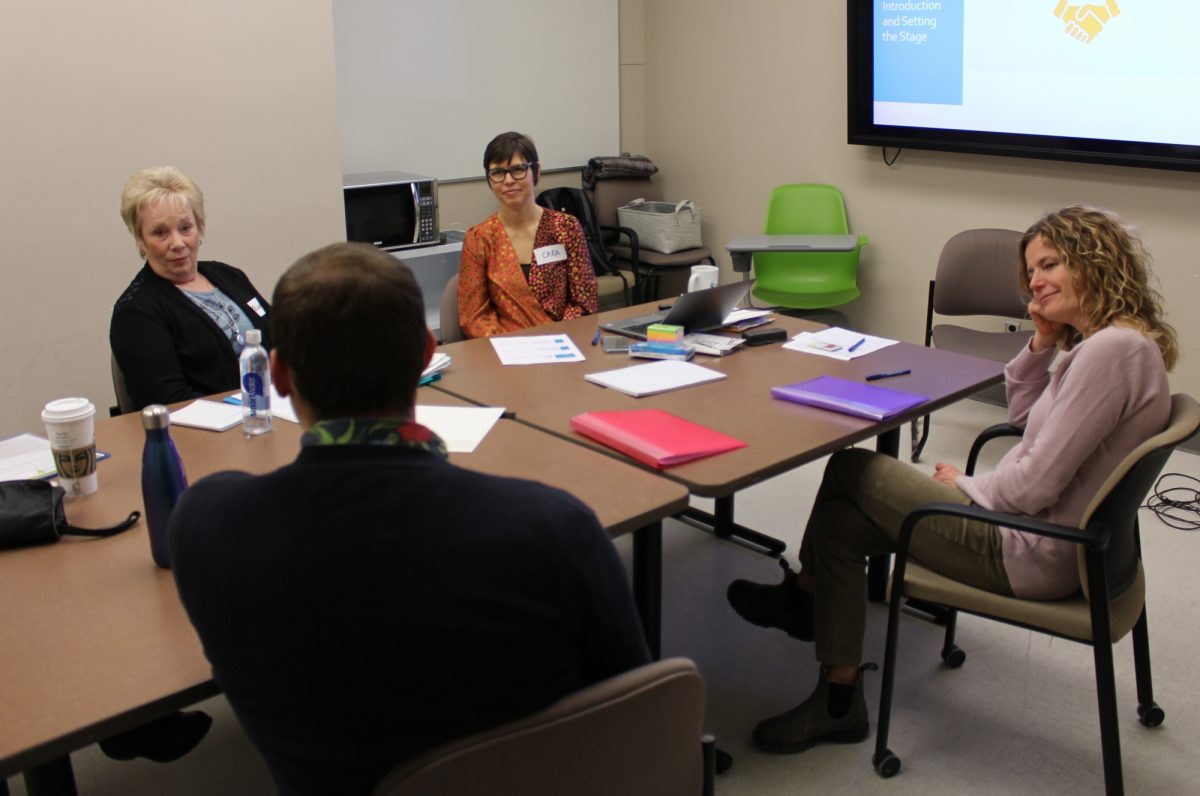 Project brings patient perspective to health research
March 3, 2020 —
Safely transitioning older adults out of a hospital setting to their home can be challenging in a health system that has long been fragmented. But, according to Dr. Cara Brown, assistant professor in the College of Rehabilitation Sciences, Rady Faculty of Health Sciences, re-envisioning health care with integrated care models can help improve continuity and coordination for patients.
Brown said that with an aging population, many people are now living several years with one or more chronic diseases, which was not common a few decades ago.
"Our hospital system was not designed to support people living with chronic disease, but for treating acute events," she said. "It needs to adapt to support people more in the community, where they want to be, and to smooth the journeys that occur between hospital and home."
In January, Brown received a $74,413 catalyst grant from the Canadian Institutes of Health Research (CIHR) for a project that will bring patients to the research table to examine how inter-professional teams can facilitate successful hospital discharges.
"Using members of the public with lived experience as researchers is a relatively new concept, and not a lot of work has been done yet on evaluating the depth and impact of their engagement," she said. "Much of the research on care transitions is focused on health service outcomes, like hospital readmission rates, but doesn't speak to the quality and experience of care received by patients. Including the patient voice is imperative."
Brown has five patient partners on her team. They will work alongside academic researchers, policymakers, administrators and clinicians over the course of one year to help develop a study that is deemed relevant to all stakeholders. "It's an exciting project because people with lived experiences will get to shape the development of the research," she said.
Brown, a three-time University of Manitoba graduate, with a bachelor's degree in occupational therapy and a master's and PhD in community health sciences, became a full-time faculty member in the college's department of occupational therapy in May 2019.
After completing her bachelor's degree in 1996, she spent a year working in Fort Wayne, Indiana as an occupational therapist at a skilled nursing facility, which she describes as a combination of long-term care and geriatric rehab.
"Working in the American health-care system shaped my career somewhat," she said. "That experience of working in another system and then coming back to Canada made me want to understand the bigger picture of health systems and how they work."
She spent over a decade working in a variety of clinical areas – including inpatient and outpatient care at Health Sciences Centre and in a primary care clinic – before turning to research full time last year.
"I worked in all these different clinical areas across the care continuum and the one thing that's been interesting through it all is how patients transition between these settings," she said.
Brown said Ontario and Quebec have been leading the way in Canada for integrated care, but that Manitoba is doing important work as well, such as bringing social and health-care services and professionals together in Winnipeg's Access Centres, the provincial My Health Teams program and eConsult, a web-based application that allows primary care providers to consult directly with specialists.
Brown's work is primarily focused on tertiary and primary care integration, which she said is needed to improve the patient experience when transitioning from hospital to home.
"Our health-care system has incorporated many programs to support older adults when they are going home from hospital, but we still need to make sure that patient care is coordinated, so when they ultimately get home, they have the support and care they need," she said.