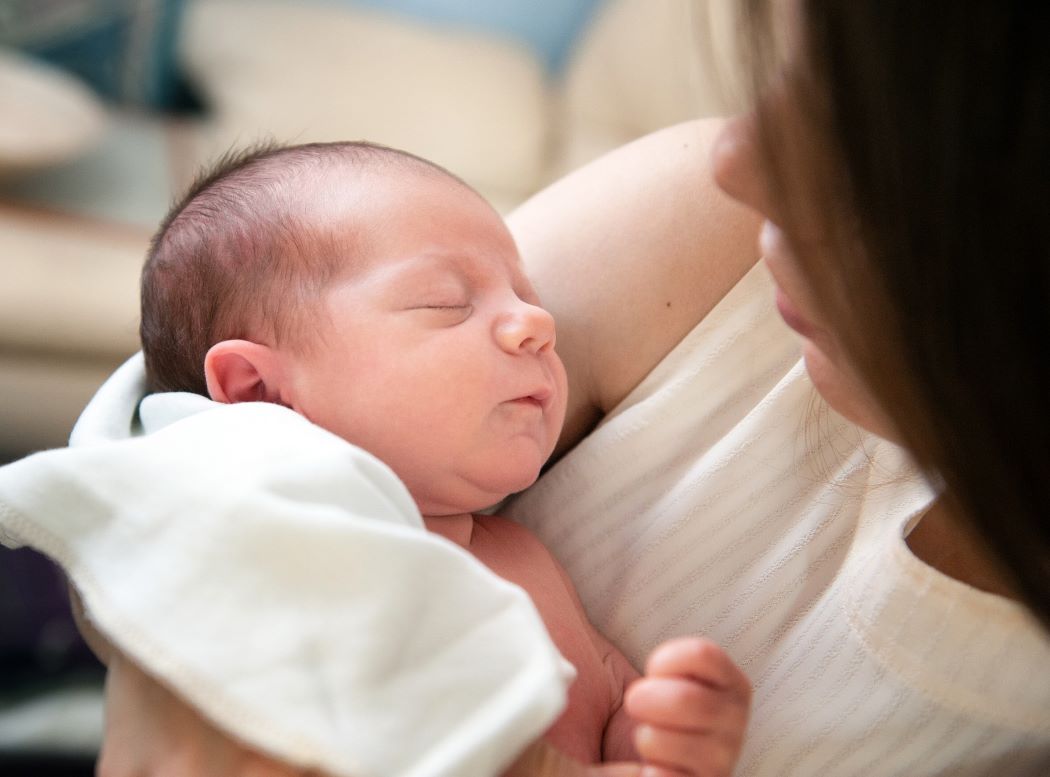 Preterm births decreased during early months of pandemic, global study co-led by UM finds
February 27, 2023 —
There was a three to four per cent relative reduction in preterm births (births before 37 weeks gestation) during the first four months of COVID-19 lockdowns, a global study co-led by UM researchers and published in the journal Nature Human Behaviour found.
The International Perinatal Outcomes in the Pandemic (iPOP) Study examined more than 52 million births that occurred in 26 countries between January 2015 and July 2020. This represents one of the first large-scale analyses of birth outcomes during the early months of the COVID-19 pandemic.
The reduction in preterm births during the pandemic was limited to high-income countries, the researchers noted. Potential reasons for this decrease may include fewer non-COVID-19 infections (due to improved hygiene practices) and reduced air pollution (due to abrupt reductions in traffic) during the lockdown period. Both infections and air pollution are known to trigger inflammation, which contributes to preterm birth.
In an average year, there are an estimated 14.8 million preterm births worldwide, meaning that even a modest reduction could have a large impact on global birth trends.
"We estimate that nearly 50,000 preterm births were averted in the first month of lockdown alone," said study co-lead Dr. Meghan Azad, UM Canada Research Chair in developmental origins of chronic disease, associate professor of pediatrics and child health in UM's Rady Faculty of Health Sciences, and research scientist at the Children's Hospital Research Institute of Manitoba (CHRIM).
Preterm birth and related complications are the leading cause of infant mortality worldwide. While many preterm births start spontaneously, some babies are delivered intentionally early because of emerging pregnancy complications, including stillbirth. Declining rates of preterm birth could potentially mask higher rates of stillbirth due to reduced access to care or other factors related to COVID-19 lockdowns, the researchers noted.
Among high-income countries, the iPOP study did not find a change in stillbirth rates. Conversely, data from Brazil showed an increase in stillbirth rates during the second, third and fourth months of lockdown. One potential cause for the shift in stillbirth rates in some countries may be related to delayed or reduced access to quality health care during the early stages of the pandemic.
The iPOP study involves 167 collaborators across 42 countries and includes data from 21 low- and middle-income countries. The study developed quickly, particularly given the scope of the collaborative partnerships.
"In five months, we went from a tweet to a 100-member consortium," said Azad, who co-founded the study in June 2020 and expects that the data collected will be used for future projects.
"The iPOP study mobilized public health researchers in an unprecedented way," said study co-lead Natalie Rodriguez, director of operations, diversity and inclusion at the THRiVE Discovery Lab at CHRIM and UM.
"This level of collaboration was grounded in a united sense of purpose that couldn't have happened at another period in history. Everyone was eager to do their part to support mothers and babies during a global health crisis."
Another unique feature of the study is the role that patients played in the research. "Patients and knowledge users are experts, just like the researchers," said iPOP co-lead Dr. Merilee Brockway, assistant professor of nursing at the University of Calgary.
The iPOP consortium worked closely with partners such as the World Health Organization, the United Nations Population Fund, World Vision and the Public Health Agency of Canada.
More information about the study can be found on the study homepage, including a one-page summary of the study design.