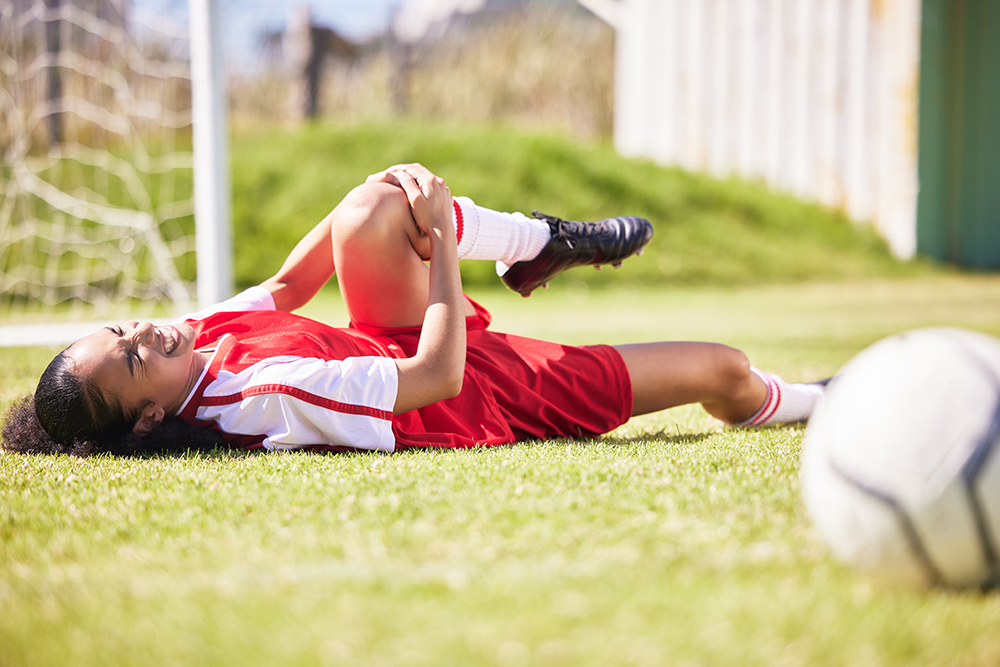 Physical therapy prof awarded for research on disparity in ACL injury rate between genders
August 4, 2023 —
A UM researcher at the Rady Faculty of Health Sciences has been awarded two prizes from the Canadian Institutes of Health Research (CIHR) and Institute of Musculoskeletal Health and Arthritis (IMHA) for research published in the British Journal of Sports Medicine in March 2021 on how societal factors affect knee injury in female athletes.
Girls and women are approximately three to six times more likely to suffer an anterior cruciate ligament (ACL) injury, which can be career-ending for athletes. The researchers, led by Dr. Joanne Parsons, associate professor of physical therapy at the College of Rehabilitation Sciences argued that gendered environments may play a significant role in this disparity in ACL injury rates between women and men.
Parsons co-authored the paper with Dr. Stephanie Coen from the University of Nottingham, United Kingdom and Dr. Sheree Bekker from the University of Bath, United Kingdom. The researchers applied for CIHR-IMHA Inclusive Research Excellence Prizes in two out of five categories – "research impact" and "team science" – and won both, valued at $25,000 each.
The team said that embedding gender in the study of ACL injury will heighten the awareness of possible influences outside of traditional biological elements.
"To recognize that this is an important area of research is huge because, up until this point, sports injuries and ACL injuries in particular have been approached very much from a biological or physiological perspective," Parsons said. "But now our ideas are being talked about everywhere. We don't even get referenced as much as we used to because it's now being taken as fact, which is a great thing."
Their research has since been endorsed by women's soccer organizations in the United Kingdom, Australia and European Union, and has been featured in international and media presentations, including the Washington Post, Yahoo Sports and Women's Health Magazine.
"Over the last two years, and especially now with the Women's World Cup going on in New Zealand and Australia, there has been a lot of attention around our work," said Parsons. "There are huge numbers of professional women's soccer players who have suffered ACL injuries, and some of the biggest stars have been sidelined and are unable to play in the tournament, including Canadian athlete Janine Beckie and UK stars Beth Mead and Leah Williamson."
Parsons said the funding will help the team conduct additional research and collect evidence to further support their model.
"Receiving the CIHR-IMHA Inclusive Research Excellence Prizes is an honour, but also a testament to the innovation and impact of our approach. The conversation around sports injuries has completely changed since the publication of our paper – the focus is now on gender inequity and its far-reaching effects," she said.
"This funding will allow us to keep advocating for a gendered environmental approach with sport organizations around the globe and here at home, with the ultimate goal of making sport a welcoming, healthy, inclusive space for all."