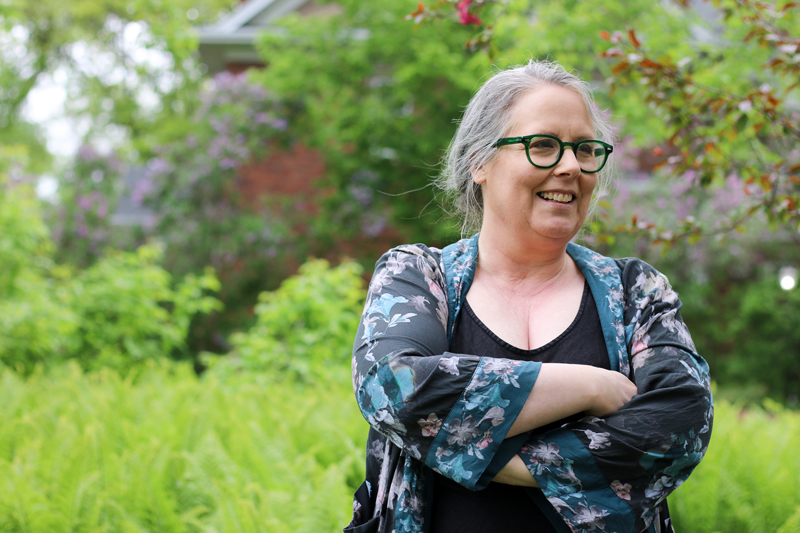 Perry named CHRR Director
June 15, 2020 —
Historian Dr. Adele Perry has been appointed director of the Centre for Human Rights Research (CHRR) effective July 1, 2020. She takes over from founding director and law professor Karen Busby, who has held the position since 2012.
Perry is a distinguished professor in the departments of history and women's and gender studies in the Faculty of Arts. In announcing her appointment, University of Manitoba Vice-President Research Dr. Digvir Jayas noted that she has "a national and international reputation for interdisciplinary scholarship that directly addresses human rights and social justice".
Perry's research focuses on the inter-related histories of Indigenous-settler relations and gender. From 2003 to 2014, she held a Tier 2 Canada Research Chair in western Canadian social history and she is a fellow of the Royal Society of Canada.
Perry intends to build on the past work of the research centre and on the university's research strengths in "the ways that Indigenous rights and human rights overlap". She will also explore questions of care and gender politics.
Uncertainty surrounding the COVID-19 pandemic and how it will continue to impact research and program delivery provides an opportunity for the CHRR to bring conversations online, Perry says. "The Department of Native Studies has really led by example over the last few months on how that might be done."
She hopes to take a new direction on previous work conducted by the CHRR on the human right to drinking water in First Nations. As a research affiliate, she received a small grant from the research centre in 2016 to help expand her research on the history of Winnipeg, settler colonialism and drinking water, in solidarity with Indigenous and water activists. "I've never seen a disconnect between what we seek to understand about the past and what we want to develop in the future," she says.
Born into a non-Indigenous family in British Columbia, Perry has lived in Winnipeg for more than 20 years, raising two children here.
She is also a senior fellow at St. John's College and a research affiliate of the National Centre for Truth and Reconciliation and the Mamawipawin Centre for Indigenous Governance and Community Based Research at the University of Manitoba.
Mamawipawin director Dr. Kiera Ladner calls Perry "an ally, an activist and a scholar".
She has a history of leadership and administrative experience, including as elected president of the Canadian Historical Association from 2017-2019. Perry currently serves as vice-president of the International Federation for Research in Women's History.
"She is a team player who easily brings people along," Ladner says.
The Centre for Human Rights Research, established in 2012 and currently housed at Robson Hall, is advised by University of Manitoba faculty members from Arts, Law, Education and Social Work. Read more on the work of outgoing director, Karen Busby.