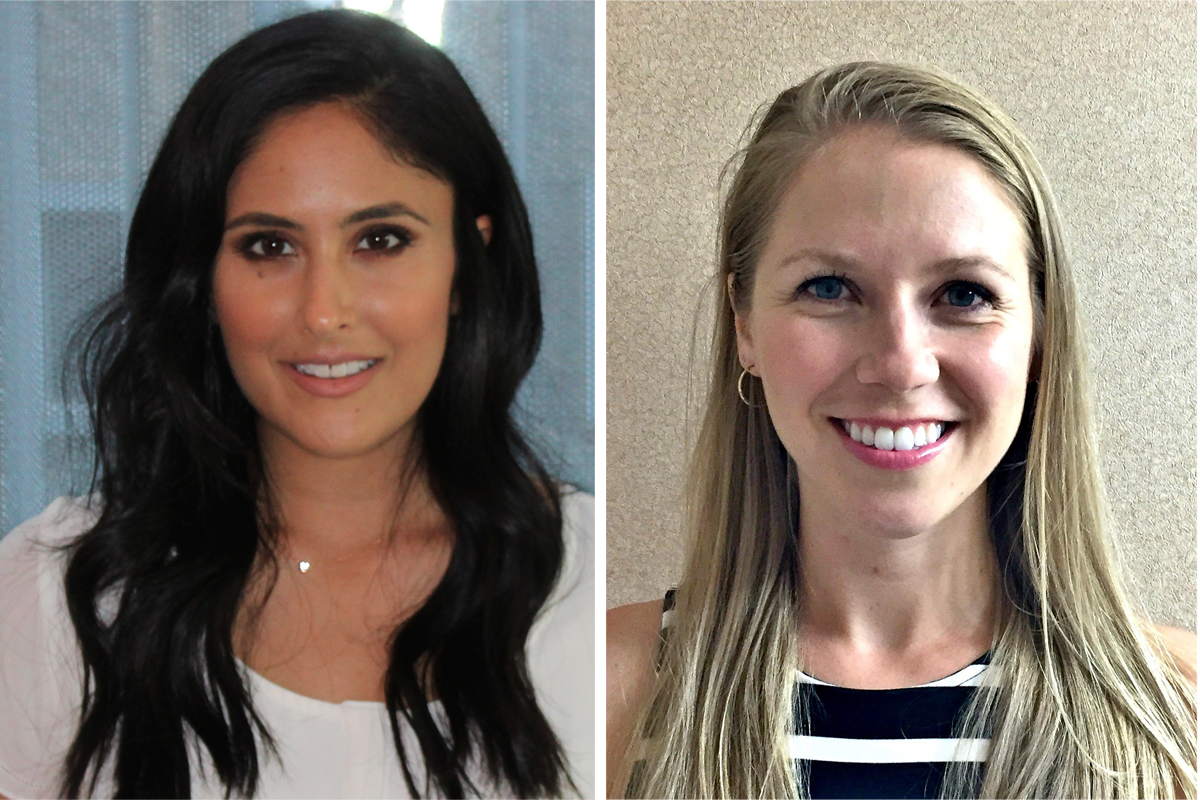 Pediatric dentistry graduate program alumnae score in top 3% on US exam
May 19, 2020 —
Two graduates of the Dr. Gerald Niznick College of Dentistry's pediatric dentistry graduate program were awarded the 2019 Richard C. Pugh Achievement Award.
Dr. Rena Sihra and Dr. Tara Kennedy received the honour which goes to those who score in the top three per cent on the American Board of Pediatric Dentistry Qualifying Examination. This is a major accomplishment since about 500 people take the exam each year. They were also the only two from a Canadian university to receive the award in 2019.
"I was very happy to find out that I had received the award," Sihra said. "It was a really nice surprise."
While it was a surprise for Kennedy as well, she said it was a welcomed affirmation for the long hours spent preparing for the exam.
"I knew I had put in the time and effort to do well on the exam, but my goal was only ever to pass the exam to the best of my ability," Kennedy said. "I did not realize that my exam score was going to be ranked, so the concept of doing so well to achieve recognition, or a certain score, did not even cross my mind."
Sihra and Kennedy, who graduated in 2019, spent many of those long hours studying together for the exam and helping each other through the preparation process.
"We challenged each other and kept each other on our toes and we were fortunate that our hard work paid off for the both of us," Sihra said.
Not only did they study hard, they credit the Dr. Gerald Niznick College of Dentistry, Rady Faculty of Health Sciences, with helping prepare them for the exam. Kennedy said that the pediatric dentistry graduate program included seminars specifically focused on the key material presented in the American Academy of Pediatric Dentistry policies and guidelines.
Sihra and Kennedy said they also had lots of support from Dr. Bradley Klus, program director of Graduate Pediatric Dentistry, Dr. Gerald Niznick College of Dentistry, and some graduates offered their time to quiz them and review material.
Even though they didn't have plans to work in the United States, Sihra said her professors encouraged them to take the exam because it would give them some practice before writing the Canadian board exam, and one day they might want to work south of the border.
Sihra and Kennedy said their time at UM helped them grow as dental professionals.
"I'm very fortunate to have worked with and studied under the guidance of such encouraging and supportive faculty and staff at the University of Manitoba," Kennedy said. "Throughout the duration of the program, I felt well supported from educators and team members in the Children's Dental Clinic, the Dr. Gerald Niznick College of Dentistry, and the Children's Hospital Research Institute of Manitoba."
"It was an excellent program and I had a great experience," Sihra said. "We were provided with the opportunity to work with a varied and diverse patient population which ultimately made for a strong program and prepared us well for our future endeavors."
Sihra is currently working in private practice in Calgary, and Kennedy is living in Melbourne, Australia, and working as a senior dental registrar at the Royal Children's Hospital Melbourne.