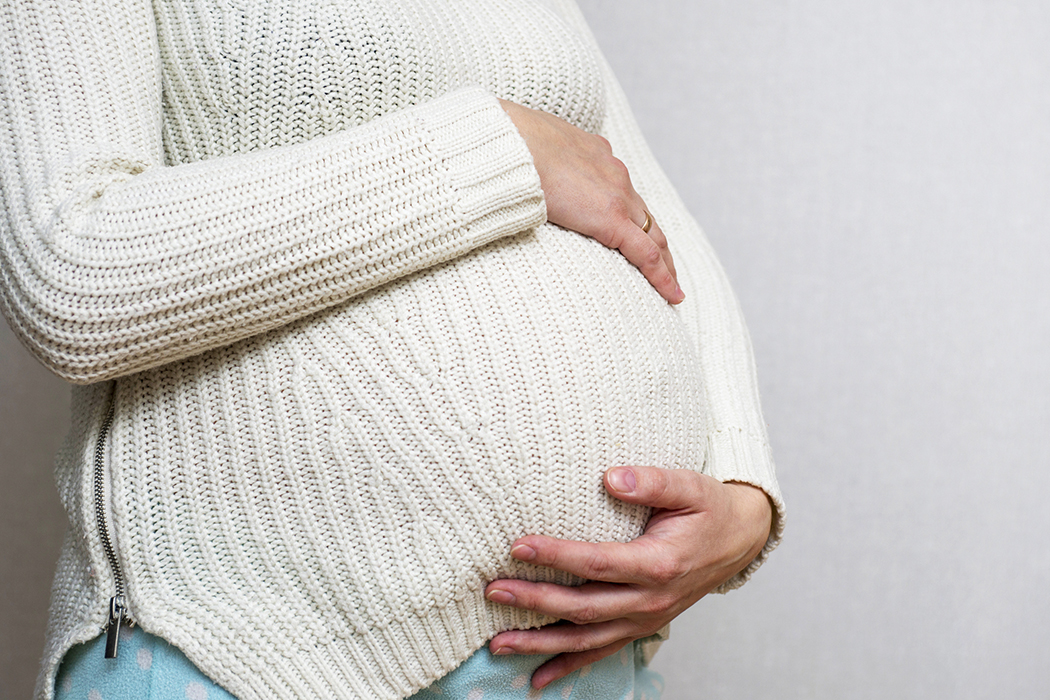 Pediatric and pregnancy clinical trials training network to launch
January 19, 2023 —
A scientist from the University of Manitoba has been awarded a national training network to help prepare the next generation of researchers to run clinical trials in the areas of pregnancy and pediatrics.
Dr. Lauren Kelly, assistant professor of pharmacology and therapeutics, and community health sciences, Max Rady College of Medicine, Rady Faculty of Health Sciences, has received $4.9 million over three years from the Canadian Institutes of Health Research's (CIHR) Clinical Trials Fund to create educational and mentoring opportunities for doctoral, postdoctoral and early career researchers and clinicians.
The training platform, called Increasing Capacity for Maternal and Paediatric Clinical Trials (IMPaCT), will bring together more than 50 mentors and 20 clinical trial teams from across Canada and will launch at www.IMPaCTrials.ca in a few weeks.
"We need more people with the skills, expertise and passion to do clinical trials in the areas of pediatric and pregnancy, and this platform will help address that," said Kelly, who is also the clinical trials director at the Children's Hospital Research Institute of Manitoba, and a clinical trialist at the George & Fay Yee Centre for Healthcare Innovation. "My goal is that by the end of the three years, we will have a strong network for pediatric and pregnancy trials across Canada. The best way to build that is together."
IMPaCT will have three major components. The first is an online component with open-access training available to anyone interested in learning about clinical trials. The second component is a fellowship program, which will include up to 60 fellowship opportunities. The third component is a summit, which will include a four-day professional development program and will focus on areas like grant writing, career mentorship and designing protocols.
Dr. Peter Nickerson, vice-provost (health sciences), dean, Max Rady College of Medicine, and dean, Rady Faculty of Health Sciences, said he is eager to see the launch of IMPaCT.
"IMPaCT will provide enthusiastic trainees with the knowledge and skills needed to run their own clinical trials in the future," Nickerson said. "Expanding the number of individuals with clinical trial training in the areas of pregnancy and pediatrics is critical to advance patient care in these areas."
IMPaCT will also develop a government advocacy program for five fellows and three mentors to learn how to work alongside the government to advocate for more investments in child health and pregnancy research.
"Clinical trials are complicated. There's lots of paperwork, daunting words, government regulation and liability, so it can be a scary place," Kelly said. "Our vision is to demystify this process and connect people so they're supported to enter careers in clinical trials. That's something I never had when I started, and I now have the opportunity to design the training program I wish I had when I was a trainee."
Kelly plans to work alongside the newly CIHR-funded Accelerating Clinical Trials (ACT) Consortium to further build the capacity for clinical trials with pregnant people and children from across Canada. The ACT-Consortium was awarded more than $38 million to strengthen coordination between domestic and international clinical trial networks. Kelly and Dr. Ryan Zarychanski, associate professor of internal medicine, Max Rady College of Medicine and senior scientist at CancerCare Manitoba, are principal applicants and the Manitoba representatives for ACT-Consortium.