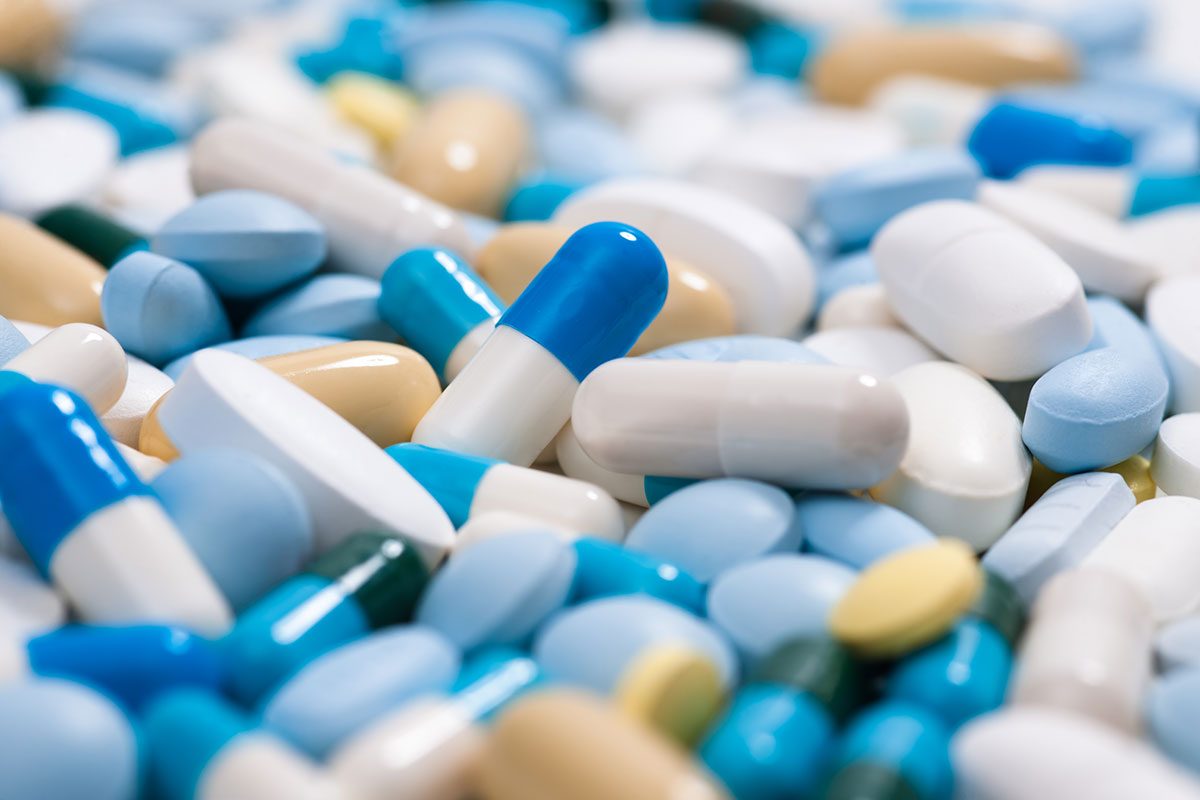 Patient Safety Advocate 
July 13, 2023 —
A passion for patient care took hold early for Susan Lessard-Friesen [B.Sc. Pharm/83]. While attending high school, she started a part-time job at a community pharmacy in Winnipeg's Fort Richmond neighbourhood.
"For the next seven years, throughout high school and university, I continued working there and learning from an exceptional group of pharmacists," she says. "Witnessing the significant impact they had on patients' lives really solidified my desire to become a pharmacist."
Lessard-Friesen initially practised in community and hospital pharmacies. She went on to work for 27 years at the College of Pharmacists of Manitoba (CPhM), the regulatory body for the profession. She held the leadership role of registrar and CEO from 2016 until she retired in 2022.
Her dedication to safe drug dispensing and medication use earned her honours such as the CPhM Patient Safety Award. She has contributed her expertise to many organizations, including the Manitoba Institute for Patient Safety.
Her accomplishments were recently recognized with a Lifetime Achievement Award from the Canadian Foundation for Pharmacy. "I've always tried to meet challenges head-on and considered myself to be a problem-solver," she says. "I'm interested in finding new approaches to tackling tough issues."
Early in her career, Lessard-Friesen became interested in situations where health professionals make errors that could cause patient harm. "I began to understand that for the most part, these errors are preventable and not due to a health-care provider being incompetent or neglectful.
"By aligning myself with expert organizations and like-minded colleagues, I learned that preventable patient harm most often occurs because of system factors."
At the CPhM, Lessard-Friesen took a leadership role in a number of safety projects. An ongoing initiative on the theme "It's Safe to Ask" encourages patients to ask questions to better understand their medications.
Another project aimed to reduce the risk of drug dispensing errors by producing a "Do Not Use" list of abbreviations, dose designations and symbols that were known to cause miscommunication.
In 2017, Lessard-Friesen was instrumental in the CPhM's launch of Safety Improvement in Quality (Safety IQ), a now-mandatory software program for community pharmacies in Manitoba.
Safety IQ requires pharmacies to document, analyze and report anonymous data on all actual and near-miss medication incidents to a national database. This allows learnings about how errors occurred to be shared broadly, so proactive changes in practice can be made to reduce patient harm.
"It may only take a simple change to prevent an error, such as moving two drugs with 'soundalike' names so they're not stored beside each other," Lessard-Friesen says.
In 2016, a tragedy occurred in Ontario when Andrew Sheldrick, an eight-year-old boy, died after his prescription was mistakenly refilled with the wrong drug.
"Andrew's mother came and spoke with Manitoba pharmacy professionals in support of Safety IQ," Lessard-Friesen recalls. "It brought front and centre the whole reason why this work is so important."
As of 2022, Safety IQ has been fully implemented in all of the more than 450 community pharmacies across the province. Manitoba's regulatory body was the third in Canada to establish this type of incident-reporting and learning program.
"My strong belief in the value of the program has never wavered," Lessard-Friesen says.