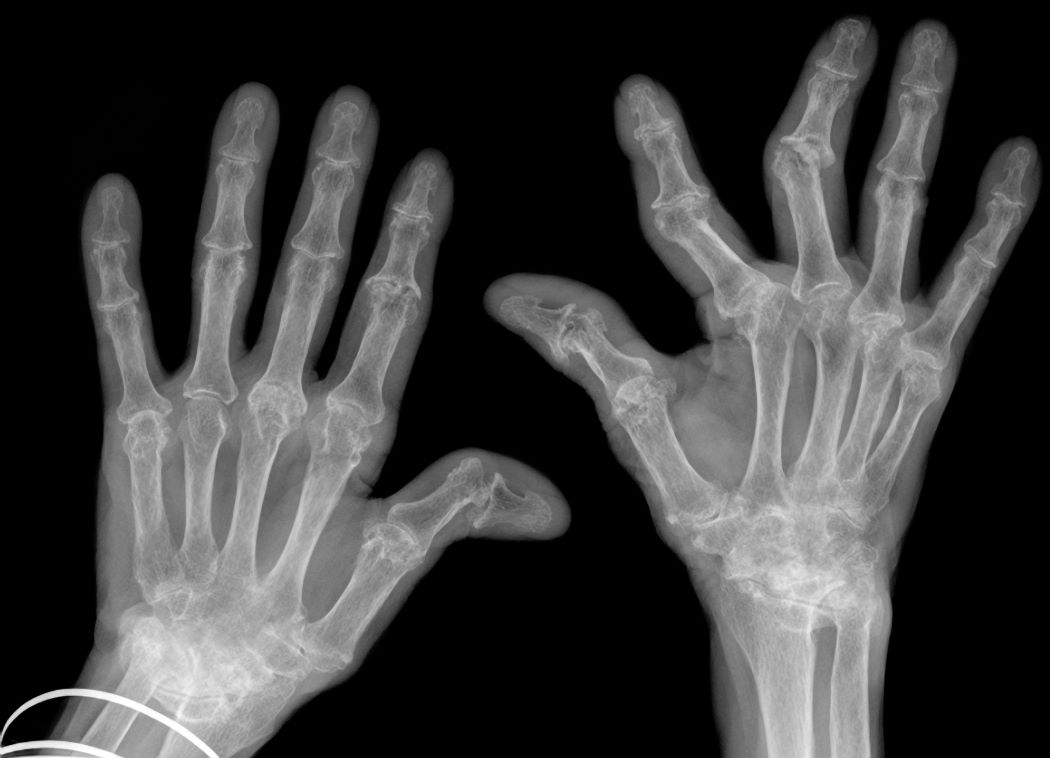 Patient and community engagement essential to Indigenous health research: speakers
December 7, 2022 —
When Métis rheumatologist Dr. Cheryl Barnabe started seeing rheumatoid arthritis (RA) patients in Calgary about 16 years ago, she almost never saw hands deformed by joint inflammation.
The patients were accessing effective treatment that prevented that unfortunate outcome.
Then one day, a First Nations woman came in whose hands were badly deformed. Barnabe learned that the system would only pay for this patient to be transported from her community to a particular town – not into Calgary – for treatment.
In this town, the woman had been receiving an outmoded injection treatment that had been standard in the 1980s, instead of a modern biologic medication.
It was an eye-opening moment for Barnabe, a UM medical alumna who holds a Canada Research Chair in rheumatoid arthritis and autoimmune diseases at the University of Calgary.
"There was something so wrong about that," she recalled. "I thought, 'We need to find ways to uphold the right to health care.'"
Barnabe was a keynote speaker at the 10th annual Indigenous Health Research Symposium at UM, held in November in a virtual format. The annual two-day gathering is hosted by Ongomiizwin – Research, part of the Indigenous Institute of Health and Healing in the Rady Faculty of Health Sciences.
This year's theme was "Redefining Research through Relationships."
Barnabe went on to describe conducting rheumatoid arthritis research in partnership with First Nations communities and patients. Indigenous people, she noted, are at higher risk for RA and tend to experience much more severe effects from the disease than the general Canadian population.
First, Barnabe found that patients needed easily accessible, holistic care in their own communities. Hiring an "arthritis liaison" – a community member who did home visits – had positive effects. "We started to see improvement, and it was all determined by what the community wanted," Barnabe recalled.
Then the researchers learned that patients needed better information to help them choose between RA therapies such as pills, injections and infusions.
Barnabe realized that many factors could influence whether a treatment was appropriate for a First Nations patient. For example, a weekly intravenous treatment was not practical for someone who went out on the land to hunt.
The rheumatologist concluded her presentation by outlining how researchers can work in "true partnership and collaboration" with Indigenous communities.
It's essential, she said, to establish relationships, respect the research priorities of the community, hire community members for research roles, build on community strengths, use an Indigenous lens to interpret findings, and follow the community's wishes as to how research results are shared.
Another keynote speaker at the symposium, Dr. Janet Smylie, is a Métis family physician and research scientist who holds a University of Toronto Canada Research Chair in advancing generative health services for Indigenous populations.
Smylie noted that health-care providers are increasingly receiving Indigenous cultural safety training. But, she asked, how can researchers measure whether such training actually improves care and reduces the harms experienced by Indigenous patients?
Smylie described how she led a randomized controlled trial in Toronto for which seven Indigenous standardized patients (actors) were hired. These "patients" were sent nearly 60 times to obtain emergency or family-practice care, like undercover "secret shoppers."
They received care from health-care professionals who had agreed to participate in a study but didn't know anything more. The Indigenous "patients" all presented with the same health issue and had been trained to score the providers on the interactions.
The study found that health-care providers who had completed a cultural safety training program were five to seven times more likely to be recommended to friends or family members by the Indigenous "patients" than health-care providers in a control group who had received "placebo training."
Some researchers had claimed that such a study could not be done, Smylie said. "This is one of the first times that it has ever been shown that cultural safety training … has a patient experience impact."
Dr. Niigaan Sinclair, professor and acting head of Indigenous studies at UM, said in his keynote talk at the symposium that if anyone from a university wants to conduct Indigenous research, "the first lesson is respect."
Sinclair, an Anishinaabe writer and activist, noted that under the Eurocentric model, researchers have exploited and stolen knowledge from Indigenous communities. He called on researchers to show humility and ensure that research "drives toward justice."
"We have been researchers for millennia," he said about Indigenous Peoples. "Research is a gift of relationship."