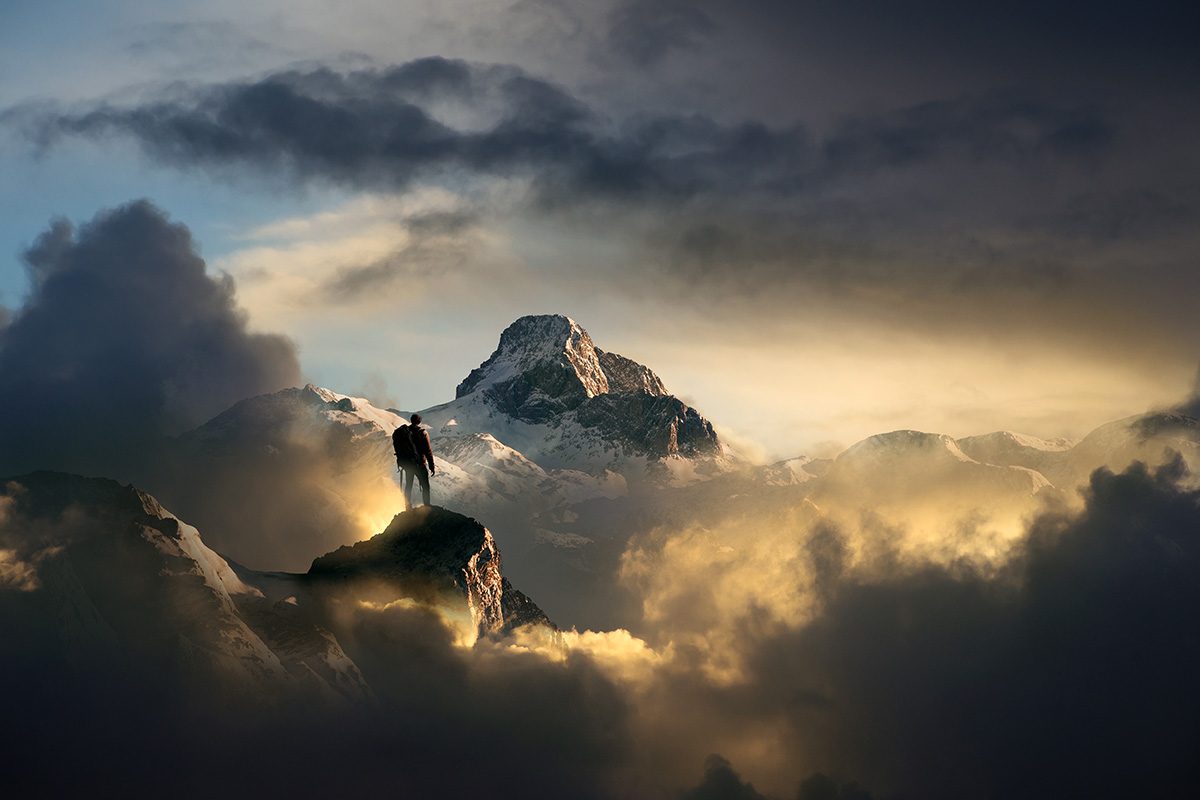 Passion project
August 19, 2019 —
Ben Schellenberg asks a lot of questions. He asks people about their lives, their hobbies, their daily activities, their academics, their obsessions and their passions.
His research focuses on the construct of passion and the way in which an individual's degree of passion toward an athletic pursuit, or any favourite activity, affects their experiences in that activity and overall sense of well-being.
Schellenberg is an assistant professor in the Faculty of Kinesiology and Recreation Management. He teaches the psychology of sport and physical activity, and physical activity, health and wellness, and he researches sport and exercise psychology and social and personality psychology. Schellenberg grew up in Portage la Prairie and Winnipeg, graduating from Westgate Mennonite Collegiate.
He completed a BA (hons) in psychology at the University of Winnipeg and a MA in kinesiology at the University of British Columbia, and then returned to Winnipeg to do his PhD in psychology at the University of Manitoba. Following that, Schellenberg did a two-year postdoctoral fellowship in the School of Psychology at the University of Ottawa, before returning to the U of M in the summer of 2018 to teach and do research.
On why he chose the U of M as an early career researcher, "Because I can't imagine a better place to continue this research. Being in Manitoba is great because I do a lot of research with athletes and sports fans, and Manitoba certainly has a lot of both. The faculty specifically is also perfect because the topics I study intersect many domains studied by other researchers, including sport psychology, social psychology, recreation, and leisure. Being at U of M is also a rare opportunity to be able to conduct research in your home community."
During his undergraduate years, Schellenberg was an elite volleyball player, an Athlete of the Year, a Canadian Interuniversity Sport (CIS) First Team All-Star, and a five-time Academic All Canadian. His athletic prowess and passion for the game of volleyball was a major influence on his academic and career paths and on his research.
"Using mostly surveys, I ask people about their feelings toward their favourite activities and how they feel about these activities and their lives," Schellenberg explains.
"Sometimes I administer surveys all at the same time, sometimes I follow people at several time points to see how motivation and experiences change over time, and sometimes I adopt experimental designs by including manipulations of some sort," he adds.
Schellenberg studies all types of people, including athletes, sports fans, exercise enthusiasts, gamblers and university students. He analyzes the results of his studies by testing hypotheses and examining statistical relationships.
The role that passion plays in people's lives, Schellenberg has discovered, depends a great deal on the extent to which the passion is in balance with their other life activities, as well as the extent to which they are consumed and preoccupied with their passion.
The extent to which the passion is in balance with other life activities is referred to as harmonious passion. The extent to which people are consumed and preoccupied with their passion is known as obsessive passion.
"Most of the research I've done, in collaboration with colleagues, has used this dualistic model of passion framework to study how passionate people respond to threats, obstacles and set-backs while engaging in their passion," Schellenberg explains.
That research clearly indicates that individuals who have a harmonious passion tend to respond to adversity with problem-focused coping, self-compassion, and a belief that the situation is controllable and a challenge that could be overcome. Those with an obsessive passion, on the other hand, are more likely to respond to adversity, such as stress and performance anxiety, with avoidance, self-criticism, and a belief that their situation is threatening and uncontrollable.
"This means that, when things aren't going well in a passion, coping responses can be predicted by the type of passion one has for an activity," Schellenberg sums up.
Moving forward, Schellenberg is focusing less on how passionate people respond during difficult times to exploring and better understanding how they respond during positive times, such as when they experience unexpected victories and surpass certain milestones.
"I'm currently working on a project (funded by the Social Sciences and Humanities Research Council) that will test if one's ability to maintain and augment positive emotions in sport – a process known as savouring – is differentially predicted by different forms of passion, and if differences in savouring can explain why harmonious and obsessive passion predict adaptive and maladaptive outcomes in sport, respectively," he explains.
Preliminary results from that research project, being conducted in collaboration with colleagues from McGill and the University of Ottawa, indicate that individuals with high levels of harmonious passion engage in more savouring behaviour than do people with high levels of obsessive passion. Not only do those plagued with obsessive passion not savour as much, but they also tend to restrain their positive feelings.
Concurrently, Schellenberg is researching several other passion projects – all of which, by their very nature, require him to ask a lot more questions.
Do harmonious and obsessive passions combine to predict experiences in sport? How do passion types affect the experience of sports fans? Are individuals with multiple passions happier than those with only a single passion?
And, what may be the most important question of them all-Is passion the key to a happy and successful life?
---
Obsessive passion
Much of Ben Schellenberg's research to date has focused on Robert Vallerand's dualistic model of passion, first proposed in 2003 when Schellenberg was still in high school.
That model defines what passion means and distinguishes between harmonious and obsessive forms of passion. It also articulates the first broad theory about the development and consequences of passion for certain activities, including academics and sports.
"A goal of my research has been to understand why harmonious passion tends to predict good outcomes and why obsessive passion tends to predict more maladaptive outcomes," Schellenberg explains.
"So far," he adds, "it seems that harmonious passion predicts responding to stress in a way that facilitates positive outcomes, whereas obsessive passion predicts stress responses that are less conducive to good outcomes."
More specifically, harmonious passion tends to predict adaptive outcomes such as psychological well-being and positive interpersonal relationships, but obsessive passion tends to predict more maladaptive outcomes such as burnout, aggression and difficulty concentrating.
In a 2016 study, for example, Schellenberg and colleagues found that during university exam time, students with strong levels of obsessive passion for academics tended to see their exams as a threat and coped with them by using avoidance strategies.
Students with strong levels of harmonious passion, on the contrary, were more likely to see their exams as a challenge that was under their control, and tended to cope by using positive approach-oriented strategies. These types of coping responses, in turn, contributed to better academic performance.
This story originally appeared in the summer 2019 issue of ResearchLIFE.
Research at the University of Manitoba is partially supported by funding from the Government of Canada Research Support Fund.