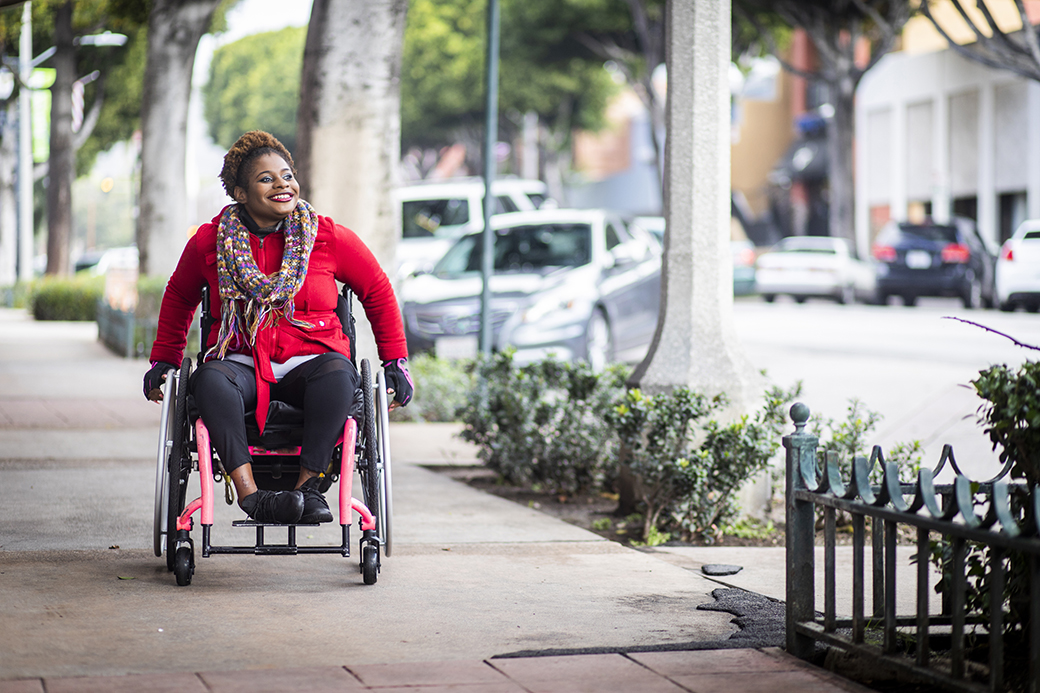 Panelists to health professionals: See every person as whole person, not just their disability
April 4, 2022 —
People with disabilities often avoid going to hospital or doctors' offices because those areas are not equipped to address "non-conformist" bodies and minds, said Nancy Hansen, director of UM's interdisciplinary master's program in disability studies, at a recent panel discussion on ableism in health care.
Hosted by the Rady Faculty of Health Sciences, the panel, titled Community of Practice: Surviving Health Care in the 21st Century: The Disability Experience, was held virtually on March 21. Dr. Reg Urbanowski, dean of the College of Rehabilitation Sciences, moderated the informative discussion with Hansen and Dr. Diane Driedger, assistant professor of disability studies at UM.
The panelists looked at physical, social and psychological barriers that prevent the participation and engagement of disabled people. They said that many argue that these barriers are the true source of disability, not to be equated with impairment.
"I have a physical disability, such that my body doesn't work in the same way as a non-disabled body would. Oftentimes our health-care professionals are unfamiliar with how a non-conformist body works on a day-to-day basis," Hansen said. "We use time and space differently than non-disabled people do. So the traditional 15-minute timeslot with a doctor doesn't work for us."
Hansen, who has a mobility disability, said health professionals need to see people with disabilities coming into their office as an opportunity to see things from a different perspective, rather than as a problem.
Driedger, who has chronic illnesses, said one of the main issues is that many health care providers tend to look at fixing acute situations instead of understanding an individual's disability or chronic illness.
"A lot of people with chronic illness will do just fine in society if they have balance and monitoring of their conditions so they can live as full lives as possible in the community," she said. "We need to see every person as a whole person, not just their disability."
She noted that some disabled people will not receive a proper diagnosis because the practitioner they see assumes a symptom is part of their disability or chronic illness.
"A lot of the medical model presumes that you can only have one thing at a time, and our way of practicing medicine or rehabilitation is very much based on that thought."
The panelists also discussed how working an understanding of disability into health-based university curriculums is a necessary key moving forward. Urbanowski agreed.
"In the College of Rehabilitation Sciences, we're redesigning our curriculum. We don't yet have the anti-ableism curriculum we want. We have discussed it and will define it," Urbanowski said.