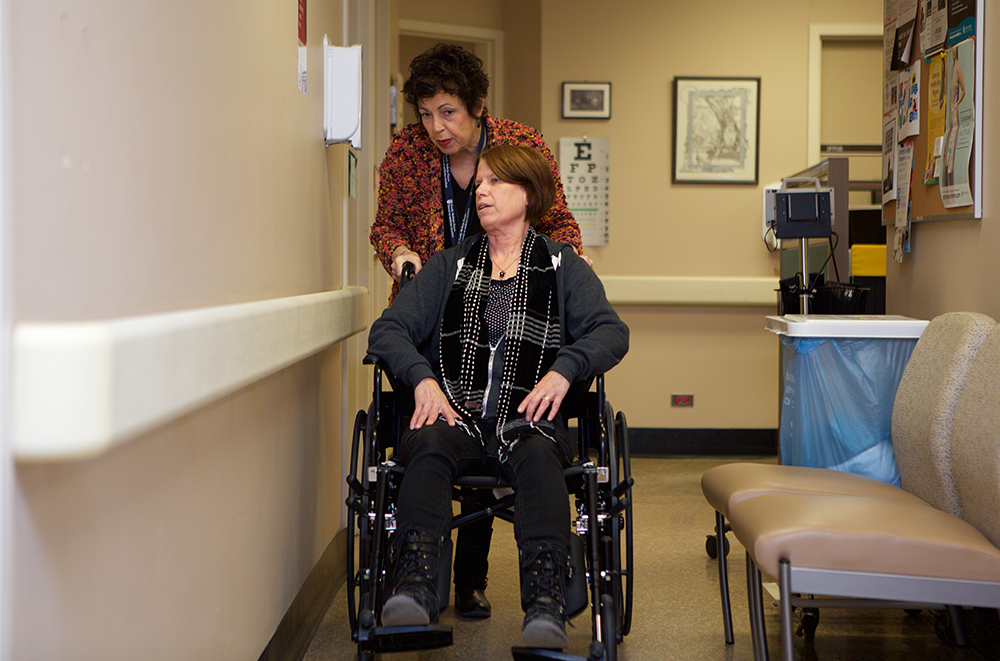 Panel to explore disability experience in health care
March 17, 2022 —
The Rady Faculty of Health Sciences will host a panel discussion on March 21 exploring ableism in health care and the dangers that poses to persons with disabilities.
Community of Practice: Surviving Health Care in the 21st Century: The Disability Experience will look at physical, social and psychological barriers that prevent the participation and engagement of disabled people. The organizers said that many argue that these barriers are the true source of disability, not to be equated with impairment.
The event will be moderated by Dr. Reg Urabnowski, dean of the College of Rehabilitation Sciences. Panelists include Dr. Heidi Janz, assistant adjunct professor at the John Dossetor Health Ethics Centre at the University of Alberta, Nancy Hansen, director of UM's Interdisciplinary Master's program in Disability Studies, and Dr. Diane Driedger, assistant professor of disability studies at UM.
"Medicine and bioethics have frequently been disrespectful of basic, universal human rights of disabled people and have widely ignored international human rights treaties in their application to disabled people," Janz said.
Event organizer Cade Kuehl, research associate for the Rady Faculty's Equity, Diversity, and Inclusion committee, said medicine, rehabilitation, and therapy are closely related to disability in the public consciousness.
"The most prominent view of disability in recent history is the medical model, which frames disability as inherent in the individual. The result has been an overly medicalized and inappropriately pathologized view of disability that ignores its social construction," said Kuehl.
Kuehl noted that acknowledging and engaging with this ongoing conversation is critical for those working in health care.
ASL interpretation will be provided at the discussion.